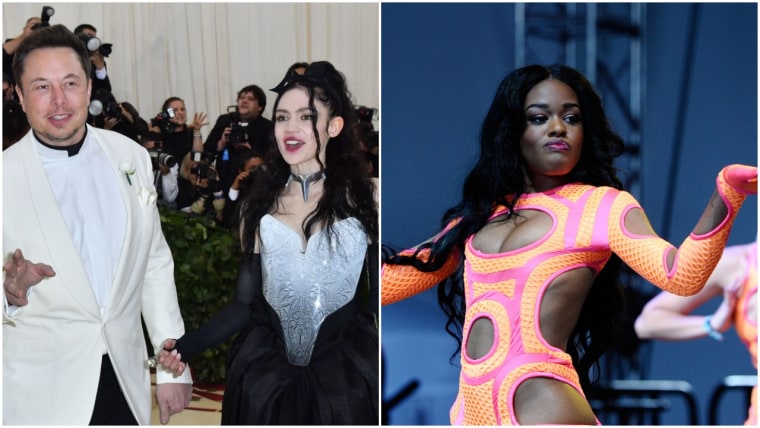 Azealia Banks has launched a string of vicious insults against Grimes and her boyfriend, Tesla founder Elon Musk, on her Instagram Stories page. The tirade comes after Banks said that she was left "for days" in Musk's home after flying to L.A. to work with Grimes on music. "I have no idea when she is coming back," Banks wrote in the since-deleted post (see it here via Billboard).
In her posts, some of which have been deleted, Banks called Grimes a "dirty-sneaker-inbred-out of the woods Pabst beer pussy methhead-junkie" and called Musk a "trash ass beta male" with "pork skin" while insinuating that the South African entrepreneur's family 's fortune "is rooted in emerald and ore mines in South Africa during apartheid" (Musk's father Errol bought a Zambian emerald mine in mid '80s).
Banks claims her stay at Musk's residence "has been like a real life episode of Get Out," which probably wasn't how she envisaged her stay in L.A. when she tweeted about it last month, as NME points out: "Omg I'm listening to [her since-cancelled album Fantasea II]!!! All the songs are finished except lorelei and grimes song. I have a session next week with Alex Carapetis to lock lorelei down. Then I go to LA to finish grimes and oh yes!! Finish Paradiso two! But daaaaaaaamn there's some heat!" Banks and Grimes initially revealed their plans to collaborate in June.
The FADER has reached out to a representative for Grimes for comment.