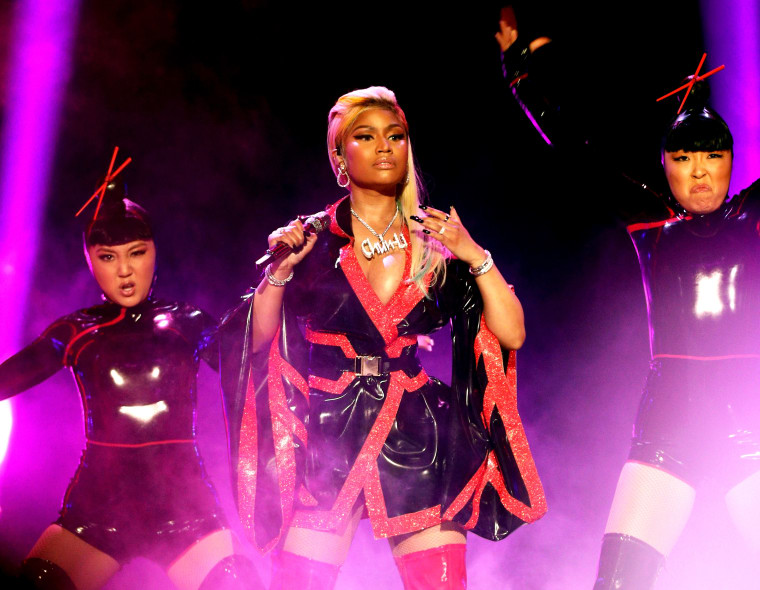 Nicki Minaj has retroactively added "FEFE," her song with New York rapper 6ix9ine, to the tracklist of new album Queen. The song went platinum shortly after its release earlier this month and will contribute toward the overall sales figures of Minaj's album.
Earlier this week it was projected that Queen would sell 135-150k copies across physical and streaming. Travis Scott's Astroworld is still selling well and could, theoretically, beat Queen to the No.1 spot on the Billboard 200.
Queen was released on August 10 but Minaj has already tweeted that she "hated" the hook on "Ganja Burns" and suggested she is keen to re-record parts of "Chun Swae."
6ix9ine, real name Daniel Hernandez, pled guilty in October 2015 to a charge of use of a child in a sexual performance – details on the case which contradicted the rapper's statements were revealed in December 2017. Earlier this month the Manhattan District Attorney's Office asked a judge to sentence Hernandez to 1-3 years in state prision, and require the rapper to register as a sex offender.