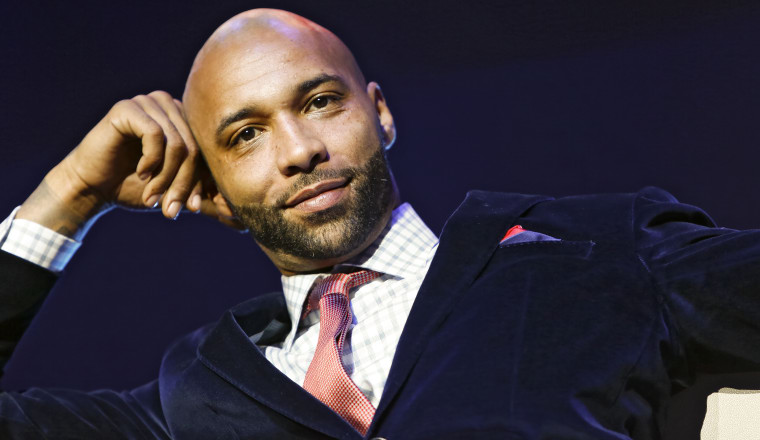 The Joe Budden Podcast will begin airing exclusively via Spotify this fall. The streaming service announced on Wednesday that Budden's show "landed an exclusive partnership," where it will only release episodes via Spotify beginning September 12.
"I'd like to thank Spotify for this tremendous opportunity to take The Joe Budden Podcast and podcasting in general to heights never before seen," Budden shared in a statement via Spotify. "Our partnership is extremely humbling for me and adds yet another chapter to a career full of plot twists."
Head of Spotify Studios Courtney Holt also released a statement regarding the new deal, saying, "We can't wait to bring Joe's loyal fans more of what they already love, and offer the opportunity for new hip-hop fans to discover him and listen."
The Joe Budden Podcast is the latest series to be added to Spotify's growing lineup of podcasts, which include, Dissect, Microphone Check, and Good As Hell.
More info here.