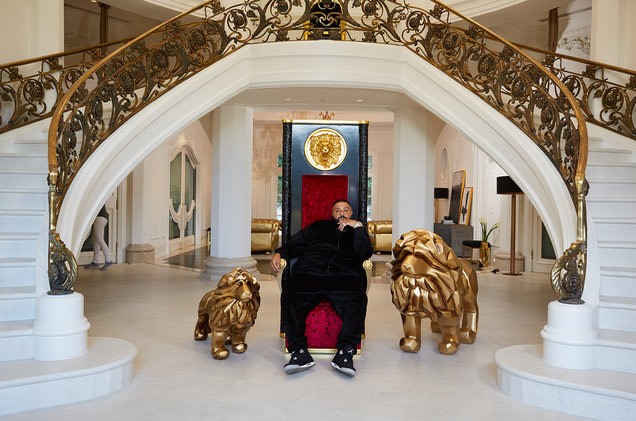 DJ Khaled is a man with many skills to his name and now you can add home furninshing guru to his resume. On Wednesday it was announced that Khaled has a new luxury furniture line coming out under the name "We The Best Home." The line was created in assosciation with Goldition and will debut at El Dorado Furniture in Miami later today.
We The Best Home is inspired by Khaled's luxury lifestyle and the furniture in his home. Items set to go on sale include a red throne, described by the musician as "a must-have for every King in his castle." Unlike in some areas of life, Khaled hasn't forgotten about women's needs either. Apparently We The Best Home's vanity table "is a major key for the Queen of the castle, so she can make sure she always looking like a queen."
Check out more pictures from the range via Billboard.