Megan Thee Stallion
Electrifying rap out of Houston.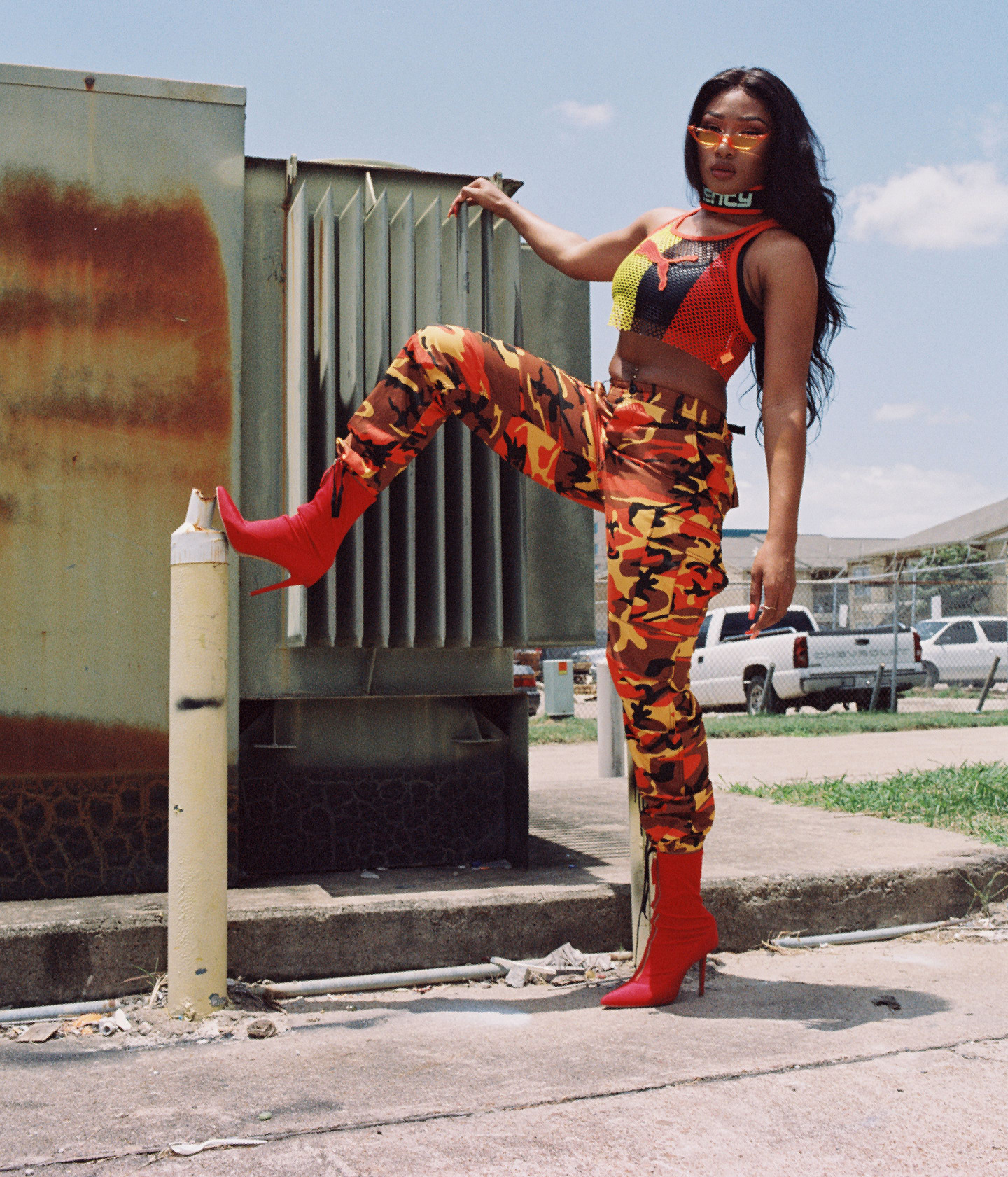 Megan Thee Stallion and her mom are the epitome of #BestFriendGoals. When Megan is freestyling or twerking for her 200,000 Instagram followers, mom's usually the one recording; in a clip taken when Megan's new EP, Tina Snow, debuted at No. 11 on the iTunes hip-hop charts, Ms. Holly stood ecstatically by her side. ("I'm going to hit the top ten one day," Megan exclaims. "They gone let me in!") And when I meet Megan — who's dressed in a yellow crop top, jeans, heels, and a $2,000 Gucci purse — in the Houston headquarters of her label, 1501 Certified Ent., her mother sits in the corner, hinting at answers when she forgets the name of a radio show or misremembers a date.
Born and raised on the south side of Houston, Megan's love for her hometown is obvious. Her favorite artist is the late Pimp C and, like a true Southerner, she can drink whiskey through a straw. "I'm going to always have a home in Houston, I'm going to always come back," she says, adding that her "Houston hotties" are some of her most supportive fans.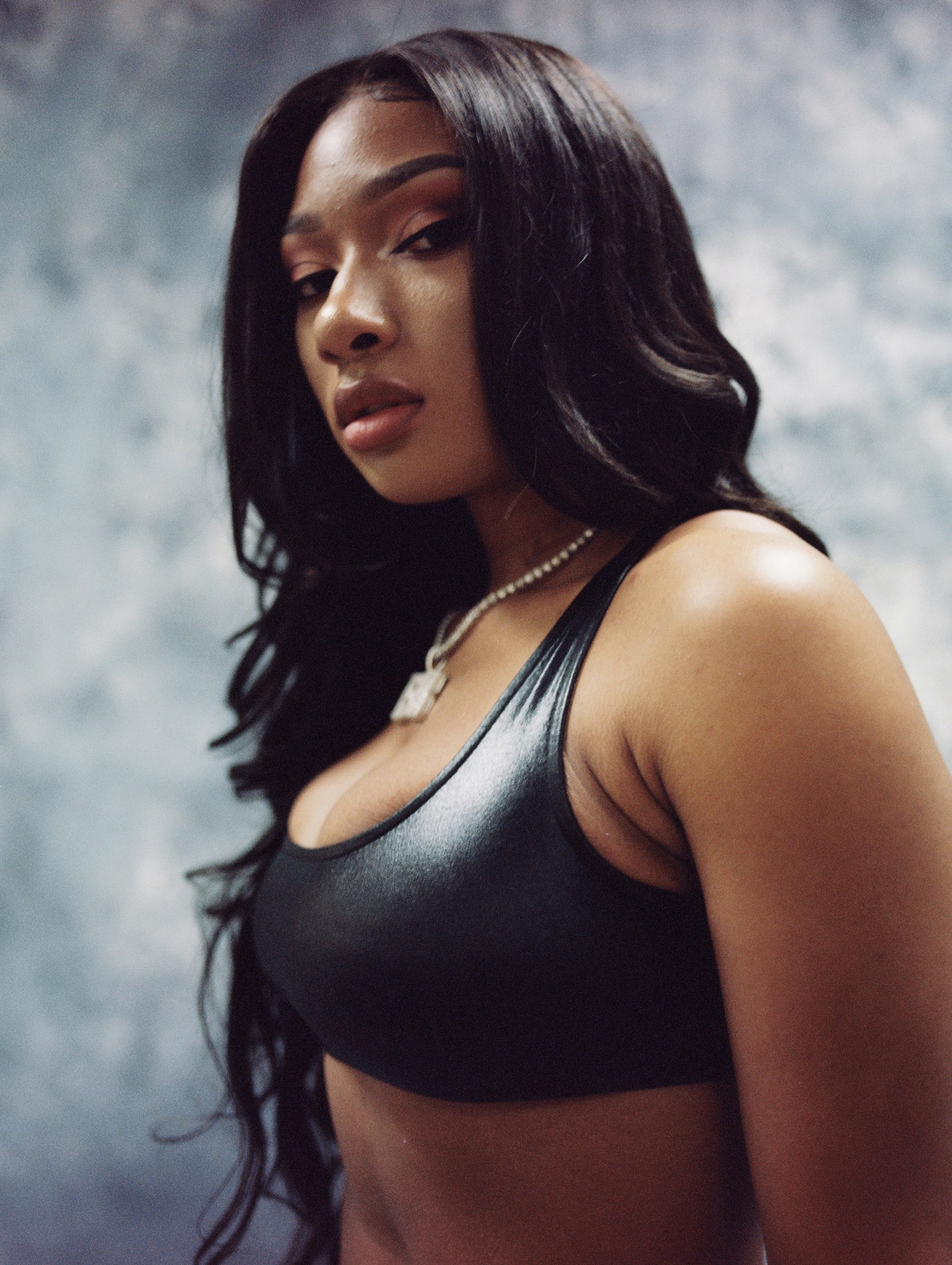 While attending Prairie View A&M University in 2013, she began uploading freestyle videos on social media; after a clip of Megan demolishing her male opponents in two cyphers went viral, she went from Instagram fixture to an up-and-up rapper. "When I wake up and brush my teeth, I'm thinking of a bar," Megan explains. "I'll be just doing my hair or shopping, and in some kind of way, I try to incorporate writing."
Earlier this year, Megan signed with 1501 Certified Ent., an indie label run by local bigwig T. Farris, who's helped along the careers of Houston stars like Paul Wall, Mike Jones, and the former MLB player Carl Crawford. Besides her mother, the team working for Megan is currently all men — but she insists that they're supportive, encouraging Megan to be her ultimate self at all times. "They be like, 'She in the pit — just let her go,'" she enthuses. "They just love it when I'm raw and talking reckless."
In her songs, Megan is direct and unfiltered, sparing no detail of her sexual conquests, which, in contrast to the slowed-down swing that Houston pioneered, she recounts with electrifying pace and precision. In addition to Pimp C, Megan counts the lyrics of Notorious B.I.G. and Three 6 Mafia as influences; when I bring up how those artists could sometimes exude sexism in their music, she agrees. "When I'm listening to them, I'm like, This would be really live reversed," she explains. "I really feel like if men can talk this much shit, women can too." Indeed, when Megan raps, "Everything 'bout me poppin / Got face, I got body, you name it, I got" on "Cocky AF," she means it. There's little difference between how self-assured Megan is in her music from how she is in person.Talking to her feels like catching up with an old friend.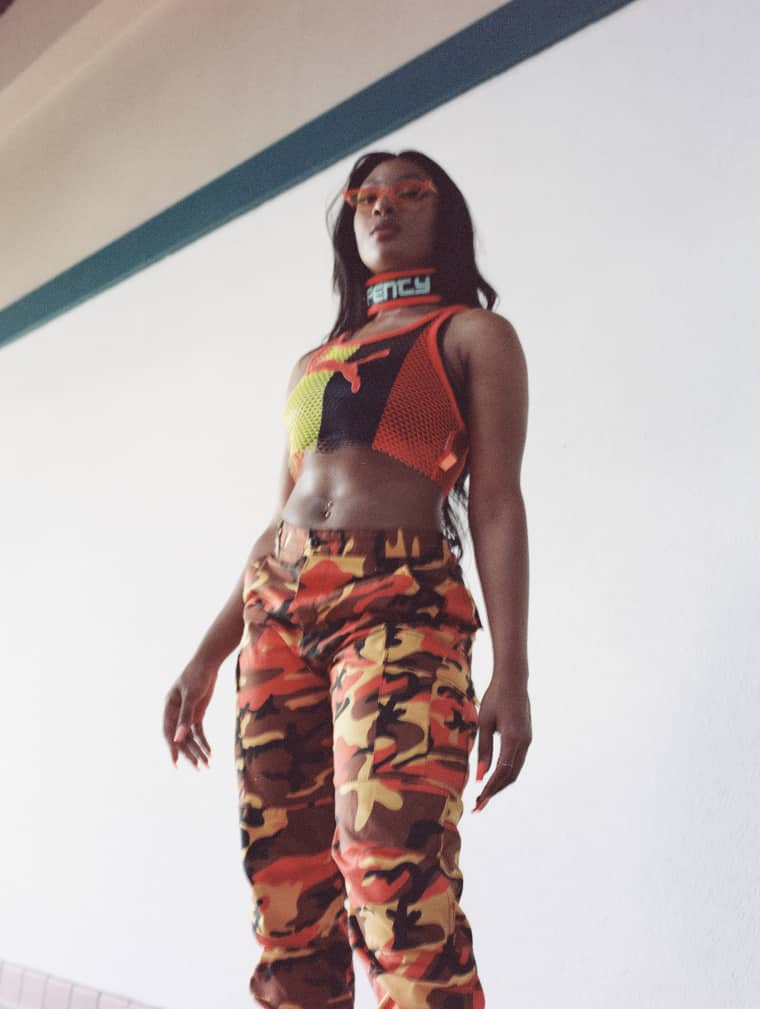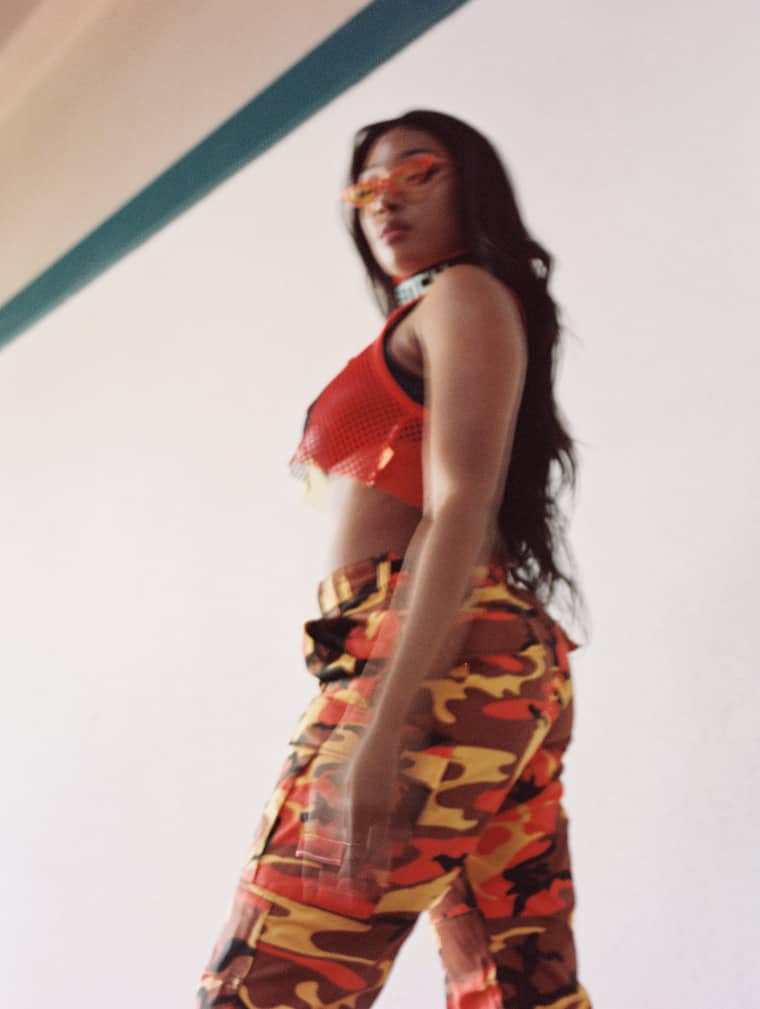 "I'm not a character, so how I rap is just an everyday thing," Megan says. When you give her a compliment, she throws one back at you — and for a second, you feel like you can be as bold as she is. At shows, her fans scream every word while twerking, just like her. "Women make the world go round," Megan tells me. "You don't have a lot of women doing things for women, so when I'm rapping I gotta talk all this mess so the women can feel as confident and empowered as the men."
The Tina Snow EP was named after one of Megan's many characters, this one inspired by Pimp C's alter ego, Tony Snow. But even though Tina may be a confident, sultry, boss woman, there's a time and place to let that persona out. "You can't be the same person all the time," Megan explains. "That's not fun, and it's not going to help you grow as a person." Before the end of our interview, she hints that her next project — featuring yet another alter ego — is nearly finished. "I'm going to always be Megan Thee Stallion, every time I level up," she says. "I could never stop feeding my hotties."
Listen to the Tina Snow EP now.