The political significance of Carnival, according to GAIKA
The Brixton artist shares a thoughtful essay, FADER Mix, and exclusive photos from London's Notting Hill Carnival.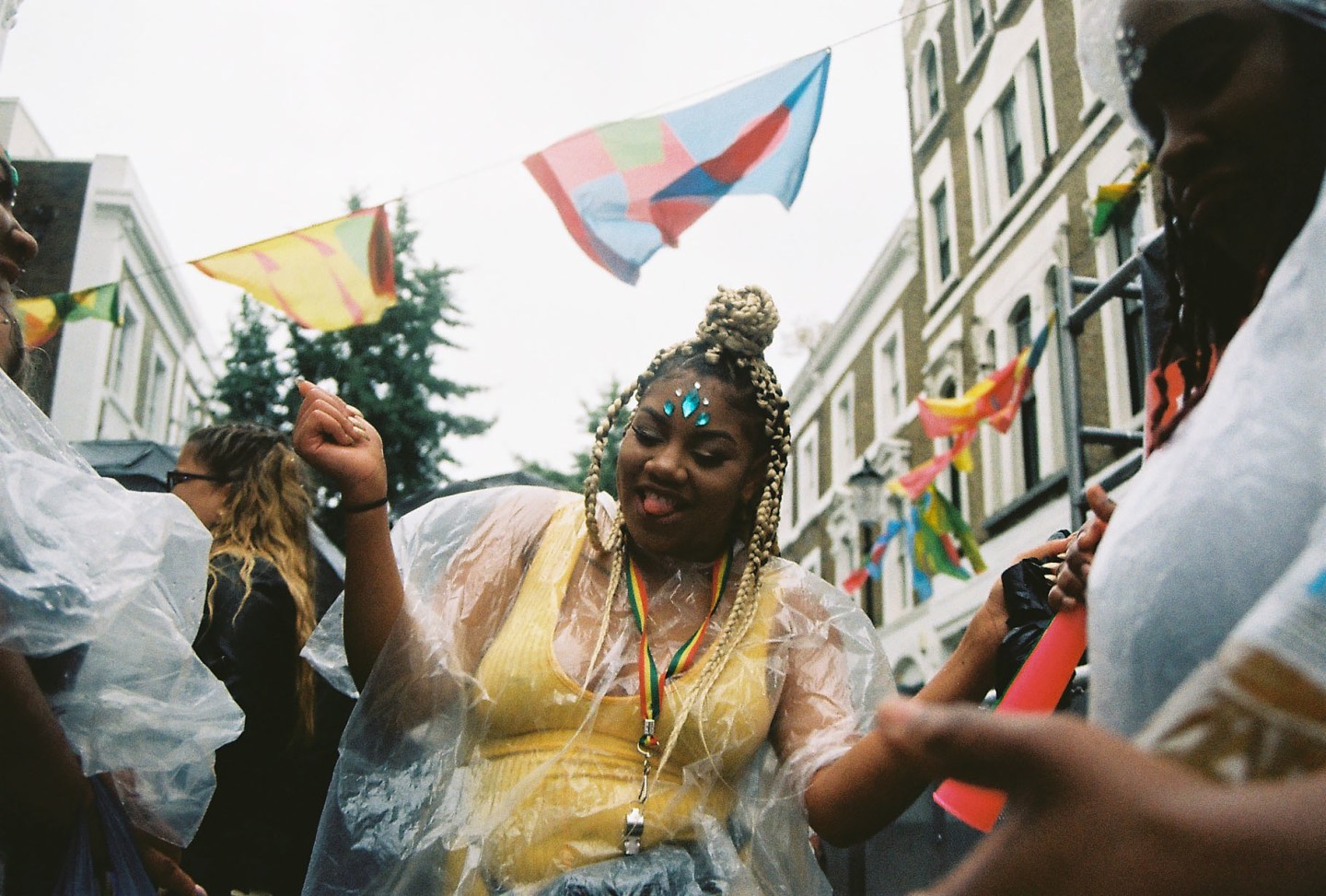 "A people's art is the genesis of their freedom."
Beyond the labyrinth of belief and politics, the congregation of our physical bodies with common purpose stimulates the asking of almost axiomatic questions about space. Mass gathering of immigrants inside the country they have migrated to act as a basic modifier of expectation so powerful it can rapidly shake a society. When we turn up we are physically occupying area with ritual practise. The occupied area becomes metaphysical battleground where artistic force puts immigrant ways in direct conversation with the ideological conventions of the receiving country. For better or worse the boundaries of custody within that conversation and its normalisations are symbiotically connected to the wider political context at any given time.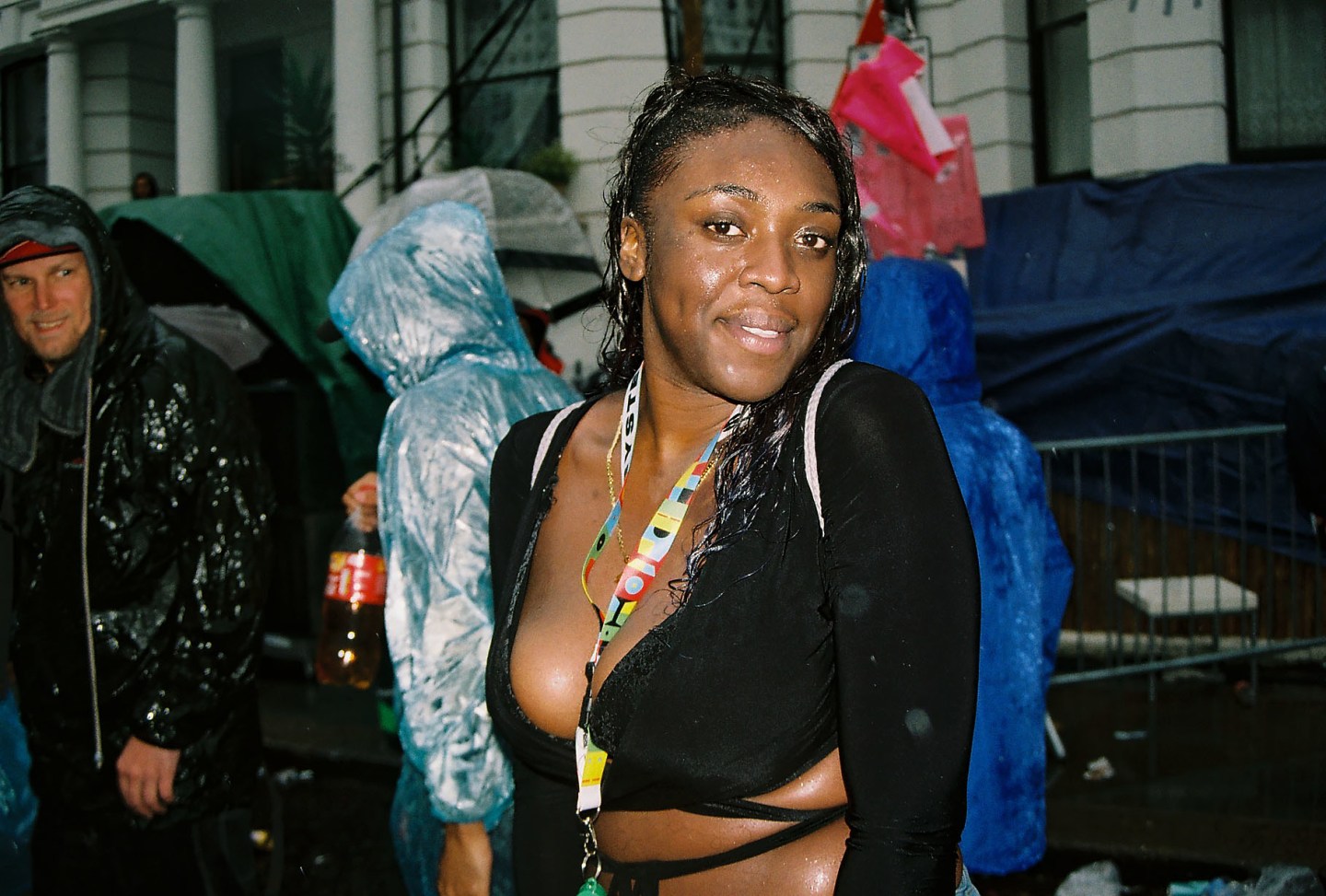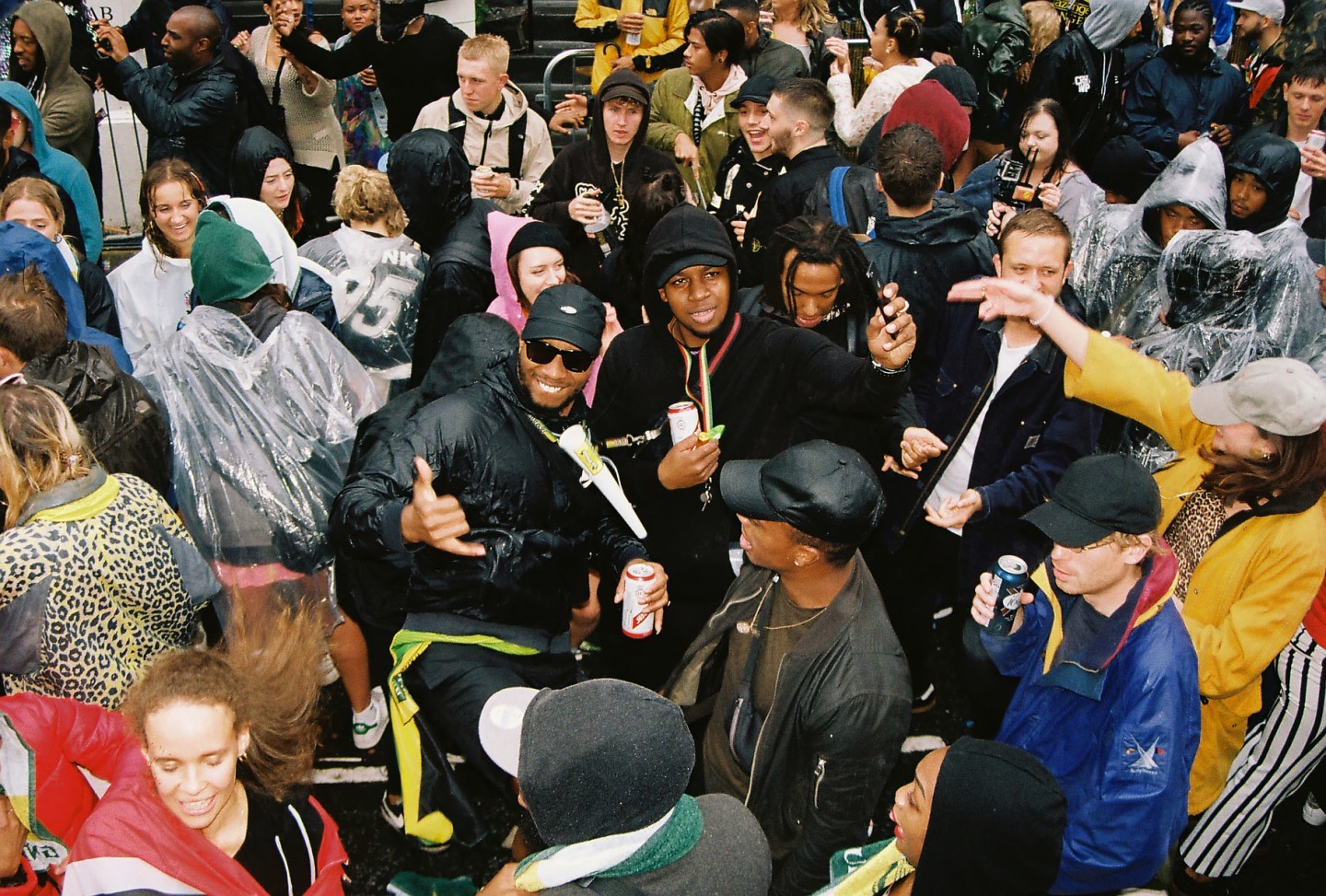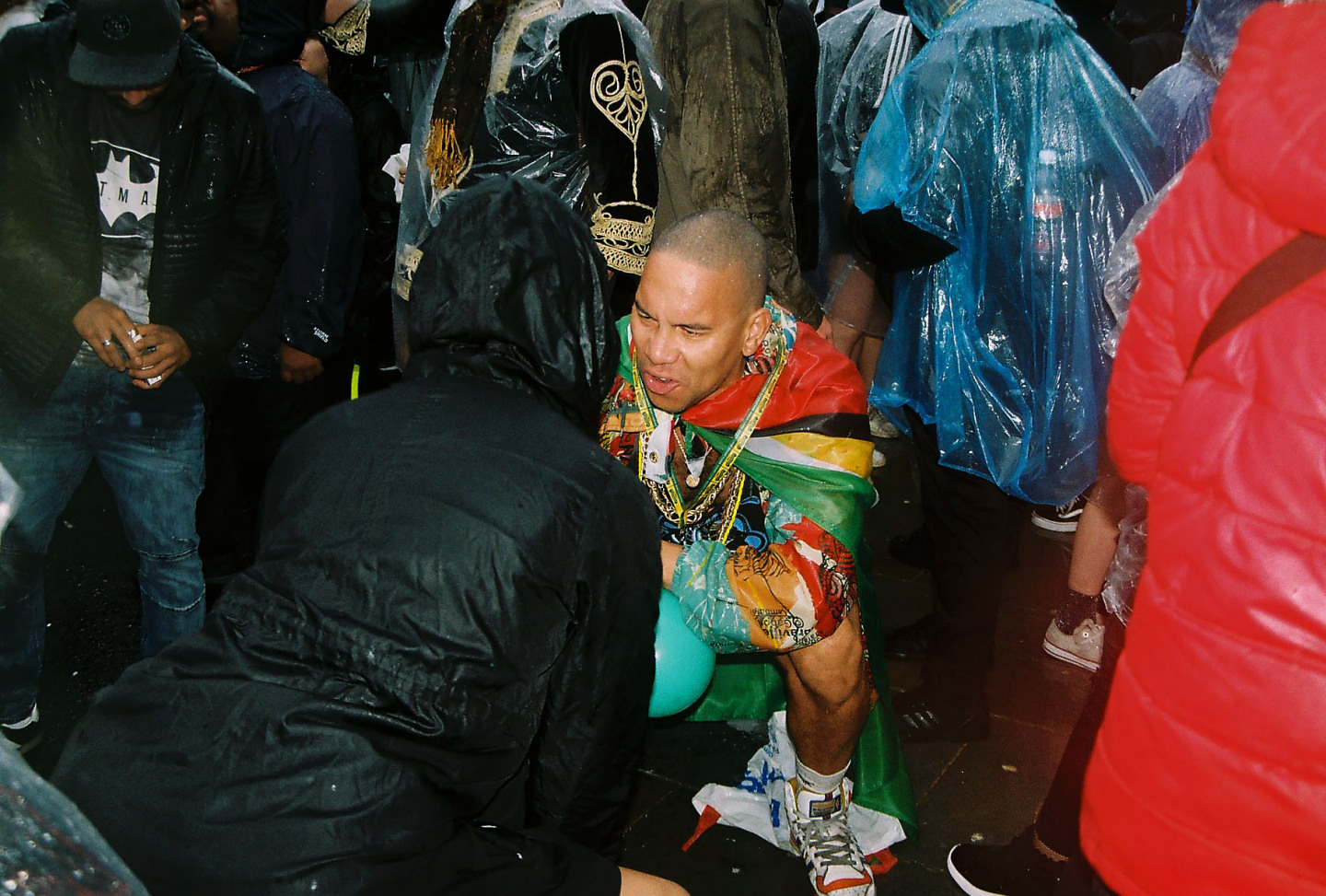 The choice to meet up play music and celebrate ourselves en masse is an act of gathering and displaying our collective muscle. Encased in hedonism there is a potent flex of resistance which authorities continue to seek to contain and control. By exalting our survival together in art, even for the briefest of moments, we affirm each other by sharing belief in our inherent life value and right to be. It is a power-generating safety ritual that remains fundamentally heretical to authority. It is a direct and visible challenge to the fortitude of elite supremacy and the notion of the disposable lowly. Happenings that incite this manner of gathering must be encouraged and protected if we are to remain free.
Notting Hill Carnival is rooted in a politically motivated celebration of black Caribbean culture in 1959. It grew within the locality of many of the migrants' homes and in the face of local racial unrest. It was multiplied by the force of 1960s counterculture and has now become one of the largest and most heavily policed street parties in the world. A spectacular mutant child of British multiculturalism, it is attended by well over a million people each year. Its impact on what it means to be British is immeasurable. Ironically, Notting Hill itself has grown from a bombed-out postwar slum into one of the most desirable and expensive neighbourhoods in Britain.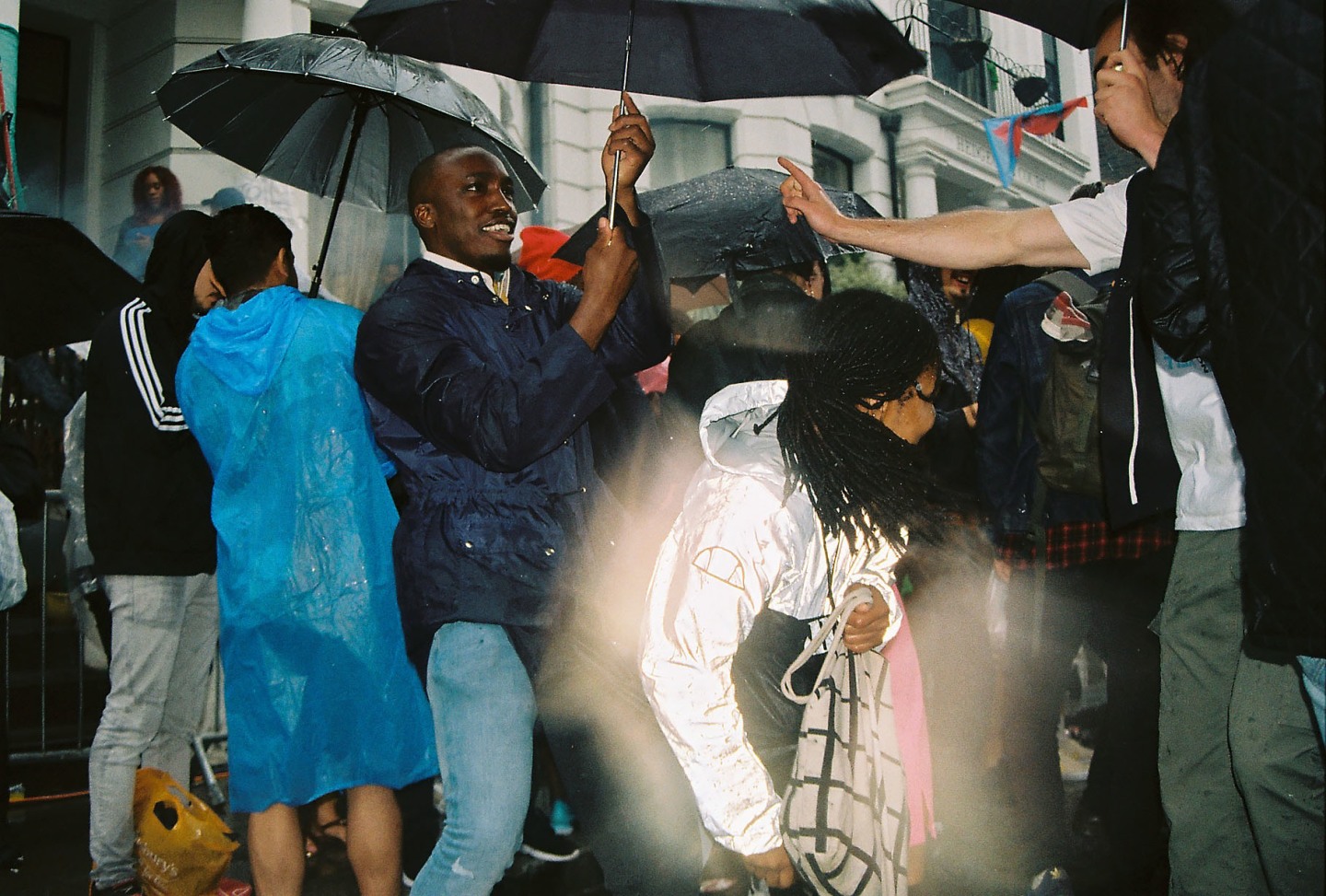 Newspaper reports both pre- and post-event focus largely on sensational crime figures that attempt to stoke white fear for clicks in the worst way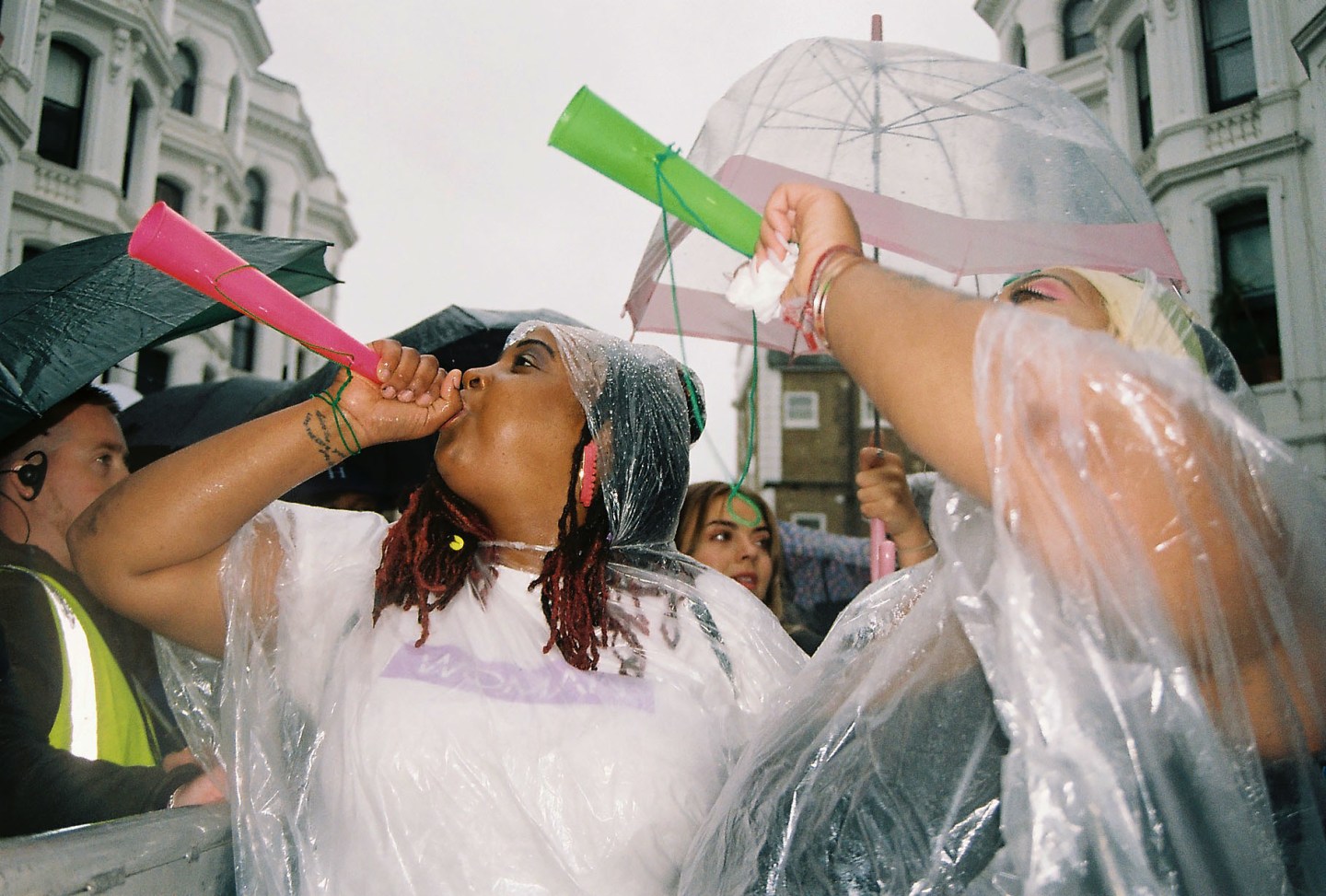 Despite the extreme gentrification and the resulting erosion of the immigrant communities that started Carnival, the living blackness of Carnival continues. Carnival remains defiant of an establishment that trudges warily lockstep to the decrepit waltz of British class. As an infinitely important cultural entity it remains spoken to and of in the same covertly racist bluster and suspicion reserved for "disruptive" black school children and hijab-wearing neighbours. Newspaper reports both pre- and post-event focus largely on sensational crime figures that attempt to stoke white fear for clicks in the worst way.
Conversely the same media sources ignore the vast artistic economic and social significance of Carnival weekend. The continued and unjustified negativity in the conversation around Carnival is a devastatingly inefficient tonic for the potency of the happening itself. In spite of it all Carnival continues to gather and multiply our strength. It offers a vision of an open and multicultural Britain, comfortable with its place in the world and which faces resolutely forward. Notting Hill Carnival and events like it must be protected in the face of resurgent nationalism and xenophobia embodied by Trumpism or Theresa May's "Hostile Environment" immigration policy.
Tracklist:
Janspee, "Touch Talk" (GAIKA Dollar Bill Bootleg)
GAIKA, "Grip Instrumental"
Pretti Kitti, "Exchange Is No Robbery"
Bob Marley, "Duppy Conqueror"
GAIKA, "Black Empire (Killmonger Riddim)" (Instrumental)"
Actress, "I Can't Forgive You"
Vershon, "Dark Endz"
Nobukazu Takemura, "Let My Fish Loose" (Aphex Twin Edit)
Fully Bad, "Badder Dan We"
GAIKA, "PMVD" (Starboi Remix)
Khago, "Na Sell Out"
Thugsey Malone, "Ready Money"
Candy K, "Pum Pum Principle"
Konshens & J capri, "Pull Up To Mi Bumper"
Bounty Killer, "Badman Kill Fi Fun"