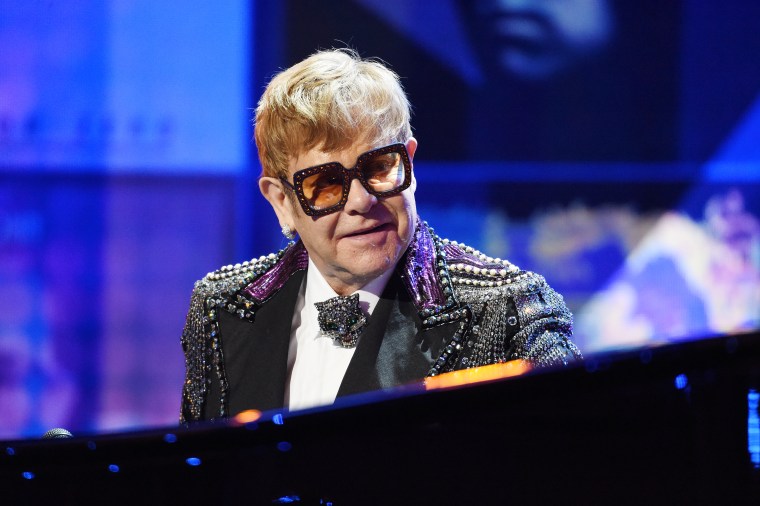 Elton John paid tribute to Mac Miller during the opening show of his farewell tour in Allentown, Pa. on Saturday. The singer dedicated "Don't Let The Sun Go Down On Me" to the rapper, who died on Friday.
"I'd like to dedicate this song to Mac Miller," John said, according to Herald Mail Media. "Unbelievably, 26 years of age, and passed away yesterday. It's inconceivable that someone so young, and with so much talent, could do that. And I just would like to pass all of our love and best wishes to his loved ones, his family, his friends. And Mac, wherever you are, I hope you're happy now."
Elton John's Farewell Yellow Brick Road is billed as his final tour before retirement.