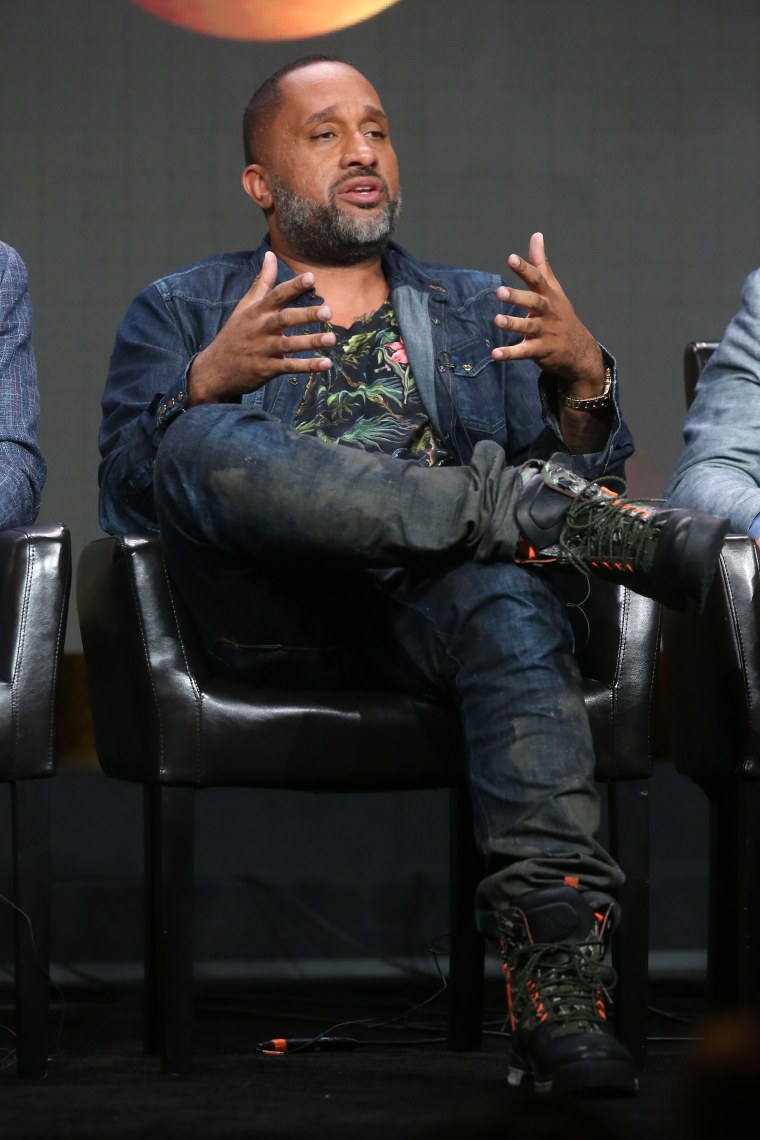 Black-ish creator Kenya Barris has finally given details regarding the shelving of a political anti-Trump episode of the show back in February. In a new profile from The Hollywood Reporter, Barris also cites the episode's cancellation among other things as reasons for pulling out of his four-year contract with ABC.
"We approached it with the network and the studio as, 'This is different,'" Barris said of the episode. "We certainly knew people would talk about it." The episode received backlash from ABC and Walt Disney execs, who ultimately decided to shelve the episode a few days before it was scheduled to air on February 27.
Barris and his editors reportedly tried to make a few cuts to the politically tense episode with little success. "What it ended up being, and I think the network would agree, was not a true representation of what we intended to do," Barris said. "Because if it was, we would've shown it."
The episode, titled "Please, Baby, Please," follows the show's family patriarch Dre — played by Anthony Anderson — as he reads a bedtime story to his son. The story, which was reportedly narrated by Spike Lee, provides commentary on modern racial, social, and political issues, including divisive political tactics by Donald Trump, and shows footage from white nationalists rallying during protests in Charlottesville, Virginia.
"When you're putting a baby to sleep, you're trying to soothe whatever anxieties they're having," the show runner said. "So, this [episode] was about me trying to pat the butt of the country and soothe people."
Barris also outlined his thoughts on a new deal with Netflix — reportedly worth eight figures. The 44-year-old California native expressed anxieties regarding the high expectations of and the quantity of shows on Netflix's catalog that he would be competing with. "One of my fears at Netflix is that there are so many shows, so it's my job to make sure in that huge bundle we somehow find a way to be noisy," he said.
Read the full profile here.