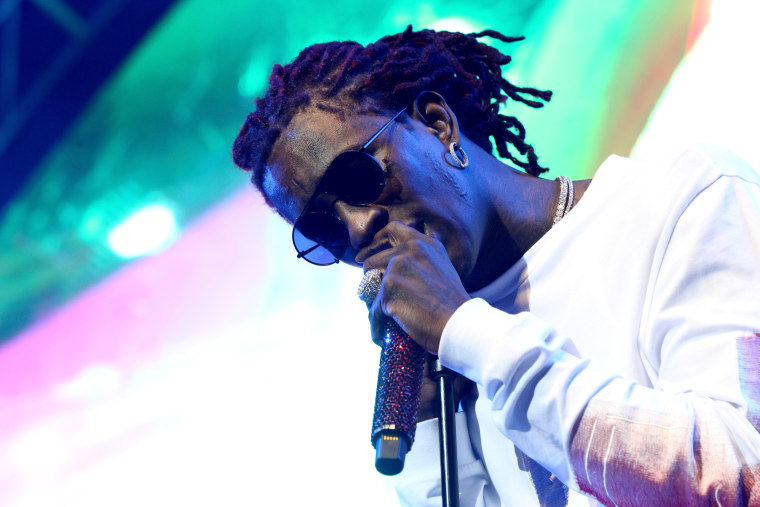 Young Thug has reportedly handed himself into authorities in DeKalb County, Georgia after charged with eight felonies on September 6. Jail documents obtained by XXL show Thug was booked at 2.30 p.m. on September 11 on five counts of violating the state's controlled substance act.
Police issued a warrant for the rapper's arrest on September 10. He is charged with possession of methamphetamine, hydrocodone, and marijuana with intent to distribute, possession of amphetamine, alprazolam, and two counts of codeine possession.
In the state of Georgia, possession of more than one ounce of marijuana carries a mandatory sentence of one year in jail, and up to ten years in prison.
The charges are unrelated to the felony gun charge Thug was hit with following a release party for his Slime Language project at Dave & Busters in L.A.
Young Thug is rumored to be releasing a new album titled On The Run this week. It is believed the project includes appearances from Elton John and Jaden Smith among others.
The FADER has reached out to Young Thug's representatives for comment.