Mason Ramsey in real life is as good as you'd hope
A day in Nashville with a viral star turned actual artist — and still actual 11-year-old.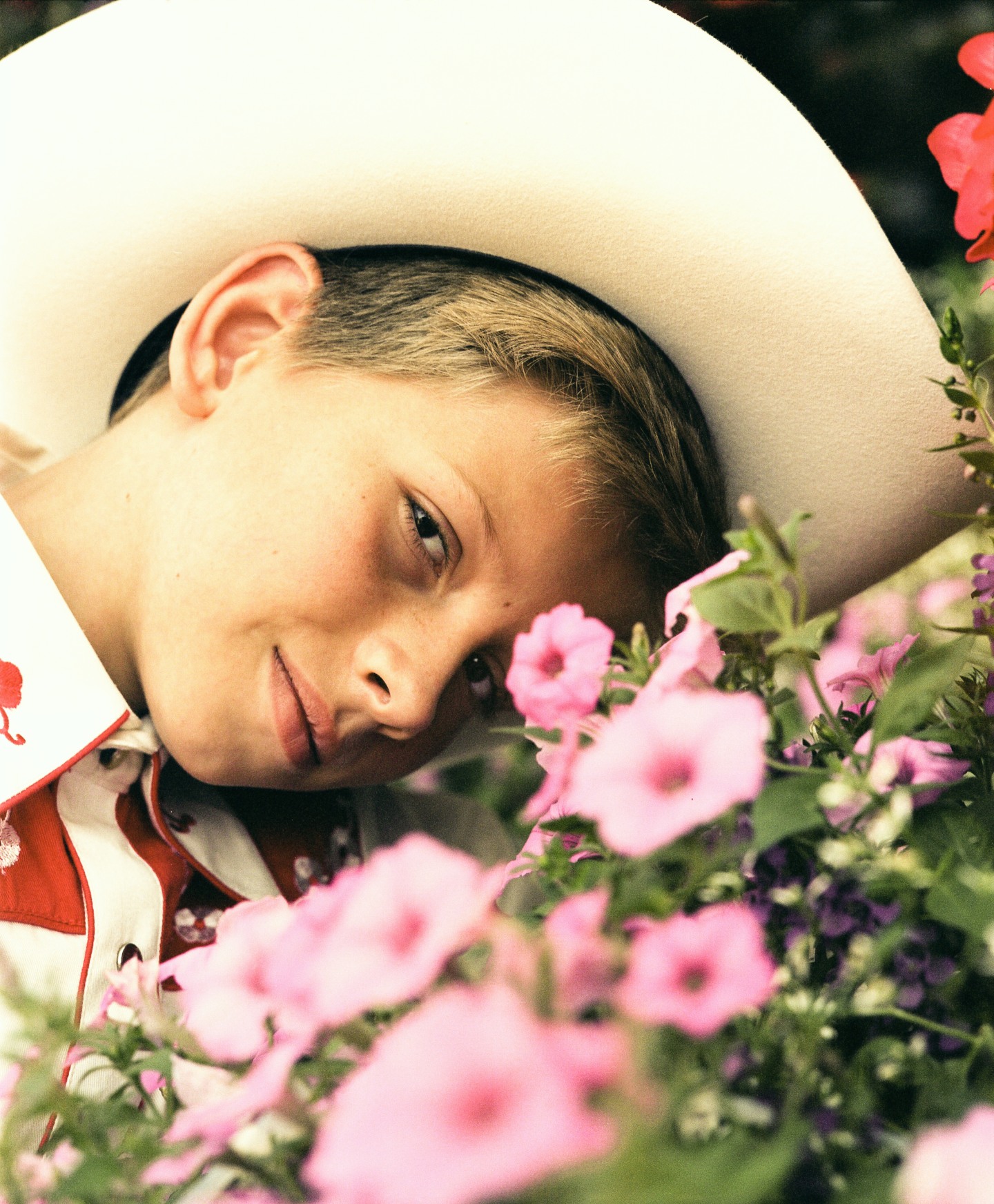 Mason Ramsey has a great two-handed handshake: elbows high and wide, looks you in the eye, projecting gracious joy every time he says "Nice to meet you" or "Thank you," which is often. Sometimes, semi-comically, he'll tell a salesperson or cashier, "Pleasure doing business with ya." I think he really just likes to shake. He's even got a trick one — he asks you to make your hand limp then kneads the back of it so your bones grind together. I know because he did it to me four or five times, the giggler.
This was in Nashville, last month, where the 11-year-old country singer was recording songs for a full-length album that will probably come out in the next two months. He's already released an EP with a Hot 100 single — the "Walmart Yodeling Kid" has gone from social media sensation to legitimate career in record time.
In April, a TV producer from Ellen was the first to inform Mason's family that a video of him singing had gone viral, calling his grandparents' house in Golconda, Illinois, population 700, where the Ramseys don't have internet. This December, he's opening in Vegas for Florida Georgia Line, by some measures the best-charting act in country music history: they share a producer, gifted him the lyrics to his single "Famous," and have even been in the studio writing together. But first, he hits the road with Chris Lane, a labelmate on Big Loud (Mason is jointly signed with Atlantic, too).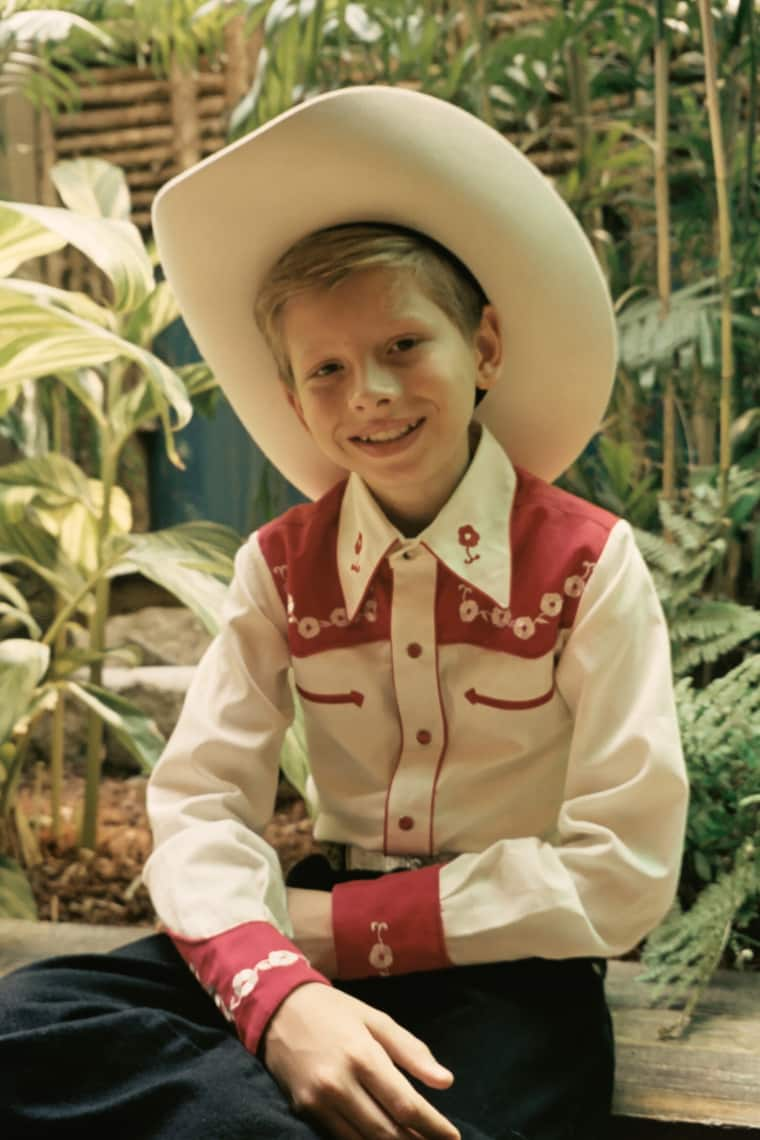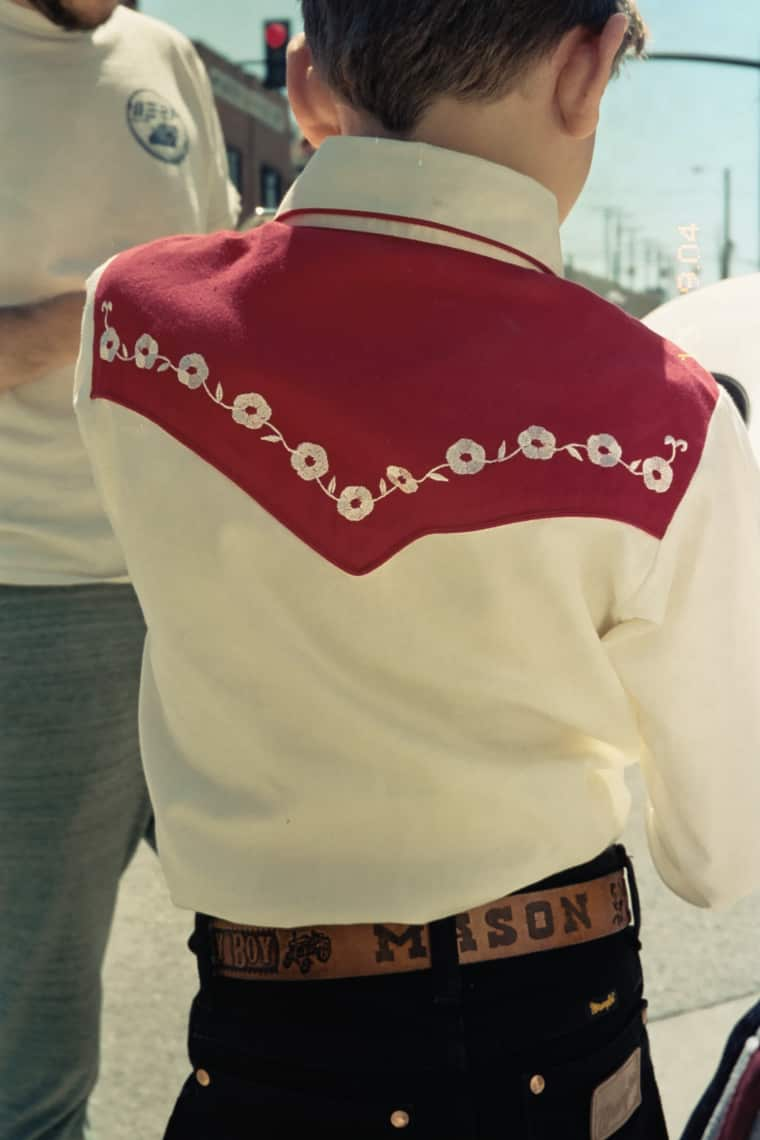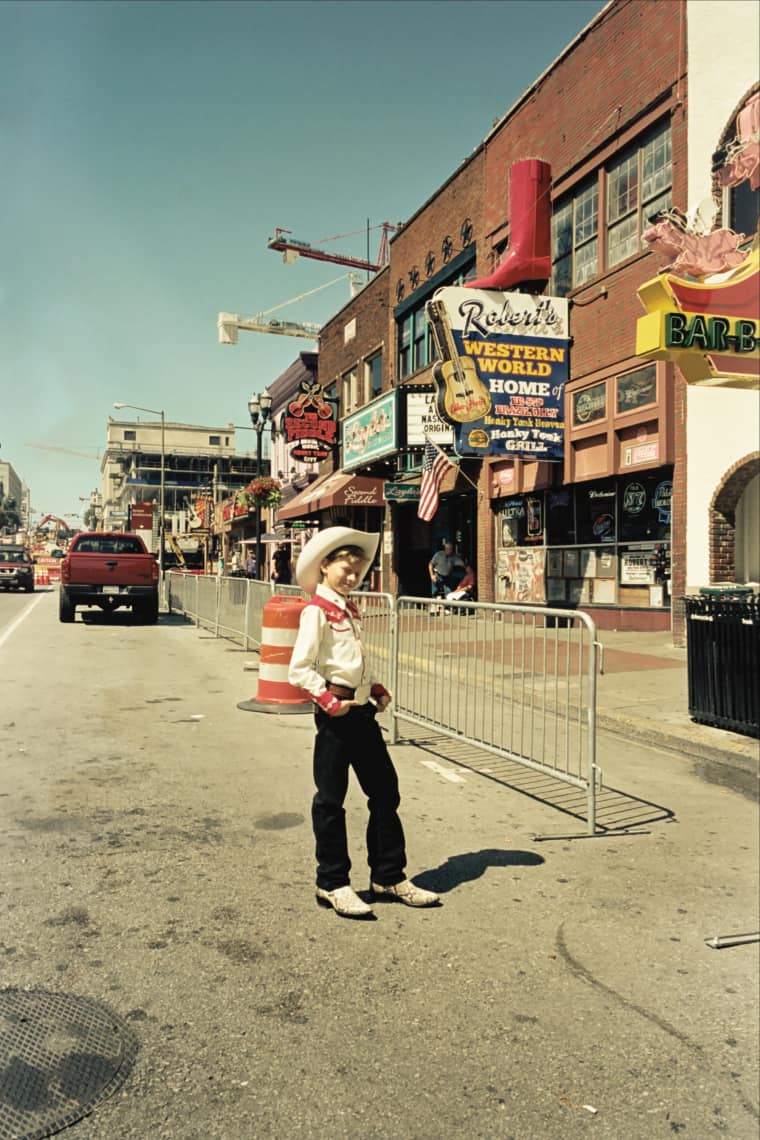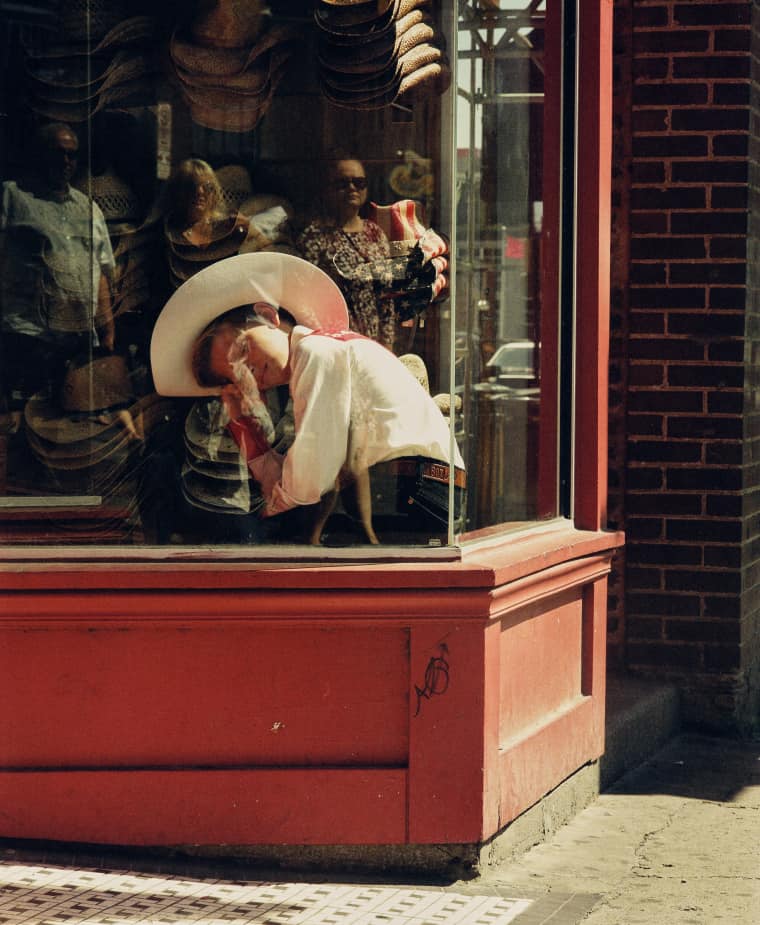 "Chris Lane is gonna be asking me, where'd ya get those shiny, spiffy boots," Mason says, showing off a new black pair that he's accessorized with a chrome toe-protector and boot chain. The Boot Barn store on Broadway, one of Nashville's historic and touristy main drags, didn't have all-white, like Hank Williams used to wear, so he's made his next-best choice deluxe. He says they're "the prettiest thing I've ever seen," to which his grandma Frances calls over, "I thought you were talking about me!"
Frances is friendly, just like Mason. That was her standing proudly by the aisle endcap in the video that changed their lives. She seems more skeptical, though: you can tell she wishes he picked out something a little less loud. As we leave the store, she tells me about Mason's grandpa Ernie, a former painter of buildings and water tanks, who is home sick today. Their home is about two hours away, and Mason insists he's been here before, on a family vacation eight years ago. When we pass a photo of Hank Williams outside a bar, he notices: "I'd know Hank anywhere." Bemused, Frances takes Mason's picture on her phone.
Truthfully, I was more curious how people would act around Mason than how he'd act around me. Even more vivid than the image of the child star is the scheming stage parent or exploitative team. Mason, in my limited experience, has neither. His publicist and a young member of his management team (her last job was for an EDM festival) are both doting and sweetly protective, like aunts. They're extra careful in the crosswalk, prop up his hair-flip when it starts to droop, and point out fancy cars passing by like you would to any kid.

"I don't really practice 'cause I already know the songs. It's kind of: if I do good, I do good, and if I mess up, I mess up."
It's nice. The music business, as much as it is anything, makes for tiring and depressing jobs full of people who are rarely as pleasant as the songs. Not here: these lucky ones get to spend their days with an easily-amused kid. That joyful appreciation is the vibe among many of his fans, too, who I don't really think care that Mason is bringing back a sorta-1950s sound so much as they do the fact he's a sweet, pure meme — particularly in a music world that is otherwise, just about everywhere you look in 2018, exceedingly sour. As I'm typing this, Nicki Minaj is on Beats 1 badgering Lil Uzi Vert about his sex life; Mason's recent tweet was for #nationalbowtieday.
Here's a cute thing: he doesn't have a cell phone. "My grandma took it and put it in her purse one day and I never saw it again," Mason says. He's got a FaceTime date with Post Malone in the week after we meet, so he'll have to borrow someone else's. His social media accounts are run by his cousin, and she is hilarious, asking Kacey Musgraves "haw yee" or making plans to drink apple juice with Lil Yachty. When management passes Mason the phone to DM with them, he gets frustrated typing and immediately goes to voice-to-text.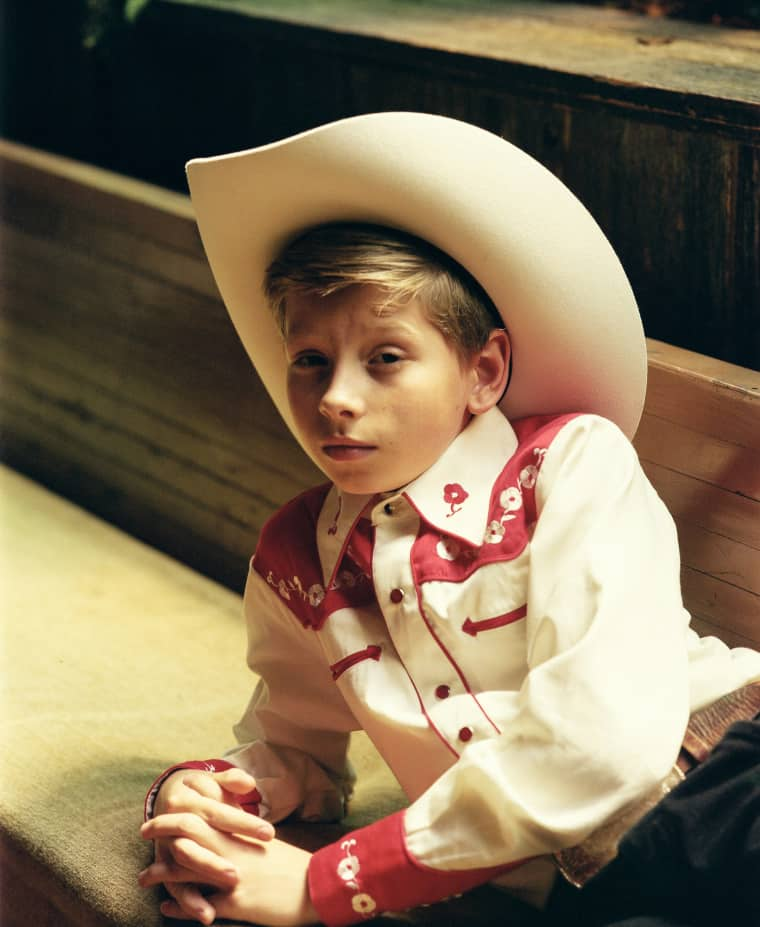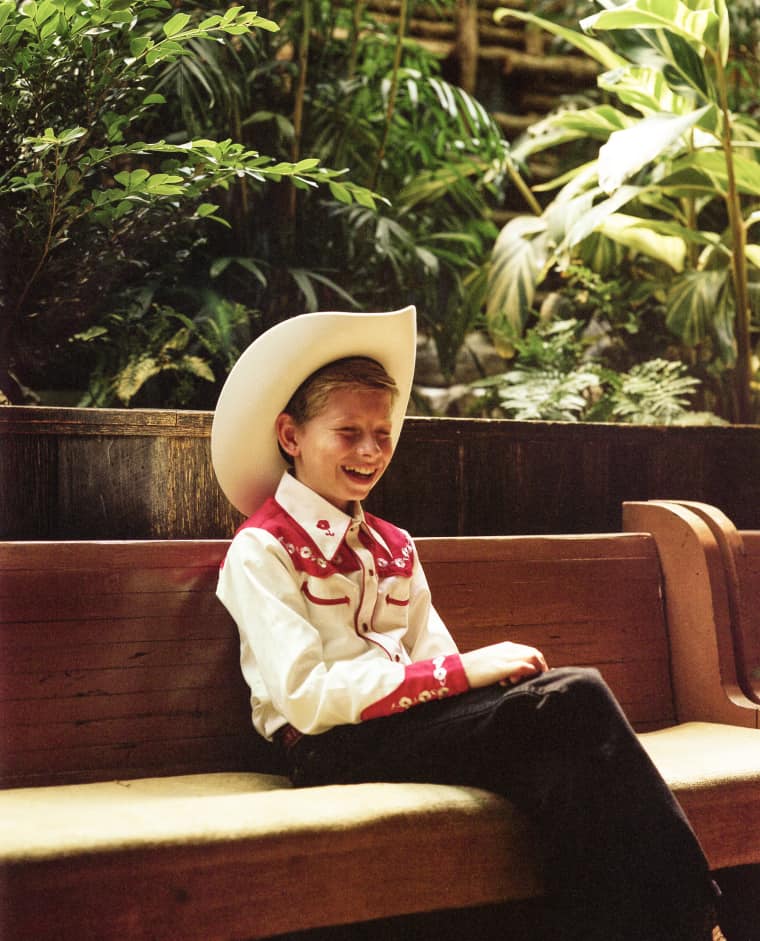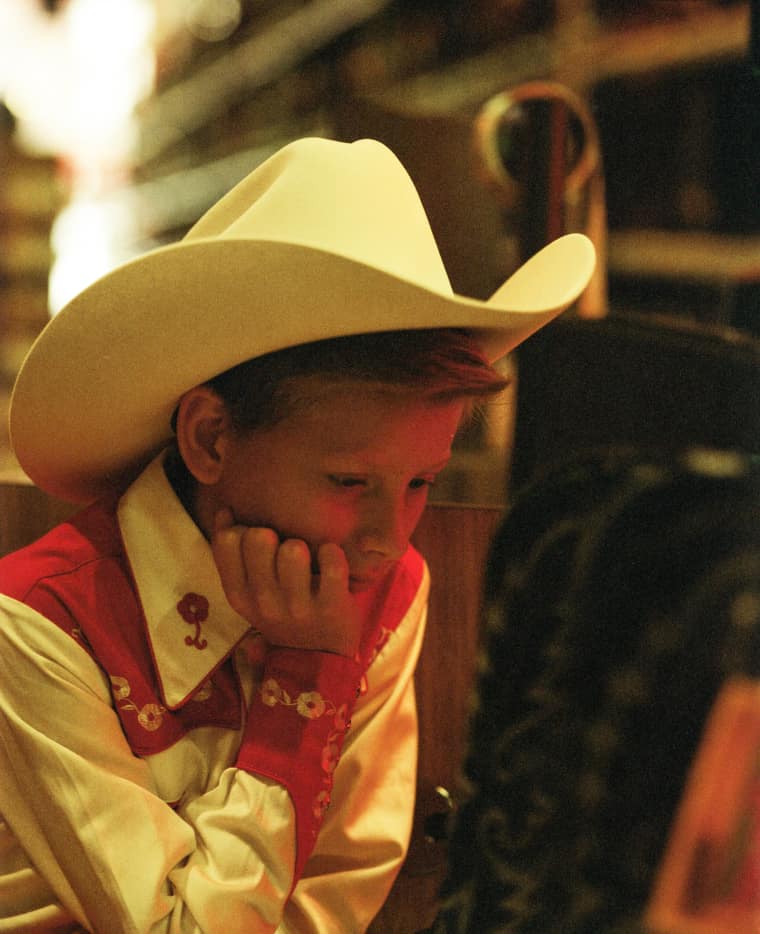 Besides old-fashioned country facts, what Mason cares most about is basketball. The Golden State Warriors are his team, and he doesn't like other sports. "Basketball is the only one that requires real skill," he says, and he's on the court any chance he can: "If you're good at it, I'll play with you." There's a club team back home he's trying to "sneak on," he says, "and then I'm gonna cross em up like Kyrie, and then I'm gonna go in the lane and I'm gonna get the hoop and draw the foul and make the foul shot. Gonna be an and-1! Yep. I wanna be the Steph Curry of country music." Everyone is cracking up, so of course he keeps going: "The Kevin Durant of all cowboy hats!"
It's a long walk to his favorite barbecue place, where every group of twentysomethings on their lunch break wants a picture. Over pulled pork and macaroni and cheese, Mason explains his typically wholesome approach to his upcoming shows: "I don't really practice 'cause I already know the songs. It's kind of: if I do good, I do good, and if I mess up, I mess up." His manager shows Mason a video of himself at the age of 4, performing at the Kentucky Opry in the same belt he's wearing today, to see if it's OK to share online. The photographer takes some final pictures. And then, anyone can tell, Mason is pooped. Frances calls him over and he cuddles up on her lap and, for a few minutes, closes his eyes.