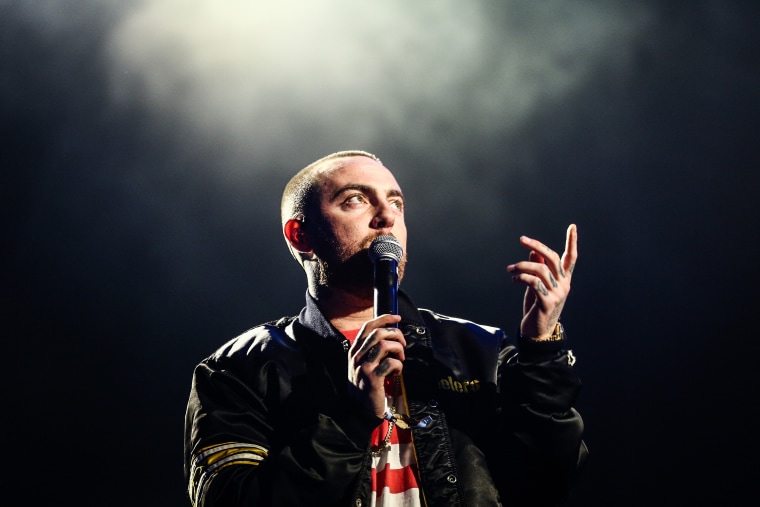 Mac Miller's tragic and untimely death have unsurprisingly led people to listening to a lot of his music this week. Figures released earlier this week suggested his streaming figures had increased by 970% since his death on September 12. This trend is set to be reflected in next week's Billboard 200. According to industry forecasters, as many as seven of Miller's albums will appear on the chart dated September 22.
The highest ranking among them is likely to be his most recent, 2018's Swimming, which is on course for a top five spot. Miller's 2011 mixtape Best Day Ever is tipped to make its chart debut in the top 30 while 2015 album GO:OD AM might join it there. Billboard figures suggest2011's Blue Slide Park, The Divine Feminine, Watching Movies With the Sound Off and the 2012 mixtape Macadelic will all chart in the top 50.
You can revisit some of Mac Miller's greatest live performances here, while a tribute to the rapper from FADER president and publisher Andy Cohn is here.