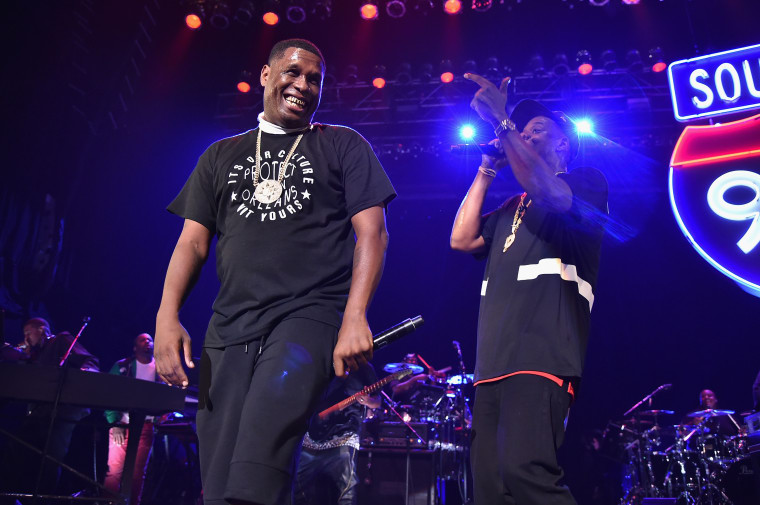 Eminem released his long-awaited Machine Gun Kelly diss track "KILLSHOT" on Friday, a response to Kelly's song targeting Eminem "Rap Devil." On "KILLSHOT," Eminem raps that Diddy was responsible for the death of Tupac Shakur: "But, Kells, the day you put out a hit's the day Diddy admits / That he put the hit out that got Pac killed" (he finishes the song saying "I'm just playin', Diddy.")
Regardless, Jay Electronica took exception to the Tupac lyric. "how dare you accuse diddy of killing tupac while you completely look pass jimmy iovine and those who profited from his death the MOST," Electronica tweeted. "You best tread carefully Son, before i come tear your ivory tower down like Sulaiman done the Templar Knights. #ripProof." Proof was a Detroit rapper and member of Eminem's hip-hop group D12 who was shot and killed on April 11, 2006. Electronica later tweeted that he "had to check" Eminem for disrespecting Nation of Islam leader Louis Farrakhan during a 2003 meeting.
The original tweet is now gone: as Pitchfork points out, Jay Electronica's Twitter account has vanished, along with his Instagram profile. Electronica did not reveal his exact reasons for scrubbing his internet presence. The FADER has reached out for comment. Listen to "KILLSHOT" below.