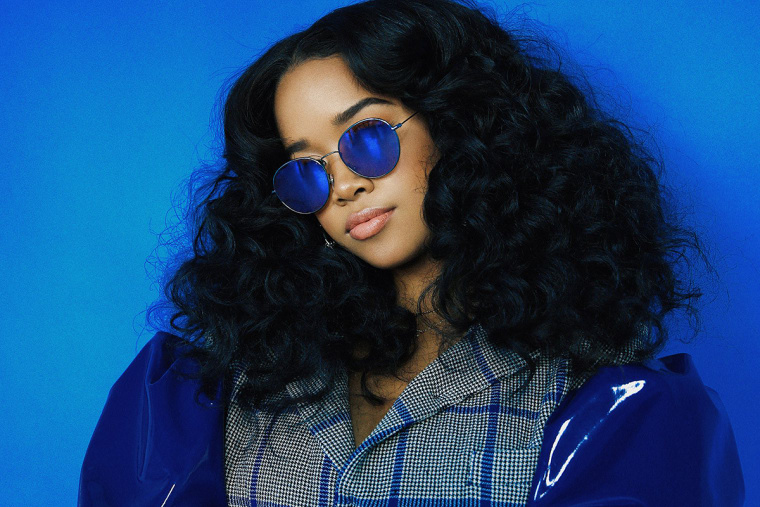 Since she quietly released her debut project H.E.R. Vol. 1 in 2016, Gabi Wilson, performing as H.E.R., has kept a low profile. She often wears sunglasses covering most of her face in public, and, for a while, refused to confirm public speculation about her real identity. And yet, her music — intimate, downtempo R&B — is an open book; all drawn from her inner struggles and personal experiences. In a new interview with Highsnobiety, Wilson pulls back another layer of the mystery, speaking candidly on her struggles with relationships, maintaining control, and her upcoming sophomore album, I Used To Know Her.
Speaking on lessons she's learned from past relationships, Wilson stressed that the most important thing is to trust your intuition and listen to yourself. "I think most women, we have intuition. We always know what we always want to find out," she says to Highsnobiety, "We always want to be wrong, and we hate when we're right at the end of the day. People say we love to be right. That's not true. We don't like to be right, because usually we know when it's the truth."
She typically keeps her social media presence to a minimum, but also says that she tries to "keep up with the times just enough, but not enough to where I lose myself, compare myself, or get lost in those thoughts." She adds that the concept of H.E.R. is just her inner self. "It represents me, who I am at this point," she explains. "This is just my way of getting away from all the stuff that doesn't matter and just live in the moment – right now what I feel and what I want to say."
Her upcoming album, the prelude to which came out in early August, Wilson says it will be "more organic, more musical, more open...I'm 21 years old, and I've experienced a lot of things being on the road, with other people, meeting other people, meeting relationships..it's going to be that collection of stories."