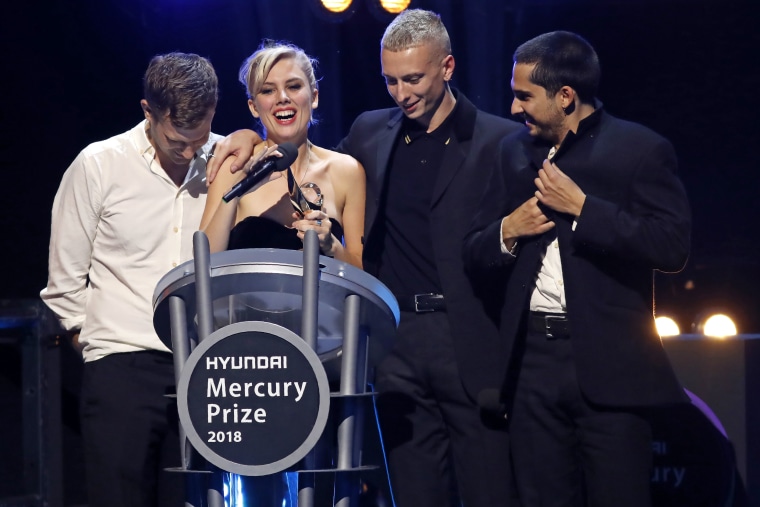 Wolf Alice was named the winner of the 2018 Mercury Prize at a ceremony in London, England this evening. Speaking after the ceremony, the band told press that the winning moment was "as close as it is to feeling like you're in a dream." Drummer Joel Amey also stated that he hoped the victory would inspire other young bands going forwards.
The London-based band won the annual prize for its second album, 2017's Visions Of A Life. It was one of 12 nominated albums and beat competition from the debut albums by Jorja Smith and Novelist plus records by King Krule, Arctic Monkeys, and Florence + The Machine. The Mercury Prize honors one outstanding British album with recent winners including Sampha, Skepta, and The xx.
Amey said the win was unlikely to see Wolf Alice spearhead a new generation of guitar bands, telling reporters that he doesn't think they ever went aay. "As long as you have access to Spotify, or are able to go to gigs, you'll know that good bands are out there," he said. He did, however, state that the band hopes its victory will help inspire a new generation of bands. "We've had people that inspired us and us having this platform to perform and show what we can do, it can only be a good thing."
The band's winning speech can be seen below.