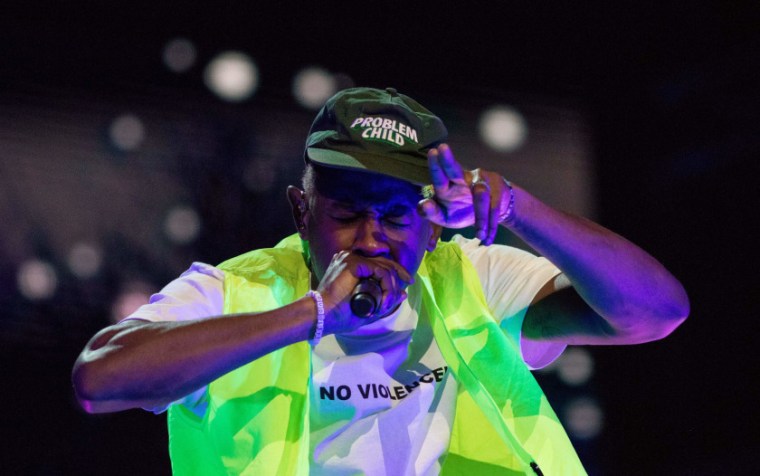 Tyler, The Creator says his next album will be about falling in love and admitted he still does not know if he'll ever be allowed back into the U.K. The rapper and producer spoke to Fantastic Man for a lengthy cover story conducted in Paris, France. In it he talks about the fact he is still unable to enter the U.K., a ban introduced by current Prime Minister Theresa May when she was in the Home Secretary role in 2015.
"I'm dark-skinned, man," Tyler says when asked why he thinks he is not allowed to perform in the country. He remains unclear as to when, or even if, the ban will be lifted. "Because I'm the first person that this happened to. So there's nothing to look at and gauge. It sucked. It is what it is. But hopefully it will get figured out. It happened. Now we're figuring out how to un-happen it. When it does un-happen, we need to make people aware to make sure that it doesn't happen again, if people give a fuck enough."
A small, but insightful, aside in the interview comes when Tyler is asked if he has ever been in love. He shuts the question down ("I don't want to talk about that") but hints that he will cover the subject in his music. "That's the next record" he is quoted as saying while the interview's author adds that Tyler "intimates that it may be his most radical artistic about-turn yet."
Earlier this week it was announced that Tyler, The Creator will contribute music to an upcoming remake of The Grinch. His annual Camp Flog Gnaw festival takes place in November.