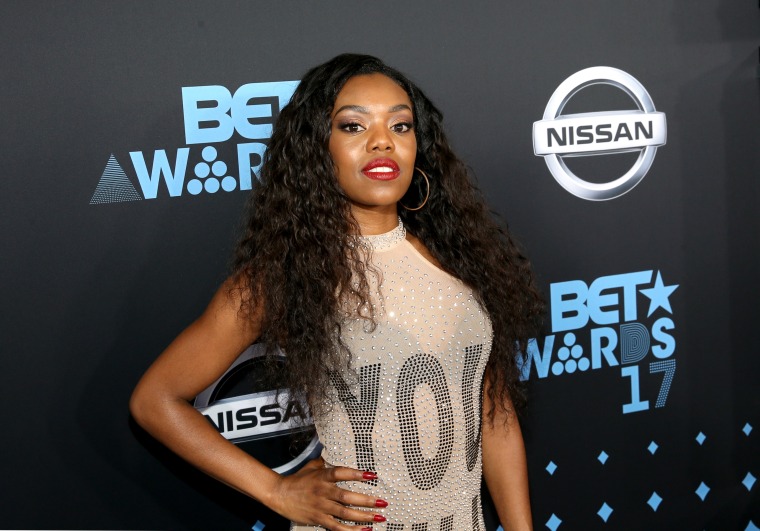 Lady Leshurr, best known for her "Queen's Speech" series of viral freestyles, has come out as pansexual. The rapper spoke to Gay Times in the U.K., saying: "I'm just happy that I don't have to hide anything anymore, I am free. In life you have to tell the truth, you have to feel comfortable in your own skin and now I feel so comfortable in my own skin."
Leshurr said that identifying as pansexual was a relatively recent thing in her life and that she came to the conclusion through a fellow musician. "Kehlani introduced me to the term pansexual. I had never heard of it and after reading her tweets, I felt like everything she was saying applied to me. I researched it and was like 'That's me, That's what I am'. I like everybody."
Though she has been active in the music industry for many years, Leshurr has not spoken directly about her sexuality before. She admits in the interview that was partly due to bad advice from former members of her team.
"My ex manager told me coming out wasn't a good look or the right move for me or my career," she says. "I remember it made me feel so depressed because I wasn't being allowed to be my authentic self and honestly, speaking from experience, I understand how it can make someone feel trapped, give you low self-esteem and anxiety, because you can't fully be yourself."
Earlier this year Leshurr released the singles "Black Panther" and "OMW." Her latest release, "Black Madonna" with Mr. Eazi, dropped earlier this month.