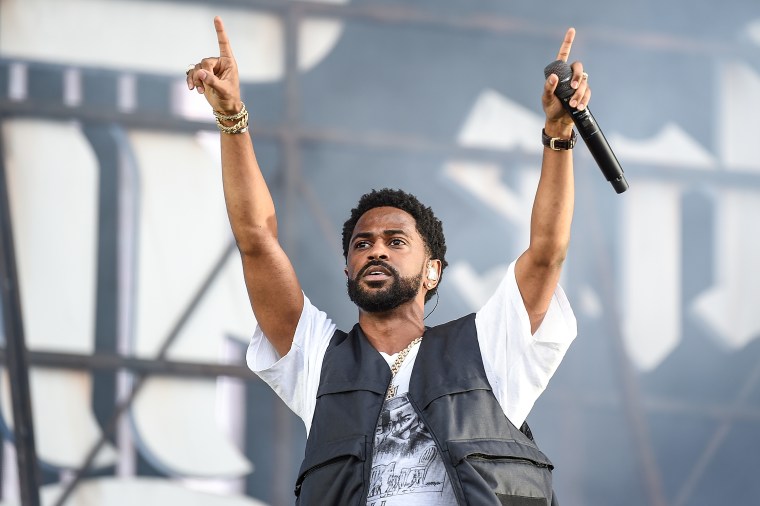 Big Sean sat down with Vibe this past weekend and filled them in on his plans for new music. The rapper, who released two albums in 2017, I Decided and Metro Boomin-collaboration Double Or Nothing, revealed that he's been learning to play piano and brushing up on his singing skills.
"I feel like I have a good natural tone and my vocal teacher told me I have a really good voice so I've been working on it, doing my vocal warm-ups, just taking my craft a little more seriously," he said. "All I ever wanted to be was a rapper but lately, I've been writing songs."
Sean was also asked about the recent death of Mac Miller. The pair linked up on 2012 track "Hundred Dollar Bill Skyscraper" and he admitted that Mac's passing hit him hard. "I shed a lot of tears because I knew the type of person he was. He was a great dude, he had a positive energy about him and was just gone way too soon," he said.
"We first met when he came to my meet-and-greet as a fan [in 2008] and said that he raps. I signed his mixtape. I wasn't familiar with him, but this had to be before he dropped K.I.D.S. Ever since then, we've just always been cool."
In February of this year Big Sean postponed a headline tour "to stay focused in the studio." Since then he has appeared alongside Nicki Minaj and 2 Chainz on YG's "Big Bank" single.