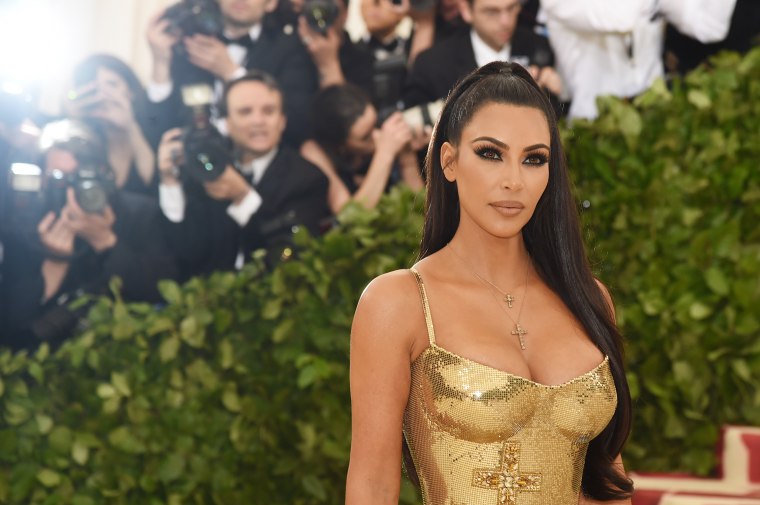 On Tuesday, Kim Kardashian revealed that she is a part owner of her husband Kanye West's Yeezy clothing and sneaker brand, Complex points out. Kim shared the news with model Ashley Graham on the first episode of Graham's new podcast Pretty Big Deal that West gave her a percentage of the company as a Mother's Day gift, and as part of a thank you for not doing business with another fashion line.
"A brand offered me a million dollars to do a post on, you know, some of their clothing. And they typically...I don't want to say who the brand is, but they typically knock off Yeezy," Kim said. KKW says she ultimately turned down the offer after consulting West, who explained that he didn't want her to do the branded post.
As Mother's Day rolled around the next week, Kim says she received an envelope from West, which included a million dollar check, along with a thank-you note and a contract to own part of Yeezy.
"I open the envelope and it's a million-dollar check and it was a note saying, 'Thank you for always supporting me and not posting,'" She said. "And then, in the rest of the envelope, it was a contract to be an owner of Yeezy and my percentage."
Listen to the full episode here.