Jeremy Dutcher enlists Casey MQ for "Pomok Naka Poktoinskwes" remix
A track from the Polaris Prize-winning Indigenous musician's breakout album gets an electro rework.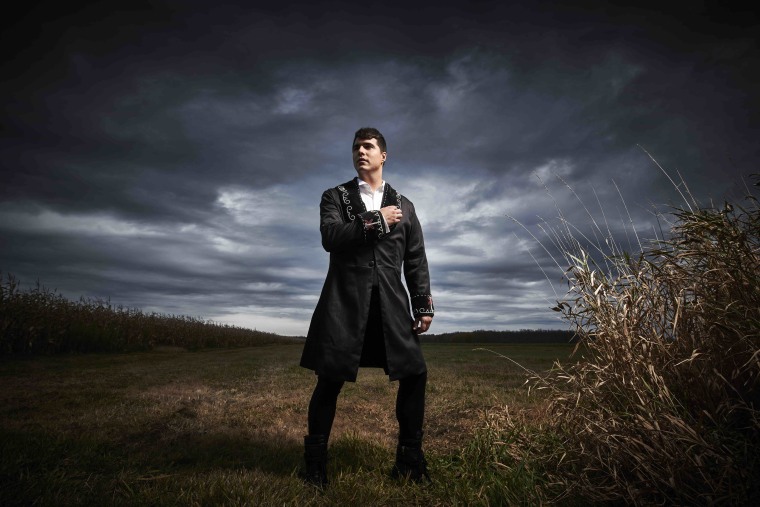 Last month, Jeremy Dutcher and his splendid album Wolastoqiyik Lintuwakonawais won the 2018 Polaris Music Prize, beating out acts like Daniel Caesar, Alvvays, and Weaves. On the project, the Toronto-based musician and member of the Tobique First Nation sings in the Wolastoqey language from music written over a century ago that was once banned from being performed in Canada.
Dutcher's music doesn't retreat from modern influences, which is why the remix of "Pomok Naka Poktoinskwes" by Casey MQ feels like a natural progression of the work he began with Wolastoqiyik Lintuwakonawais. In the new artist's hands, "Pomok" is transformed from a devastating, piano-driven march into an electronic number more knotty and dancefloor ready but no less urgent.
"I'm so honoured to collaborate with Casey MQ, who reimagines a sonic world surrounding this anthem to our water rights," Dutcher said in an email. "Listen to this track and Imagine a universe where our melodies and languages dominate dance floors of this land. Wake up to the beautiful indigenous realities all around. There are 48 entries in the Wolastoqey dictionary for the word Dance. This is my favourite: Mawekak [they come together dancing]." Listen to the "Pomok Naka Poktoinskwes" remix below.