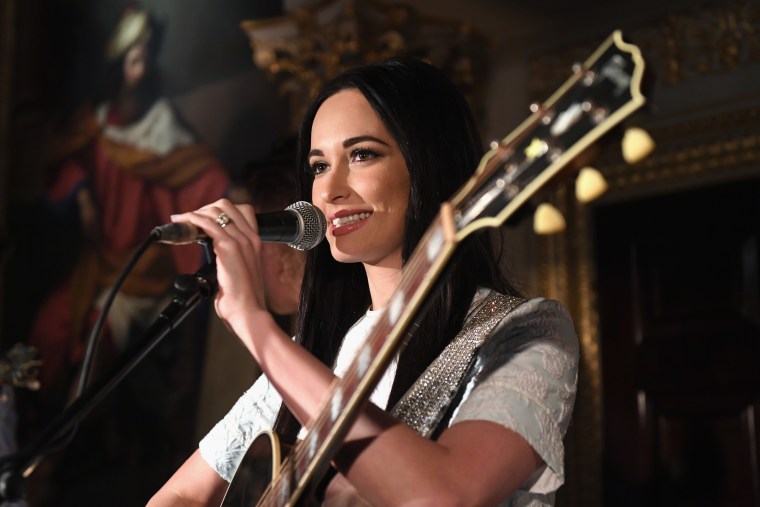 Kacey Musgraves stopped by Jimmy Kimmel Live! to perform songs from her acclaimed Golden Hour album on Tuesday night. The Texas-native opened the brief outdoor performance with a powerfully emotional rendition of "Love Is A Wild Thing," along with a full-band and a screen playing serene pastoral scenes in the background. Musgraves also played "Wonder Woman" off of the project.
In July, Musgraves announced her Oh, What a World tour — a three-month long trek set to kick off in 2019. The tour will kick off after the country singer concludes a series of shows in Europe this fall.
Check out both performances down below — and take a look at FADER's favorite songs from Golden Hour here.