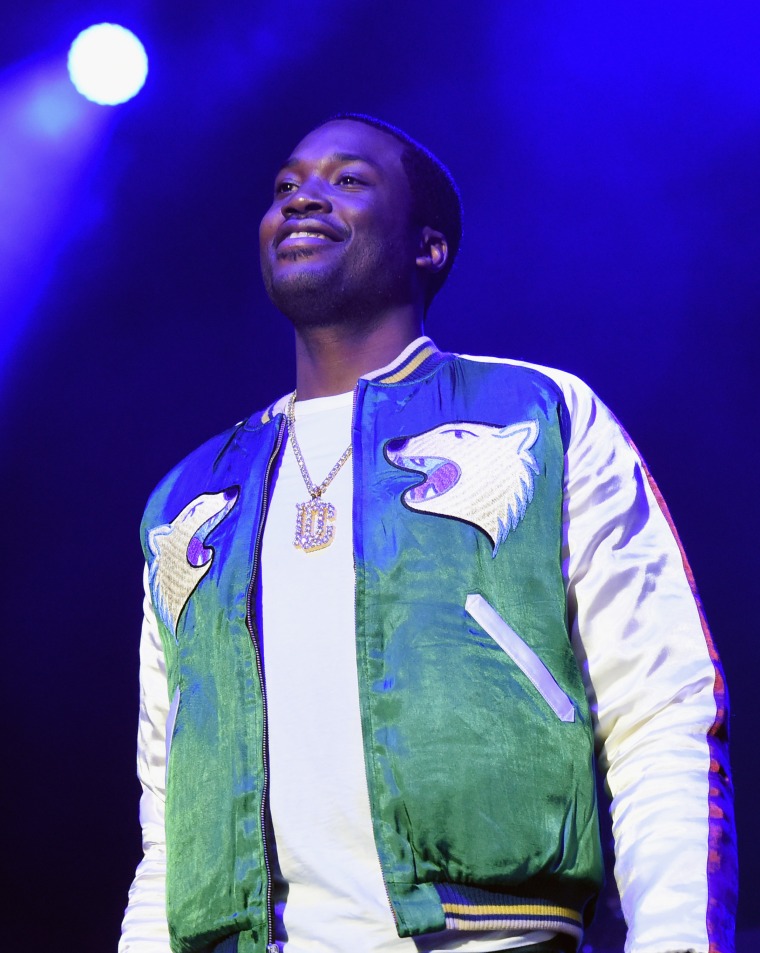 Meek Mill is set to co-star in his first studio feature, the film adaption of the 2013 documentary 12 O'Clock Boys about dirtbike riders in Baltimore. The Angel Manuel Soto-directed adaption will focus on Mouse, a young boy played by Jahi Winston who dreams of being a part of the Midnight Clique dirtbike pack, with Meek starring as the group's leader and something of a role model to Mouse.
The film, which counts Jada Pinkett Smith among its producers and with Moonlight's Barry Jenkins having penned the first draft of the script, is currently in production.
Thumbnail image via Rick Diamond/Getty Images.