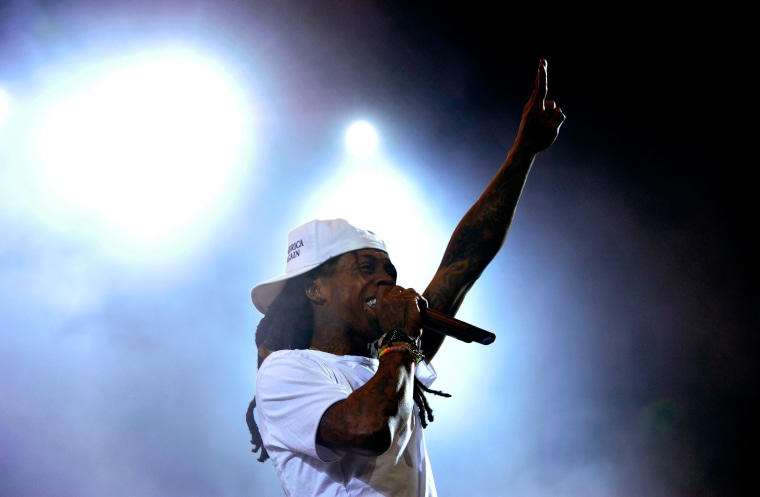 Lil Wayne's album Tha Carter V debuted at No. 1 on the Billboard 200 with 480,000 equivalent album units sold, a huge debut for an album that suffered from long delays and legal wrangling. It's also made chart history, as Billboard points out: two of Tha Carter V's songs, "Mona Lisa" featuring Kendrick Lamar and "Don't Cry" with XXXTentacion, debuted in the top five of the Billboard Hot 100. Lil Wayne's the first artist in history to achieve this feat.
"Mona Lisa" debuted at No. 2 while "Don't Cry" logged at No. 5. But those weren't the only appearances of songs from Tha Carter V on the Hot 100: 22 of the project's 23 tracks all made appearances on the chart, with two more songs in the top 10: "Uproar" (No. 7) and "Let It Fly" featuring Travis Scott (No. 10). Tha Carter V's titanic first week matches the record set by Drake with Scorpion for the most songs to debut on the Hot 100.
During a recent interview with Elliot Wilson, Lil Wayne claimed he "didn't know who XXXTentacion was" before the rapper was featured on Tha Carter V. Before he was shot and killed during a robbery in June, XXXTentacion was a massively popular rapper dogged by controversy over allegations that he had beat and imprisoned his pregnant girlfriend.