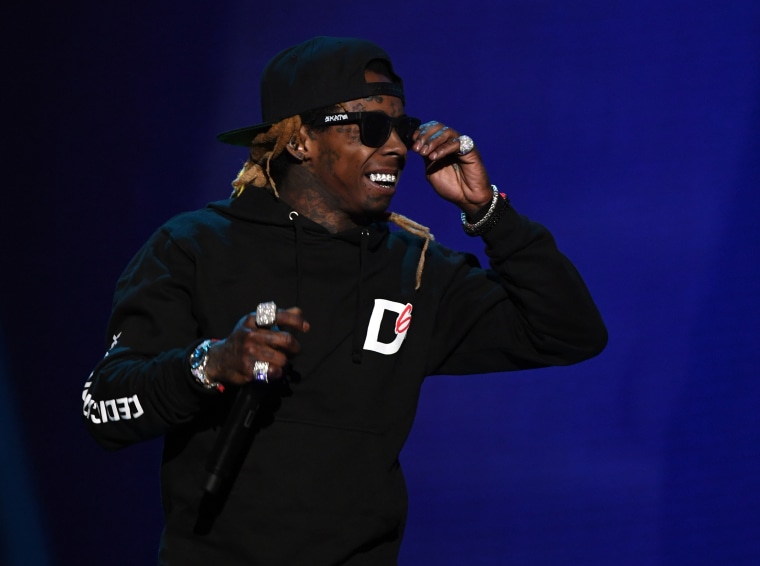 More news has surfaced about a stampede during Lil Wayne's performance at A3C festival in Atlanta over the weekend. In a statement to FADER on Tuesday, Mike Walbert, the Executive Director of the A3C Festival & Conference, explained that the stampede occurred after a Georgia state trooper withdrew a taser in order to break-up a fight in the crowd.
Walbert wrote that although the taser was not used, a red light omitting from the weapon drew crowd members to believe that the taser was a firearm. "The taser was not used, but upon seeing the taser, several members of the crowd yelled 'gun,' which caused a panic in the crowd and people started rushing away," the statement reads.
In his email Walbert explained at length the impact that the festival for Atlanta and wrote, "because media likes to sensationalize and categorize hip-hop culture, we imagine a story about a fight at a Lil Wayne concert in downtown Atlanta will draw regional and national attention. It's easy to write about. You can cut and paste a headline and video from a cellphone. It also fits a larger narrative that national media portrays day in and day out about hip-hop culture. It's sad. But it's not the story that came out of A3C this past week."
Read the statement down below.
A week before A3C was set to kick off, Lil Wayne dropped Tha Carter V and we were honored to host his first live performance after the album dropped. We understood the significance of the moment. It was to be a special night for hip-hop, Atlanta, our team, Lil Wayne and everyone in attendance.
Unfortunately, less than 10 minutes into Lil Wayne's set two individuals started to fight each other. We have spent the hours between the incident and now assessing the situation, collecting information and ensuring we respond with an accurate account as to what happened to the best of our ability.
Several people in the crowd attempted to break up the fight, including a Georgia state trooper who was on-duty providing security. In trying to break up the fight, we understand that the trooper withdrew his Taser, which reportedly omitted a red light. The Taser was not used, but upon seeing the Taser, several members of the crowd yelled "gun," which caused a panic in the crowd and people started rushing away.
Unable to tell exactly what was going on, many people assumed the worst and there became a rapid dash to clear the grounds. We continue to check on the safety and well-being of our community, friends and family. We have always made safety a top priority, and are thankful that there are no reports of serious injuries.
We'll continue to work through the emotional and practical aftermath of last night's unfortunate events, but are determined not to let this incident define the truly amazing week of events.