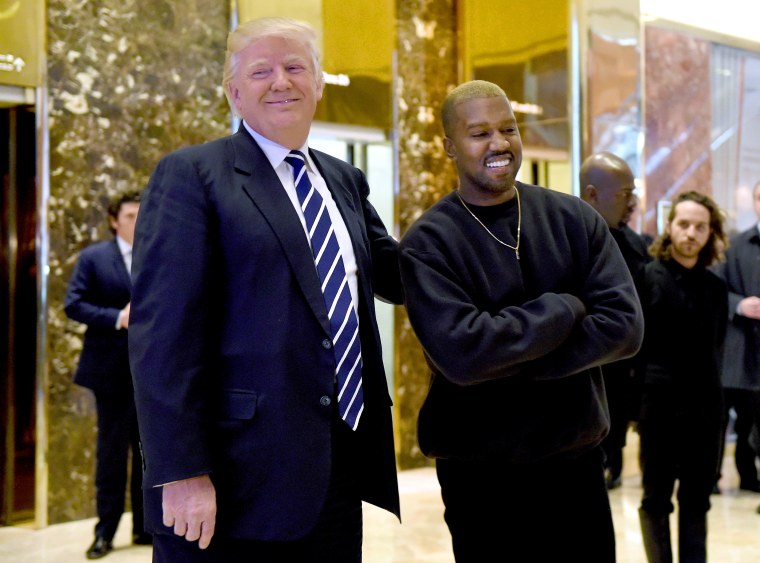 Kanye West will visit the White House on Thursday, October 11, according to the New York Times. He is expected to meet with Jared Kushner before having lunch with Donald Trump. It is reported that West is keen to discuss "the availability of job opportunities for former convicts" and "how to increase the number of manufacturing jobs in the Chicago area."
A representative for West confirmed the meeting to the Times. It comes off the back of the rapper's recent appearance on Saturday Night Live, where he wore a MAGA hat and delivered an impassioned defence of Trump to the audience after filming ended.
In May Kim Kardashian visited Trump at the White House to speak with Trump about the pardoning of 62-year-old Alice Johnson, who at the time was serving a life sentence for a first time drug offense. Johnson's sentence was subsequently commuted by the president. Kardashian returned to Washington in September to discuss prison reform.