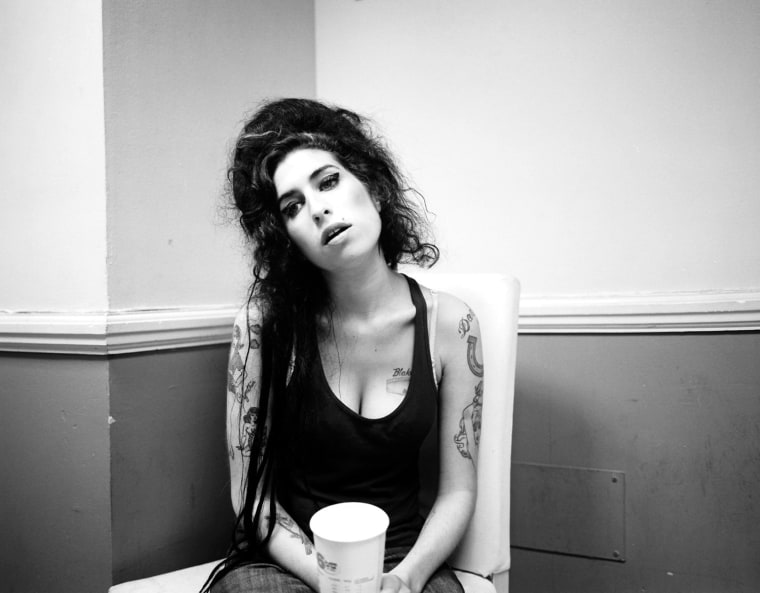 Keeping up with the Amy Winehouse movies can be a little confusing. In 2015 there was Amy, Asif Kappadia's stark and uncompromising documentary which lifted the lid on the story behind Winehouse's rise and untimely death. Next month, meanwhile, will see the release of Back To Black, a more traditional behind the music-style film about her 2006 classic. Get ready to add another title to that list as an official biopic is also in the works.
According to Amy's dad, Mitch Winehouse, production on the movie will begin in 2019 with casting for the lead role currently underway. "What we want is somebody to portray Amy in the way that she was… the funny, brilliant, charming and horrible person that she was. I wouldn't mind betting it would be an unknown, young, English – London, Cockney – actress who looks a bit like Amy," Winehouse told U.K. newspaper The Sun.
Alison Owen is reportedly set to direct the movie, which will be written by Kinky Boots writer Geoff Deane. "There's no point really me making the film because I'm her dad," Winehouse added. "But to get the right people to do it, that's very important, and we will."
News of the biopic follows the recent revelation that an Amy Winehouse hologram tour is expected to take place next year.