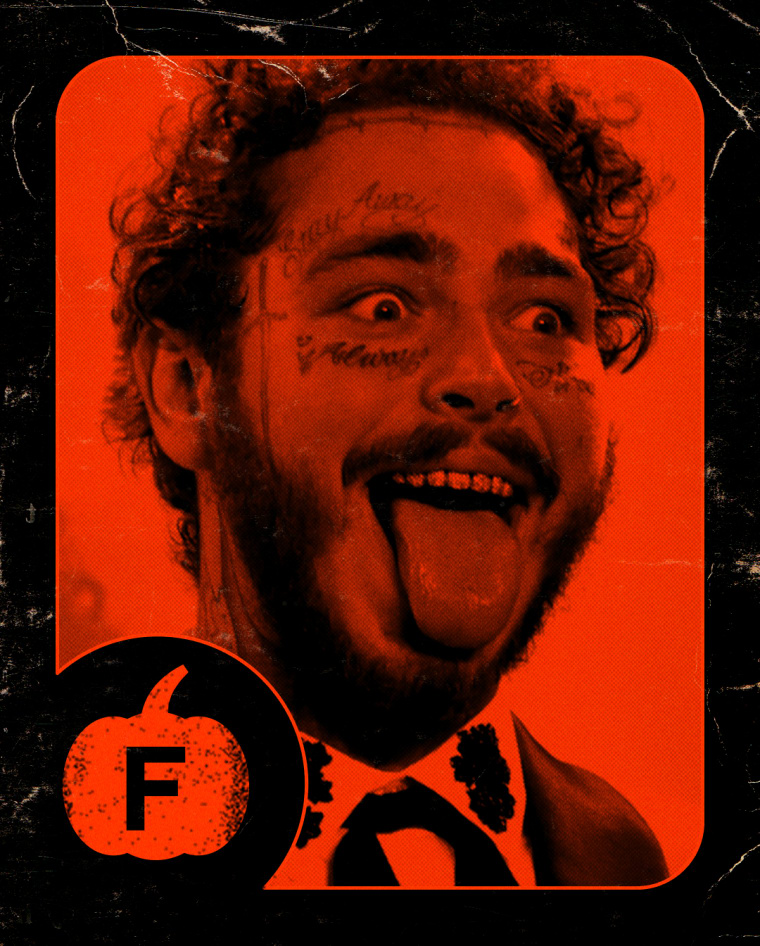 He really only went into the room because he was with an expert. That's what Post Malone might say now, in regret. The expert was Zak Bagans, host of the TV show Ghost Adventures who also runs the Haunted Museum in downtown Las Vegas, where they were visiting together that fateful day in June.
The room held the Dybbuk Box, widely considered the world's most haunted object. It's a wine cabinet haunted by a Dybbuk, the yiddish word for malicious spirit, and first became famous in 2012 when the furniture refinisher/writer Kevin Mannis put it up for sale on eBay. In his description, he wrote that he bought the box at an estate sale in 2001 from the granddaughter of a Holocaust survivor, who first bought it in Spain after she had finally escaped Nazi-occupied Poland. It had never been opened before, though, because it was haunted by a Dybbuk.
Mannis had no such fear. Upon opening the box he found:
-Two 1920s pennies
- A lock of blond hair bound with a cord
- A lock of black/brown hair bound with a cord
- A small statue engraved with the hebrew word "shalom"
- A small golden wine goblet
- One dried rose bud
- A single candle holder with octopus-shaped legs

The same year the box went up on eBay, The Possession, a horror movie based on its haunted tales came out. Mannis sold it and it passed through a few brave hands, before the last person to purchase it thought better of putting it back on eBay. He consulted with rabbis on how to seal it for good. He'd had enough. Here's a list of things its previous owners, who had yet to seal the box, experienced:
- A series of the horrific, recurring nightmares involving an old hag.
- A stroke
- Smells of cat urine
- Smells of jasmine flowers
- Hair falling out
- Light bulbs burning out
- Hives
- Coughing up blood
- Head-to-toe welts

Once it was sealed, the last owner gifted it to Bagans for his museum.
And that's where Post Malone comes in. He was at the museum when Bagans decided to take the plexiglass cover from around the box and touch it for the very first time. While Bagans was touching the box itself, Post grabbed his shoulder. Enough, apparently, to transfer the curse.