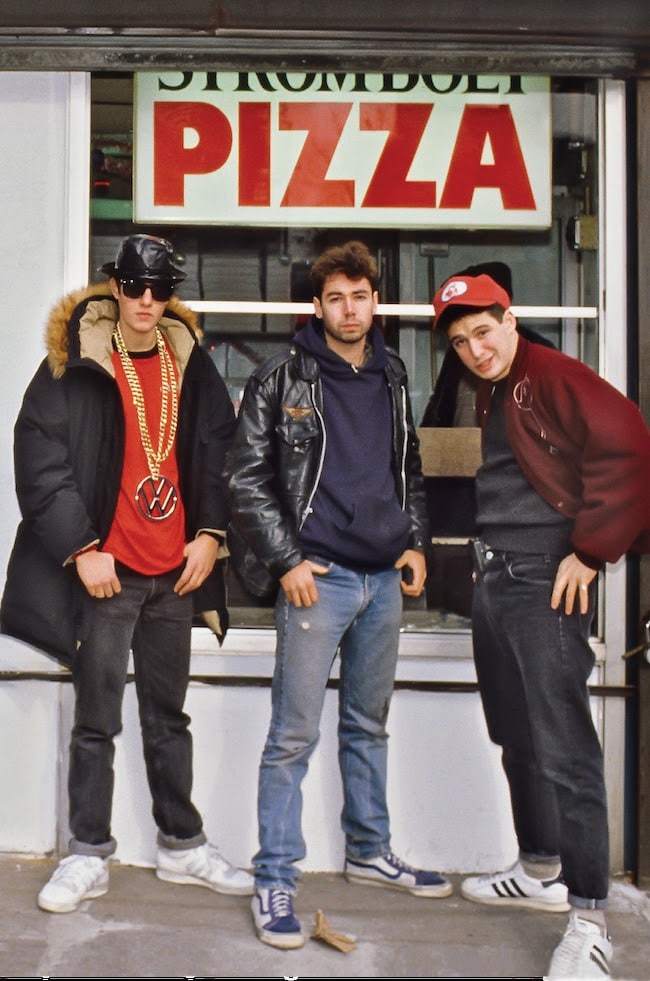 Later this month Beastie Boys will distill the story of their career into an epic 600-page book. The aptly titled Beastie Boys Book is due on October 30 and, if you don't fancy sitting down to read such a huge title, there will also be an audiobook version available to download on the same day.
Mike D and Adrock have enlisted a few of their most famous friends to help narrate the book, with Chuck D, Snoop Dogg, Nas, Kim Gordon, Jarvis Cocker, Elvis Costello, LL Cool J, Talib Kweli, and Bette Midler all listed among the contributors alongside the Beastie Boys themselves.
In addition to musicians, the 40-strong list of narrators includes names from Hollywood including Spike Jonze, Amy Poehler, Maya Rudolph, Steve Buscemi, Bobby Cannavale, Chloë Sevigny, Ben Stiller, Wanda Sykes, and John C. Reilly also involved. See the full list of names below.
In celebration of the book's release, Beastie Boys will embark on the eight-date, four-city book tour from October 29. The New York, LA, San Francisco, and London dates will feature readings, conversations between Mike D, Adrock, and a special guest moderator, plus Q&A sessions.
Beastie Boys Book narrators:
Steve Buscemi
Tim Meadows
Ada Calhoun
Bette Midler
Bobby Cannavale
Mix Master Mike
Exene Cervenka
Nas
Roy Choi
Yoshimi O
Jarvis Cocker
Rosie Perez
Elvis Costello
Amy Poehler
Chuck D
Kelly Reichardt
Nadia Dajani
John C. Reilly
Snoop Dogg
Ian Rogers
Will Ferrell
Maya Rudolph
Crosby Fitzgerald
Rev Run
Randy Gardner
Luc Sante
Kim Gordon
Kate Schellenbach
Josh Hamilton
MC Serch
LL Cool J
Chloë Sevigny
Spike Jonze
Jon Stewart
Pat Kiernan
Ben Stiller
Talib Kweli
Wanda Sykes
Dave Macklovitch
Jeff Tweedy
Rachel Maddow
Philippe Zdar
Michael Diamond
Adam Horovitz