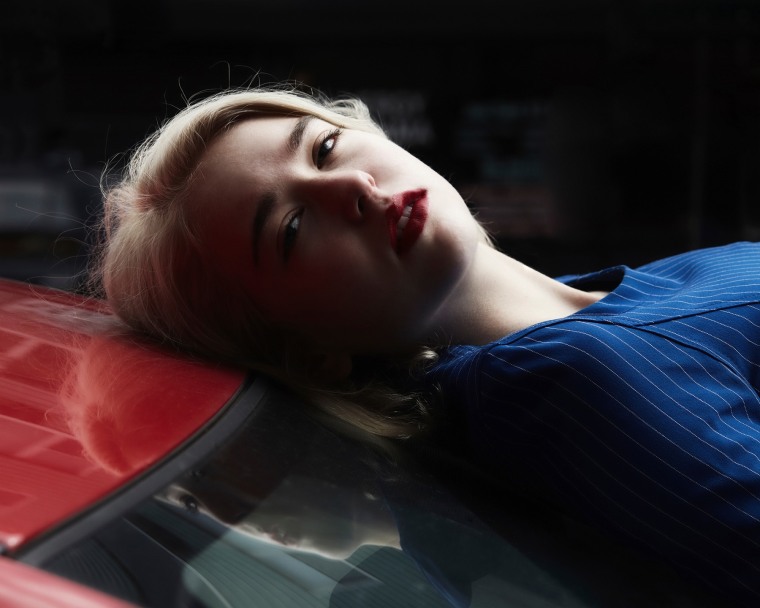 Every month The FADER is bringing you the 20 best rock songs in the world. Subscribe to the updating playlist on Apple Music and Spotify now.

Sasami, "Not The Time"
L.A.'s Sasami steps up to the plate with a glistening, Stereolab-esque song about a doomed relationship. Dive headlong into misery with this one.

Girlpool, "Lucy's"
Cleo Tucker's powerful vocals add a moving layer of depth to the swirling shoegaze of the FADER cover stars' latest release.

Wooing, "Could Have Been" - The 20 best rock songs right now
"I went to the moon, I saw your head up in the clouds, What could I do?" is such a great opening line from this swoon-worthy NYC trio.

Body Type, "Ludlow (Do You Believe In Karma?)"
If I die let me come back as a member of an Australian band capable of writing as many catchy bops as Body Type.
Sharon Van Etten, "Comeback Kid"
Naming your comeback single "Comeback Kid" is a bold move, and the world is better off with a fired up Sharon Van Etten in it.

Snail Mail, "The 2nd Most Beautiful Girl In The World"
Trust Lindsey Jordan to dive into the K Records archives and cover a song by Courtney Love (the early '90s band, not the grunge icon herself).
Cloud Nothings, "So Right So Clean"
I worry daily about the long-term health of Dylan Baldi's shredded vocal chords but this song, and Cloud Nothings whole new album, rips.

Shogun and the Sheets, "Hold On Kid"
Australian band Royal Headache split up just as they appeared to be making a breakthrough, so rejoice in the news that frontman Shogun is back with a new band, The Sheets. "Hold On Kid" is a raucous introduction to a band with a lot to prove.

Kurt Vile, "Bassackwards"
Konradsen, "Never Say A"
Big old melodies are matched by melancholy horns on this bittersweet new song from the Oslo duo.

Julia Jacklin, "Body"
A maudlin song about your shitty boyfriend being arrested on a plane for smoking in the toilets. What's not to love?

Lala Lala, "Scary Movie"
Lala Lala's new album The Lamb is filled with beautifully sad songs it's impossible not to fall for.

Young Jesus, "Gulf"
"Gulf" will appeal to fans of Built To Spill and/or people looking to fill 20 whole minutes with glacial emo music.

Sir Babygirl, "Flirting With Her"
"Flirting with her is like butterflies screaming" is a demonic way to open a song and one I back 100%.

Connan Mockasin, "Charlotte's Thong"
Long live Connan Mockasin and his surreal lounge music. "Charlotte's Thong" is a highlight from his occasionally brilliant new album Jassbusters.

Tiny Ruins, "Olympic Girls"
New Zealand's Hollie Fullbrook puts everything out there on this sparse and haunting folk song, taken from her 2019 album of the same name.

Ty Segall, "Class War"
The ever-prolific Ty Segall released two albums in October, taking him up to five in total for the year. "Class War," a cover of The Dils original, is proof of why Segall heads never tire of him flooding them with new music.

Stephen Steinbrink f. Jay Som, "Mom"
Steinbrink's "Mom" is a gentle sigh of a song written and recorded in the wake of the Ghost Ship fire that killed 36 people in 2016. Melina Duterte of Jay Som provides back-up on a track that begs for repeat plays.

Yellow Days, "How Can I Love You?"
Soulful young Brit Yellow Days gets caught in his feelings on a squelchy and cute song about obsessive love.

Nardeydey, "Speedial"
London's Nardeydey has played guitar for Anderson .Paak and Little Simz. On her debut solo single, she melds dub with post-punk in an explosion of alt-pop sound of melody.