I freaking love when EYEDRESS shrieks, especially on his song "No Fun." I don't wanna do drugs anymore / I'm too fucked up! / aAH!, he kind-of scream sings in the beginning of the song and video. Spanning just a minute, the video stars EYEDRESS, face fully bleeding as he drinks a soda, skates, talks on the phone, and generally fucks around outside, ending with him appearing dead, arms across his body as he slides across the screen laying atop his board. The video's wild and so rad, shot on what looks like VHS, and feels as fed-up as he sounds.
"'No Fun' is about being sick of where you're from," Eyedress shared of the clip. "For the video I burnt my face off and went skating near the docks in the oldest part of Manila with my homies Julius Valledor and Joaquin Dimayuga."
Today, the Manila-based Filipino artist is premiering the video for "No Fun," alongside the announcement of his album Sensitive G, out November 16 on Lex Records, and his first US headlining tour. Watch the clip above, and check out his album art, tracklist and tour dates below.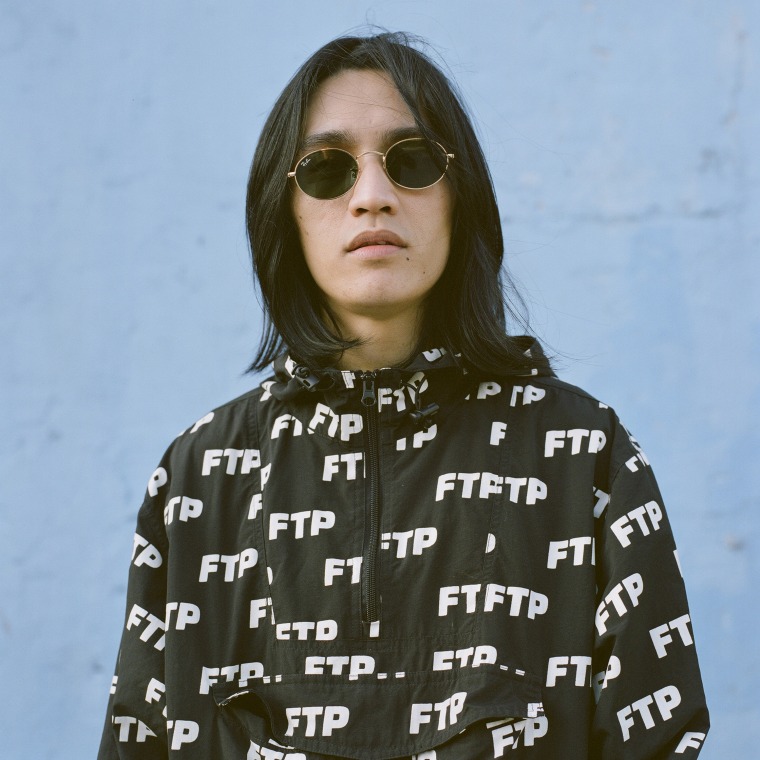 Sensitive G tracklist:
1. Ancient Love
2. Alone Time
3. Toxic Masculinity
4. Cocaine Sunday
5. Cure For Cancer
6. Xenophobic
7. No Love In The City
8. No Fun
9. Be A Better Friend
10. Stay Calm
11. Window Eyes (feat. Fazerdaze)
12. White Girl
13. Suntory Times
14. Sleeping On The Couch
15. Baby Girl
16. Young Old Man
17. My Child Old Soul
18. PTSD
19. Sensitive G
20. Nice Girl From A Nice Part Of Town
US tour dates:
1/27 - San Francisco, CA @ Rickshaw Stop
11/29 - San Diego, CA @ Soda Bar
11/30 - Los Angeles, CA @ Union
12/2 - Tucson, AZ @ Club Congress
12/4 - Dallas, TX @ Ruins
12/5 - Austin, TX @ Barracuda
12/6- Houston, TX @ Satellite
12/8 - Atlanta, GA @ Drunken Unicorn
12/10 - Norfolk, VA @ Charlie's American Café
12/11 - Washington, DC @ U Street Music Hall
12/12 - Brooklyn, NY @ Baby's All Right
12/14 - Toronto, ON @ Adelaide Hall
12/15 - Chicago, IL @ Schubas
12/16 - Minneapolis, MN @ Loring
12/18 - Denver, CO @ Larimer Lounge