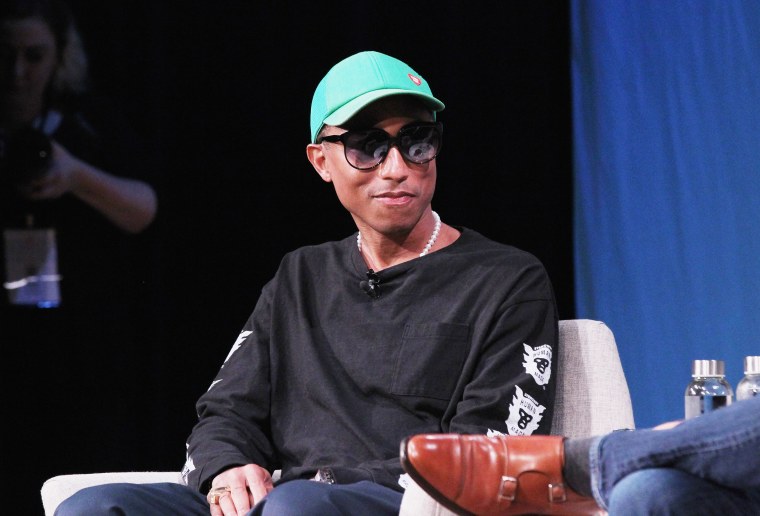 Last Saturday, October 27, a gunman attacked Tree of Life Synagogue in Pittsburgh, killing eleven and casting a mournful shadow across the nation. A couple states over, in Indiana and Illinois, Donald Trump took the stage at two different rallies where he reportedly played "Happy" by Pharrell Williams. Now, The Hollywood Reporter confirms that Williams has responded condemning his use of the song in a cease and desist letter addressed to the president.
"On the day of the mass murder of 11 human beings at the hands of a deranged 'nationalist,' you played his song 'Happy' to a crowd at a political event in Indiana," writes his attorney, Howard King. "There was nothing 'happy' about the tragedy inflicted upon our country on Saturday and no permission was granted for your use of this song for this purpose."
Williams joins a long list of artists who have protest Trump using their music at his rallies without the artists' consent, including Adele, The Rolling Stones, Elton John, R.E.M., and most recently, Steven Tyler.