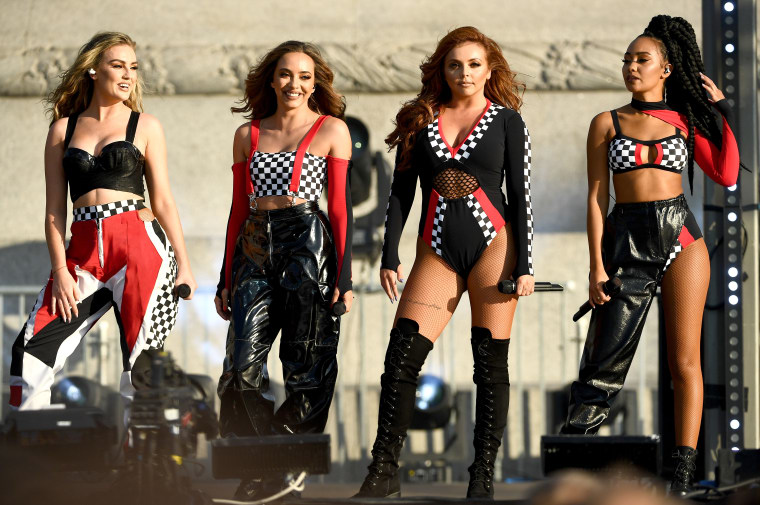 Little Mix have cleared the air regarding whether they approached Cardi B or Nicki Minaj first for their latest record "Woman Like Me," Billboard points out. In a statement published on Twitter on Monday, the group shared that while their label reached out to both Nicki and Cardi, they reached out to Nicki first, saying that working with her has been a dream of the band.
"We love and respect both Nicki and Cardi B," the band said. "Both were approached by our label to work with us on "Woman Like Me," Nicki then Cardi. We went with Nicki because like we've said over and over for years, it's been a dream of ours to work with her since the beginning. We have nothing but love and positivity for both Nicki and Cardi."
Mix also posted on Instagram to reiterate their statements about wanting Nicki, saying, "Sorry Cardi hun but this is the T. We've always wanted the queen."
The rumors stem from Cardi's Monday night Instagram video address, which came in response to harsh words from Nicki during the tenth Queen Radio episode. Cardi said that she had turned the record down before it ultimately landed with Minaj.
"That 'Woman Like Me' record? Yeah, I had to decline it because I'm doing a lot of pop records, so I can't, you know, over-exaggerate myself. But that came to me first, and then they give it to you," The BX rapper said.
Check the posts below.