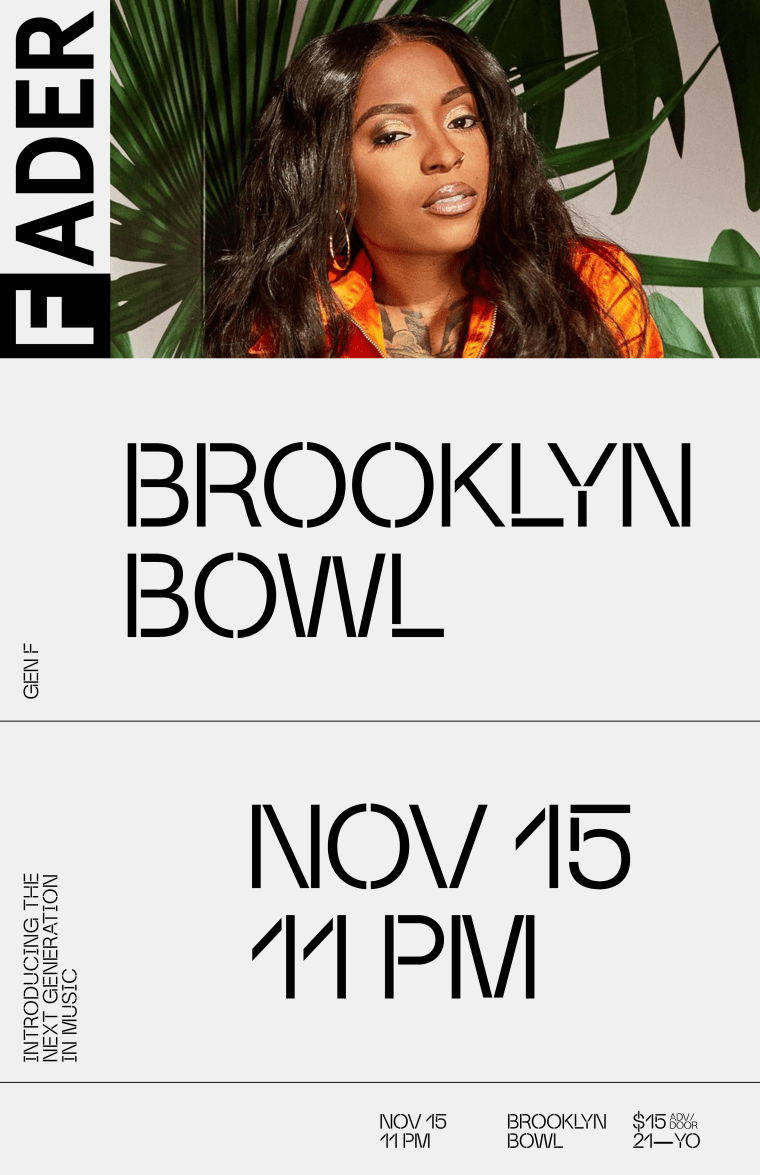 The FADER, in partnership with Brooklyn Bowl, is excited to announce GEN F, a series of late-night shows celebrating emerging artists. Kicked off by the Bronx's own breakthrough rapper HoodCelebrityy, the genre-fluid series will be held at the genre-defying Brooklyn Bowl venue.

The FADER's longstanding GEN F series profiles up-and-coming artists that need to be on your radar now. We're bringing the famed article series to life in a physical space that will be the go-to spot for discovering new music, and serve as a platform for GEN F artists to elevate their reach.

HoodCelebrityy became an overnight sensation when her longtime friend Cardi B reposted one of her off-the-cuff freestyle videos. With the momentum from the growing popularity of dancehall and her latest singles "Walking Trophy" and "Inna Real Life," she clearly embodies the spirit of GEN F, and will feature in the upcoming print winter issue.

If you want to kick off your weekend with a dope party, save the date for Thursday, November 15th. Tickets are $15, make sure to grab yours through TicketFly. Doors are at 11 pm, DJ starts at 11:30, and HoodCelebrityy goes on at midnight. You don't want to miss this.