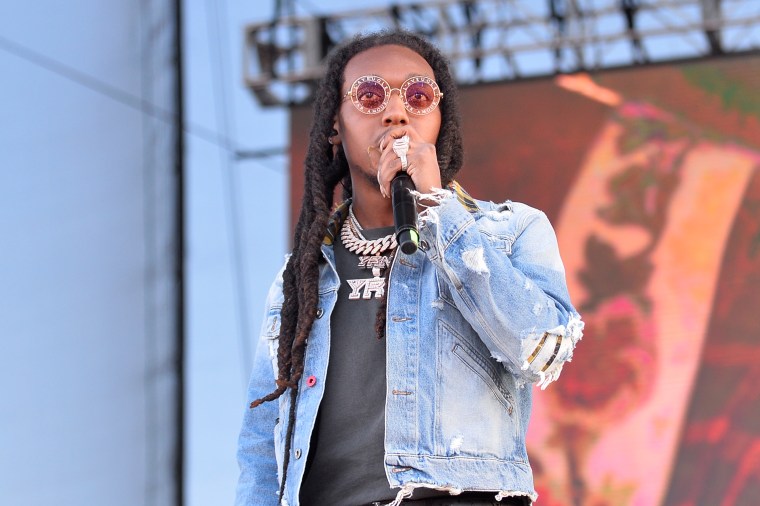 To coincide with the release of his debut solo album The Last Rocket, Takeoff dropped a short collection of album merch on Friday. the pieces are available now via the Migos official site. All items play off of the album's rocket inspired theme, including a NASA logo-inspired "Takeoff" long sleeve, a cute-ass "Mama" beanie, and black and white hoodies with The Last Rocket art. Also available are CD's and vinyls of the album. The tees are on sale for $30, long sleeves will go for $40, "Mama" beanies are $35, and hoodies will run you about $80.
The Last Rocket is available to stream now. Last week, Takeoff teased the album with the project's lead single "The Last Memory."
Check out pieces below, and shop the merch here.