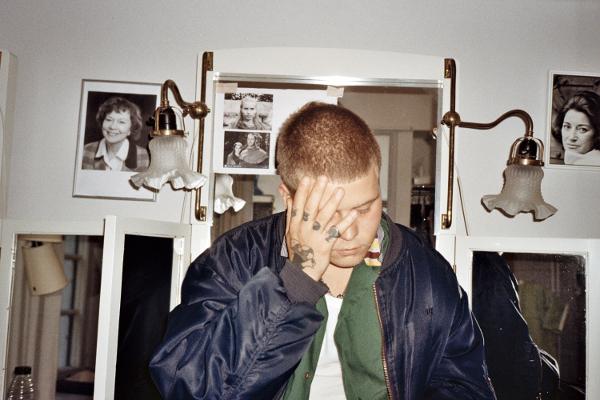 Yung Lean's 2017 album Stranger has a song on it unlike any the young Swedish rapper had released up to that point. "Agony," over spare piano, was the most confessional track on his most personal album. Written in isolation after a drug overdose and time in a psychiatric unit, as described in a 2016 FADER profile, "Agony" featured the memorable, self-critical line "Can't write a song, only do hooks."
It was a fair challenge to himself: the heavy lifting in Lean songs has often been done by his core team of producers, who can make even his least adventurous verses sound inventive. But the lyrics on "Agony," describing nightmares and self-doubt, as well as the song's simple instrumentation and children's choir on backing vocals, suggested new directions for a rapper whose place in the genre had once prompted great debate.
"You put out three rap albums, then you can do whatever you like," Lean told me in 2016. Since then, he's released music as the rock band Död Mark and as jonatan leandoer127, a sort of post-punk alias. Yet the Yung Lean project is as strong as ever. "Like Me," a recent collaboration with the Maryland rapper Lil Dude, and this summer's "Crash Bandicoot" are noteworthy highlights precisely because, with production from L.A.'s Foster and others, they're adept rap songs with far more straight-up beats than Lean has usually selected.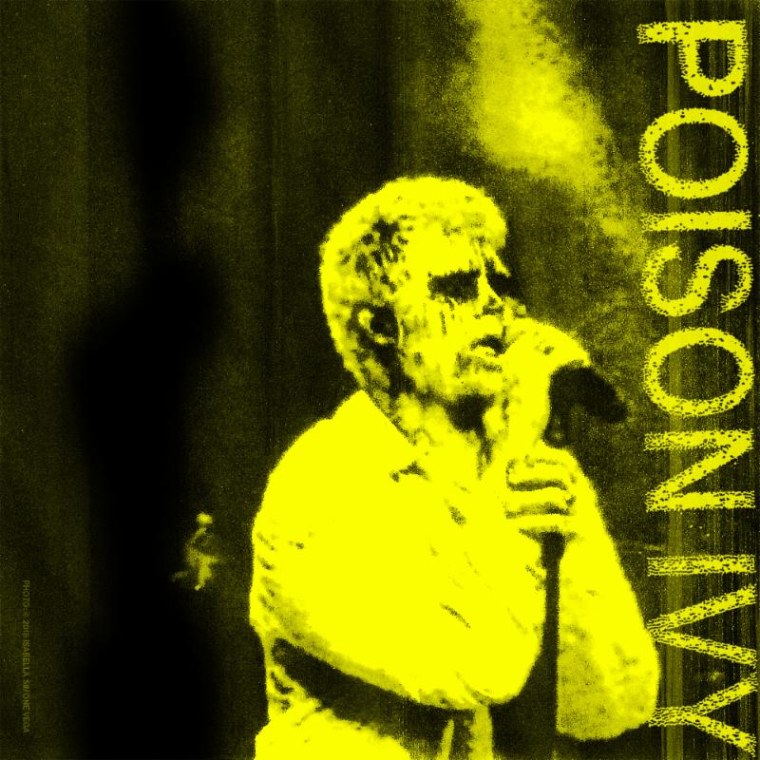 Today, at age 22, Lean released Poison Ivy, a new full-length produced entirely by longtime collaborator White Armor. The unique vocal effect — simultaneously gravelly and hollowed-out — that Lean began using last year helps make this more menacing and world-weary than his earlier work. "Happy Feet," the lead single and probably the strongest song overall, has an off-kilter propulsion that's rare in other artists: "Happy Feet" is like "Metallic Intuition" meets "Miami Ultras," but less manic, which seems healthy. "Friday the 13th" and "Ropeman" continue in this style, effective and fully Lean's own.
Less effective, for me, is "French Hotel," a disorientingly claustrophobic track that feels like a rejection of the pristine-pop of last album's "Red Bottom Sky." The widest open spaces are on "Sauron," which starts off as the project's most experimental track, with slow minimalism and grim imagery evoking "Agony," before the lyrics swing back to vintage debauchery: "We the type of boys to change the game and go broke / I don't give a fuck, she ride me till my bone broke."
Releasing music under other names means that Lean has given himself freer reign to be creative in new ways; he has the outlets, so it'd be unnecessary for him to condense his many potentials into a single project. The downside, though, is that certain aspects of emotional sensitivity that he's shown himself to be capable of — like on this summer's almost Beatles-like (or Alex G-like, or Pure X-like) leandoer127 song "Vampire Blues" — won't exist in especially close proximity to his most aggressive music. Poison Ivy is cohesive but perhaps, as a single work, too cohesive. (At just 23 minutes, it's also half the length of past releases.)
The closest he comes to an ÜberLean, expressing everything at once, is on "Bender++Girlfriend," the excellent final track and the only one on which he really sings. It's essentially two songs; the first, more rappy one fades into a wash of synths until Lean calmly repeats, "She fell asleep on my arm." You can imagine the song as a scene, Lean in the studio listening back to himself until everyone is at peace. It's a nice reality check: here is one thing, and here can be other things too.