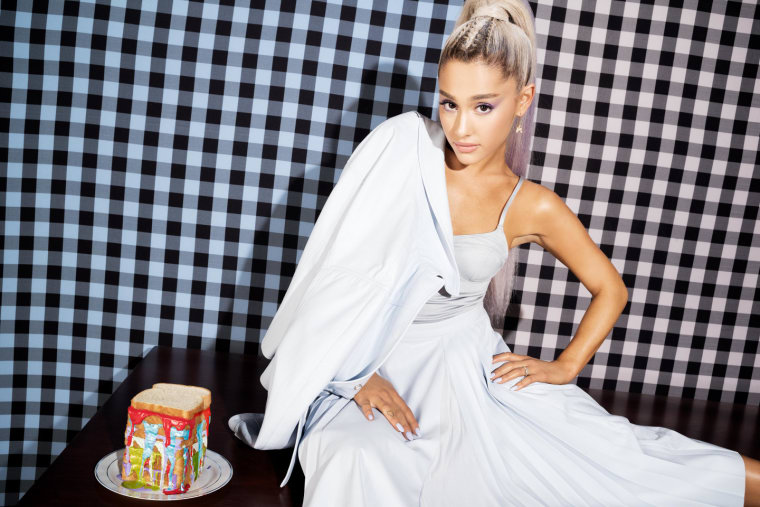 After spending the day teasing the details of her upcoming fifth album, it seems that Ariana Grande is gearing up to drop a brand-new song tonight.
According to TMZ, the singer is planning to release her new track, "Thank u, next," at 11 p.m. EST — right before tonight's episode of Saturday Night Live. The report notes that Grande has decided to drop the track before the episode after reports circulated that her ex-fiancé, Pete Davidson, would be doing a skit on the show about their former relationship (Grande subtweeted Davidson about it on Twitter, but subsequently deleted the tweets). It was later reported that the alleged skit was ultimately cut.

Grande, who announced that her upcoming album would also be titled Thank u, next, on Twitter this morning, shared details about the track by stating that it's about empowerment. She also shared lyrics from the new track on Twitter, which you can read below.
TMZ also notes that the song will mention Davidson, as well as her late boyfriend Mac Miller, but won't be a "diss track."
Representatives for Ariana Grande were not immediately available for comment.