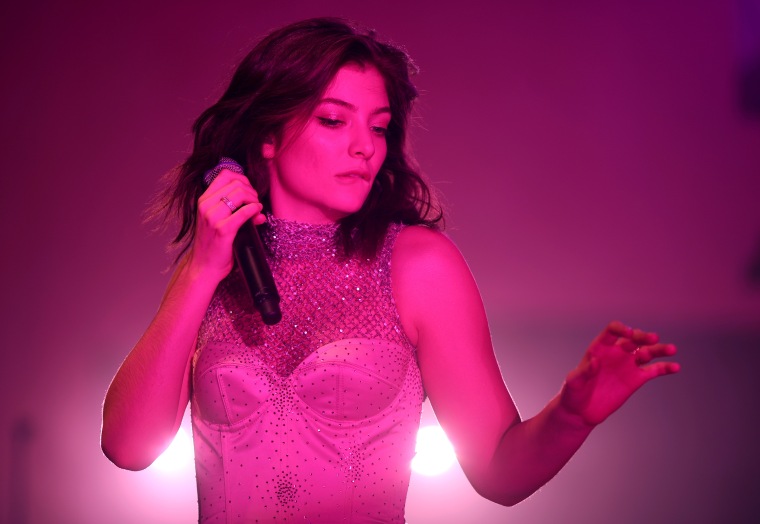 Kanye West and Kid Cudi's project Kids See Ghosts made its live debut over the weekend at Camp Flog Gnaw. The show included a clear, floating rectangular box containing both artists as they performed, and on Monday, Lorde drew comparisons between the design and her stage setup from previous shows in March and at Coachella 2017.
Lorde made the accusation on Instagram Stories – view them here or check out screenshots below. In her final slide, she wrote "I'm proud of the work I do and it's flattering when other artists are inspired by it, to the extent that they choose to try it on for themselves. But don't steal — not from women or anyone else — not in 2018 or ever."
As Reddit points out, West and Lorde share a stage designer. Devlin co-designed Kanye West's Yeezus and Glow In The Dark tours, as well as Lorde's Coachella performance (Lorde shared a screencap of Devlin's Instagram in her Stories). It is unclear if Devlin designed the Kids See Ghosts show as well.