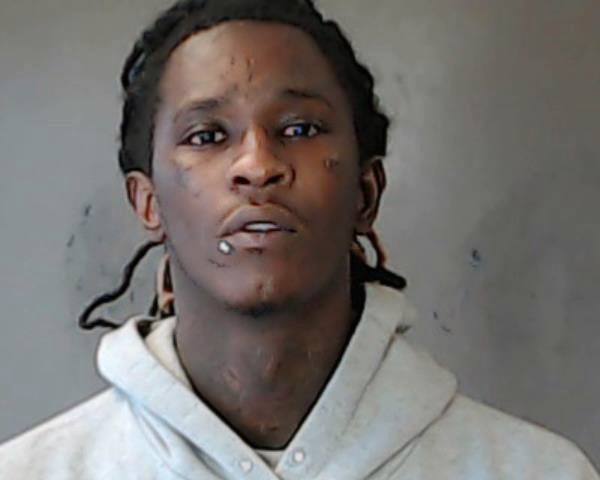 Young Thug was released from jail on Wednesday, according to a local news report in 11Alive News. The rapper was taken into custody on November 8 after a failing a drug test, a violation of his probation in a felony drug case.
Superior Court Judge Gregory Adams allowed Thug's release while ordering the rapper to undergo drug testing twice a week, attend substance abuse counselling, and to check in with his probation officer.
The rapper apologized to the court and his probation officer in a statement to the court shortly before his release. "I just want to go home with my family and do right," he said. Thug's lawyer claimed the rapper did not eat or drink anything for 48 hours "as a way of punishing himself."
Representatives for Young Thug were not immediately available for comment. In September, Young Thug was charged with eight gun and drug felonies stemming from a 2017 arrest in Georgia.