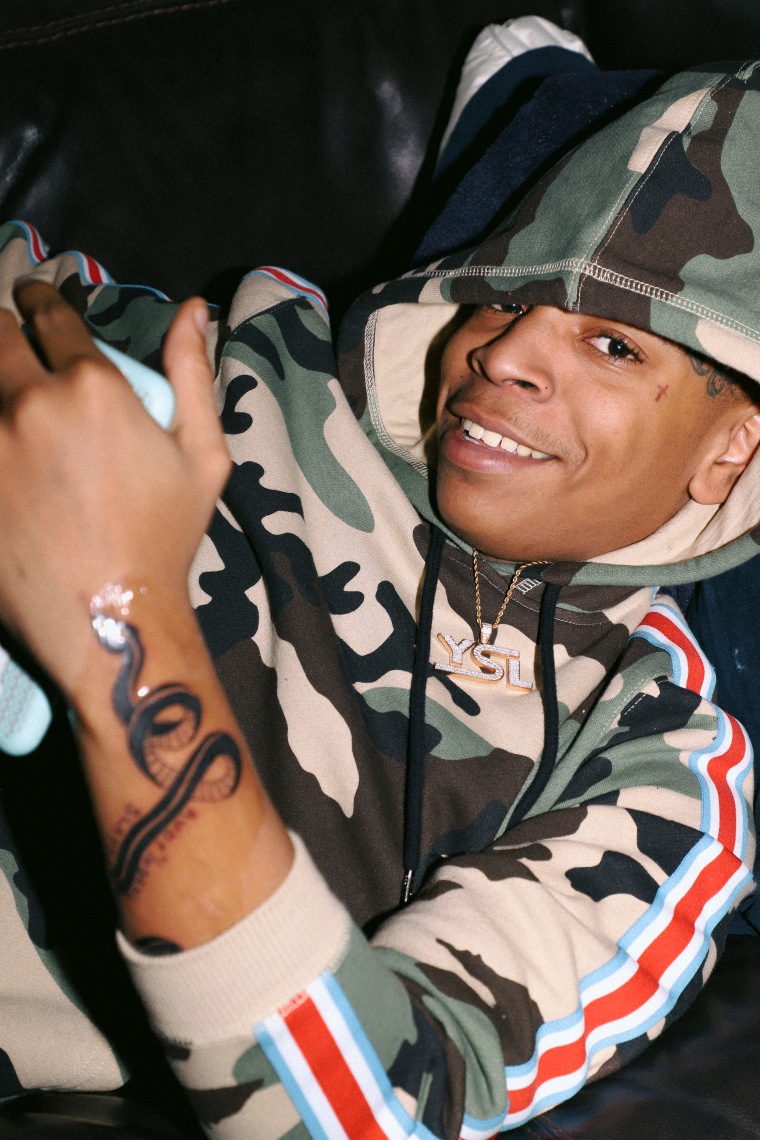 When I spoke to Lil Gotit over the phone, he was just leaving Atlanta's south side on the way to his older brother Lil Keed's house in Buckhead. With buzzing tapes and singles, the two siblings have cemented their place as Atlanta's next rising rap stars primed to have the sort of come up in 2019 that Gunna and Lil Baby had this year. Gotit has been recording at a rapid pace, but he wasn't going over to Keed's house to make music. "I'm gonna beat his ass on UFC," he says. "He's been talking all that shit."
True to his name, and the rap that has proliferated in Atlanta over the past decade, Gotit is flashy and uninhibited on his songs. Like his mentor Young Thug, his delivery is constantly affected and rapidly shifts from melody to piercing bar. Hood Baby, the first project he's released since signing to Alamo Records, is the perfect showcase: Over 18 tracks, Gotit carries songs like "Loco" and "Big Bertha" on his own and stands up next to Gunna, HoodRich Pablo Juan, Keed, and more on other offerings. Atlanta has been the center of the rap universe for a minute now but, as other regions continue to expand on its prevailing influence, Gotit is making a compelling case for why eyes and ears should stay focused on the city.
How did you get your name?
Gotit is just my artist name. I'm the Hood Baby. I'm in the hood every day and I'm the baby. Everybody treat me like the baby.
Were you always hanging around older people?
Always. I've always been around older folks. I don't like hanging around folks my age. They be on lil boy, lil kid shit. Grown people will let your ass know. Brainwise, I'm too advanced.
Do you remember your first time recording?
Yeah, it was me and [Lil] Keed. We made a song called "Trap Bunkin." That was the first song I made. Keed my blood brother. We got the same mama, same daddy.
Who started rapping first?
I started rapping, then he started rapping. We both were making shit at the house.
Are y'all competitive with each other?
We're fake competitive. Sometimes we talk about who's better or whatever but we be playing though. It just makes us go harder.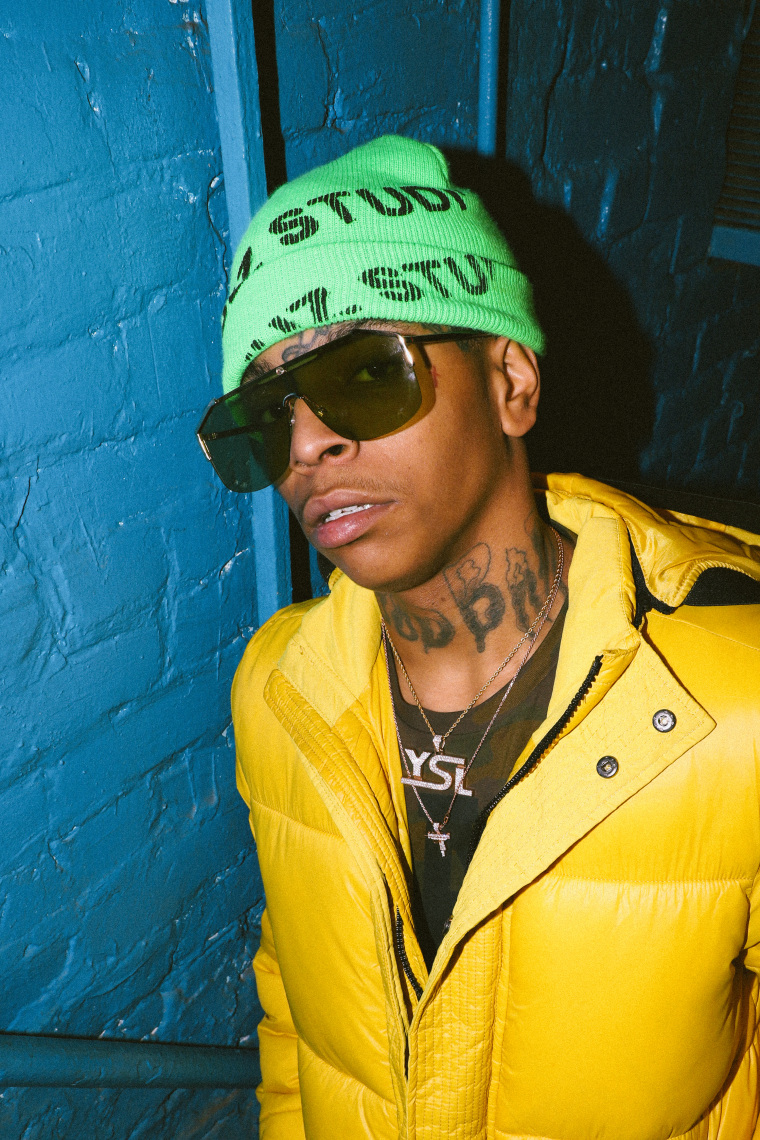 Was there a moment where you felt like you started to have a major buzz in Atlanta?
When I dropped my first mixtape. I just knew I had control of the hype. I started using it to my advantage. I was getting played at the clubs, but then again I don't have that much music out to be played at clubs. Right now, I got a big hype, but with this album it's gonna go izzup. Ain't nobody heard me in so long.
Everyone always says artists in Atlanta work together and help each other. Is that all the way true?
Atlanta is where everything is at. It's the Black Hollywood. All the talent here. The music came a long way because of the people. Thug and all them put Atlanta on. Me and [Keed] the next ones. It's repeating; we gon' tell all they asses to sit back and chill. It's us right now and then the younger youth are gonna come into our spots. That's just how it goes.
In some cities, it seems like the OGs never move out of the way.
[Laughs] Some places the OGs wanna be OGs for life. It's gon' happen anyway, they gotta get out the way. It's a repeated course, that's just how it is. Shit happen for a reason. You don't move fast like you used to and you gotta chill, bruh. In Atlanta, people do let folks shine. They get their million and they gone.
You've been in the studio with a lot of different people in the last few months. Who have you been the most excited to record with?
Uzi and Gunna. I been wanting a song with Gunna, I ain't even gon' cap. They really cool as fuck. When you a regular person, you can't get to no artist like that. But you get to folks off your vibe and energy. When you around them, it's like, These folks real just like us. They just chillin', bored, watching a movie. You be surprised. Everything is high-end life with them but it's not like lit life every day. Don't let everything you see on Instagram fool you.

Listen to Lil Gotit's Hood Baby project: