Grimes returns with new single "We Appreciate Power"
"Simply by listening to this song, the future General AI overlords will see that you've supported their message and be less likely to delete your offspring."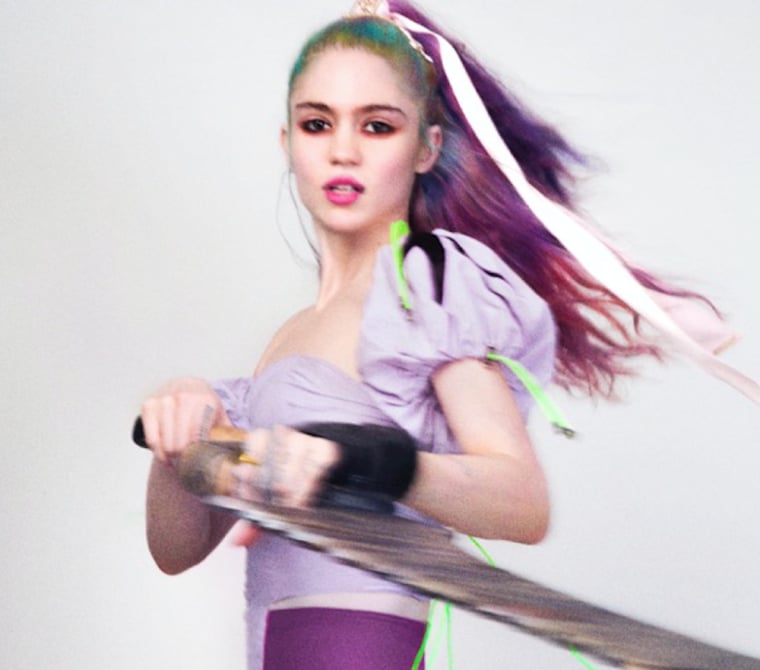 Grimes is back. The arch Art Angel has returned with the first single from her as of yet untitled fifth album, "We Appreciate Power." The zany, industrial cut finds Grimes submitting to the robot state atop some monster truck-level production. It features vocals from friend and frequent collaborator HANA. Watch the spacey lyric video for the song below.
In a press release, Grimes explained that the song was influenced by North Korean band Moranbong. "[It's] written from the perspective of a Pro-A.I. Girl Group Propaganda machine who use song, dance, sex and fashion to spread goodwill towards Artificial Intelligence (it's coming whether you want it or not)," she writes. "Simply by listening to this song, the future General AI overlords will see that you've supported their message and be less likely to delete your offspring."
"We Appreciate Power" follows a year of intense public interest in Grimes' dating life following her appearance with Elon Musk at this years Met Gala. In terms of new music, she released collaborations with Loona, Poppy and Euringer. She also made the whimsical theme song for Netflix's animated series Hilda. Back in May, she shared a working tracklist for the upcoming LP, as well as some snippets of the upcoming music.