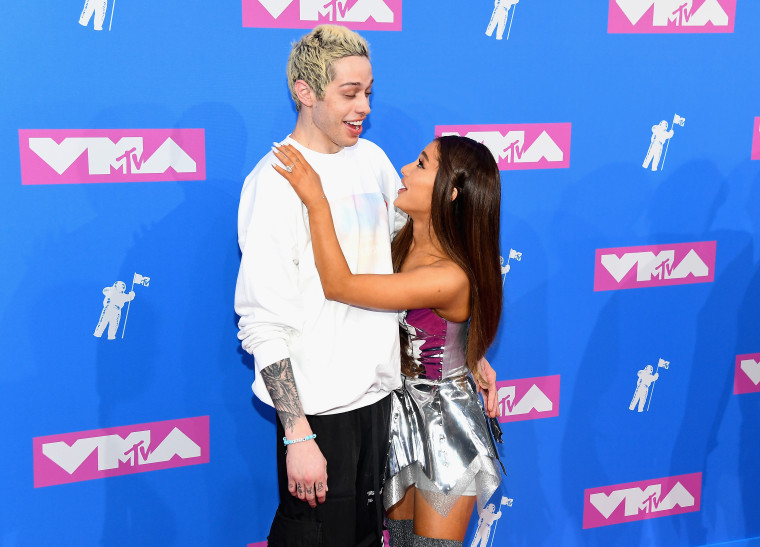 Ariana Grande has shown support for ex-boyfriend Pete Davidson and urged her fans to be kinder, both in public and on the internet.
On Monday SNL comedian Davidson shared an open letter in which he decribed the abuse he has received since splitting from Grande in October. Grande mentions the split, alongside other previous relationships, on hit single "thank u, next."
"I've been getting online bullied and in public by people for nine months," Davidson wrote in an Instagram post. "No matter how hard the internet... tries to make me kill myself, I won't,"
On Tuesday Grande openly called on her fans to be "gentler" and "let whatever point you're trying to make go." She ended her message by stating that she will always he "irrevocable love" for Davidson and suggested fans that didn't know that already "might have missed the point."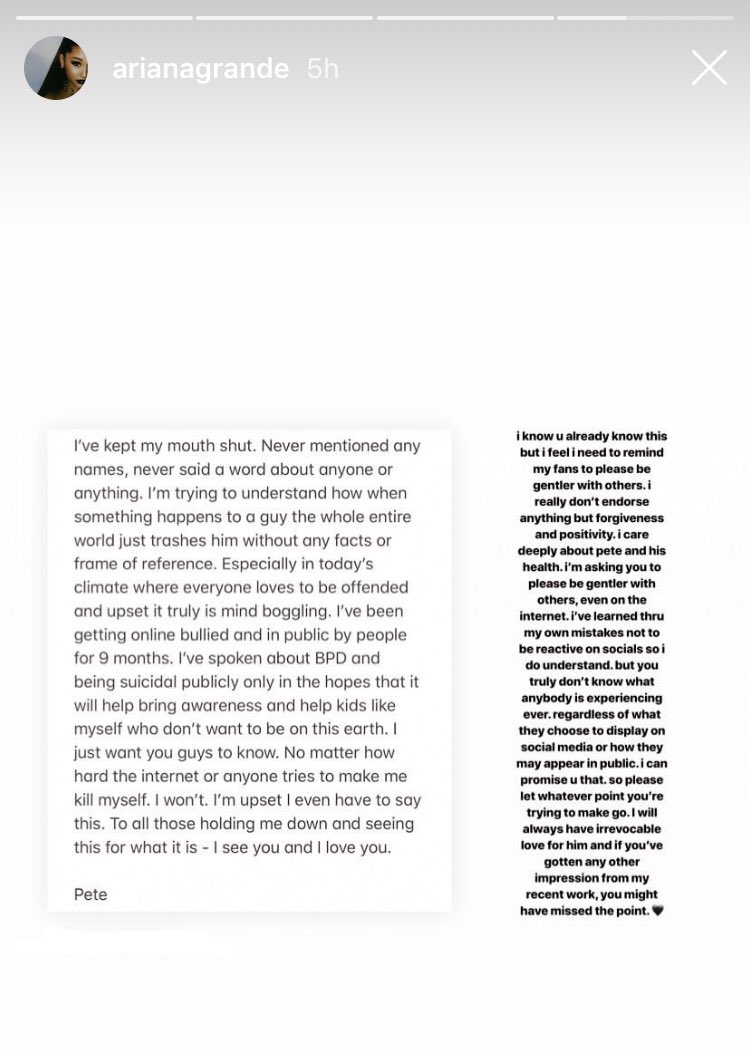 Last week Grande shared the instantlly-memeable "thank u, next" video. The teen movie-inspired clip racked up 52 million views in just 24 hours, breaking records on both YouTube and Vevo.