The life of Pi'erre Bourne
The South Carolina producer accidentally shaped the sound of a generation. Now he's ready to make an impact as an artist in his own right.
It hasn't rained in L.A. since June, but the cloudy skies on this early October afternoon are threatening to dampen Pi'erre Bourne's lunch. The Los Angeles soul food chain Roscoe's has become a go-to of sorts, a reliable place to get chicken and waffles, one of his favorite foods. Today the 25-year-old, dressed in a throwback blue-and-yellow Mickey Mouse tee and red track pants, even matches the restaurant's ketchup and mustard exterior.
Pi'erre is accompanied by his longtime friend and current roommate, AJ Nelson, a lanky 26-year-old with a gentle smile, who's the in-house graphic designer for Pi'erre's Interscope imprint, SossHouse, and his de facto right-hand man. The restaurant isn't busy for once, so the guys opt for a quiet table in a glass-encased back area. Pi'erre recently hired a chef, so eating out has become a rare occurrence. The chef's not the best, he says, but P, a picky eater, is trying to make it work: "I just told him to use this seasoning my grandparents use with chicken, and it tasted better. But I'm not gonna give it to him because he can take it away, get a whole motherfucking industry off what I told him," he laughs. "This happened to me with music. Gotta be careful."
In the spring of 2017, Pi'erre gave a beat pack to the Lil Yachty collaborator K$upreme, and some of those beats ended up in the hands of Playboi Carti. He and Carti began working together, and his production on songs like "Magnolia" and "wokeuplikethis*" became the defining sound of the rapper's feverishly received debut mixtape, while his tag, the Jamie Foxx Show-derived "Yo Pi'erre, you wanna come out here?" was meme-ed into oblivion. "[The tag] really changed my life. Shit crazy," he says.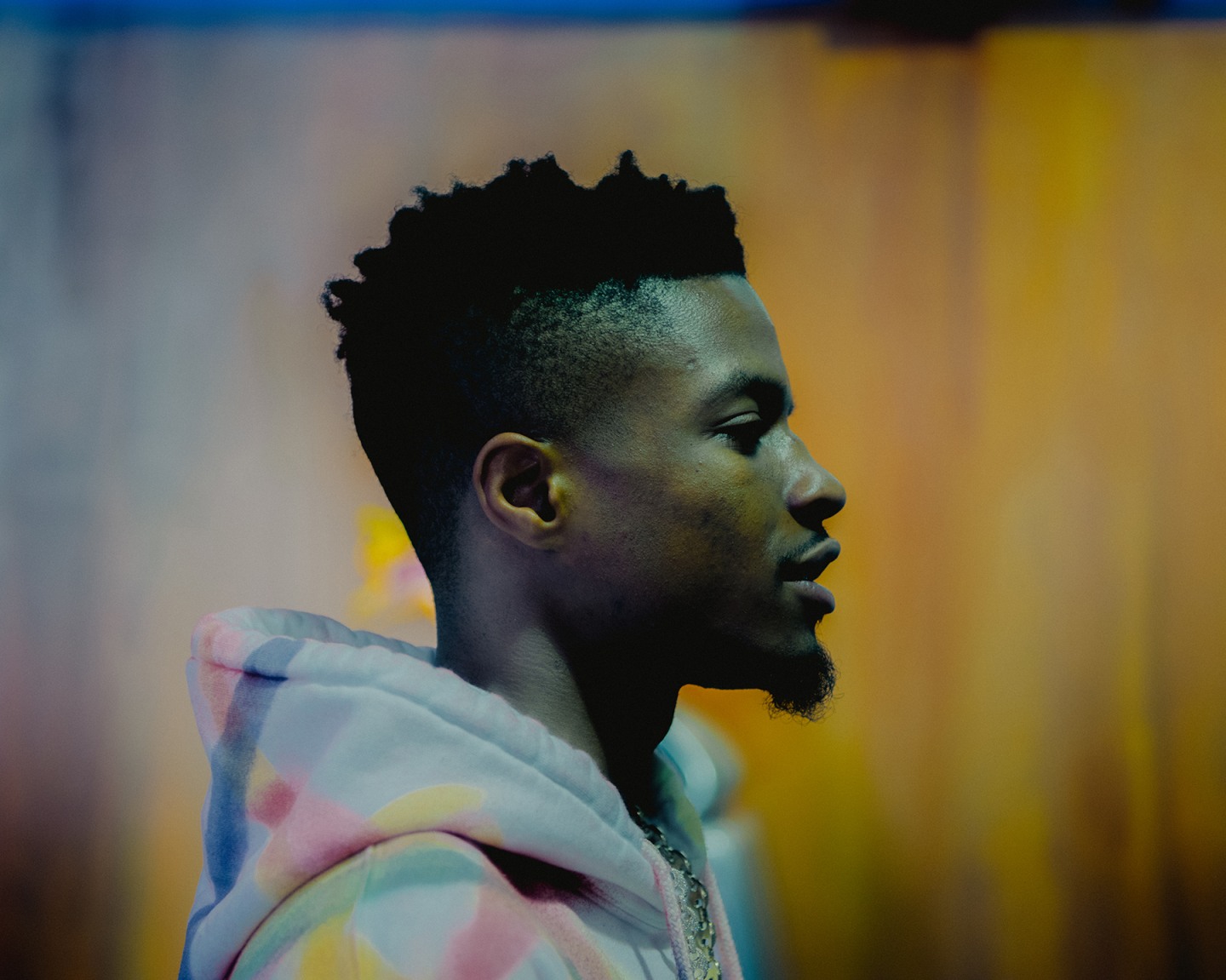 Pi'erre describes the sound he pioneered as a "happy-ass beat with the trap 808s." It's instantly identifiable through double kick drums, video-game reminiscent melodies, and neon-smeared synths that sound straight out of a space odyssey. The style not only gave Carti the musical partner he'd been yearning for but put a sonic stamp on that era of SoundCloud rap, with a bright, fuck-it-all energy that was cheeky, visceral, and free. Collaborations with the likes of Lil Uzi Vert and 21 Savage soon followed, which in turn landed Pi'erre in the studio with Drake, Kanye West, and most recently, Chance The Rapper.
Though he was introduced to the world as a producer, Pi'erre has had ambitions as an artist from a young age. In 2016, while working as an engineer at Epic Records's Atlanta studio, he would spend his free nights running in and out of the booth himself, engineering and producing three of his own projects. These would become his The Life of Pi'erre series, released on SoundCloud throughout the tail end of that year, full of earnest, Auto-Tuned stories of love and the come-up. In late 2017, he signed an artist deal with Interscope.
Pi'erre dropped a handful of well-received singles this year, but fans are still waiting for TLOP 4, the project he's been working on since fall of 2016 and that's now due for an early December release. "I've been working on my project nonstop since I've met and been working with everyone. I've been just waiting for a better time to where I can be like, OK, these are the songs I want, instead of just picking what I have while everything's going on," he explains of the delay. "I don't wanna play myself, turn someone down and then I can't ever [get that opportunity again]. That's gonna suck, so I gotta keep going while it's hot."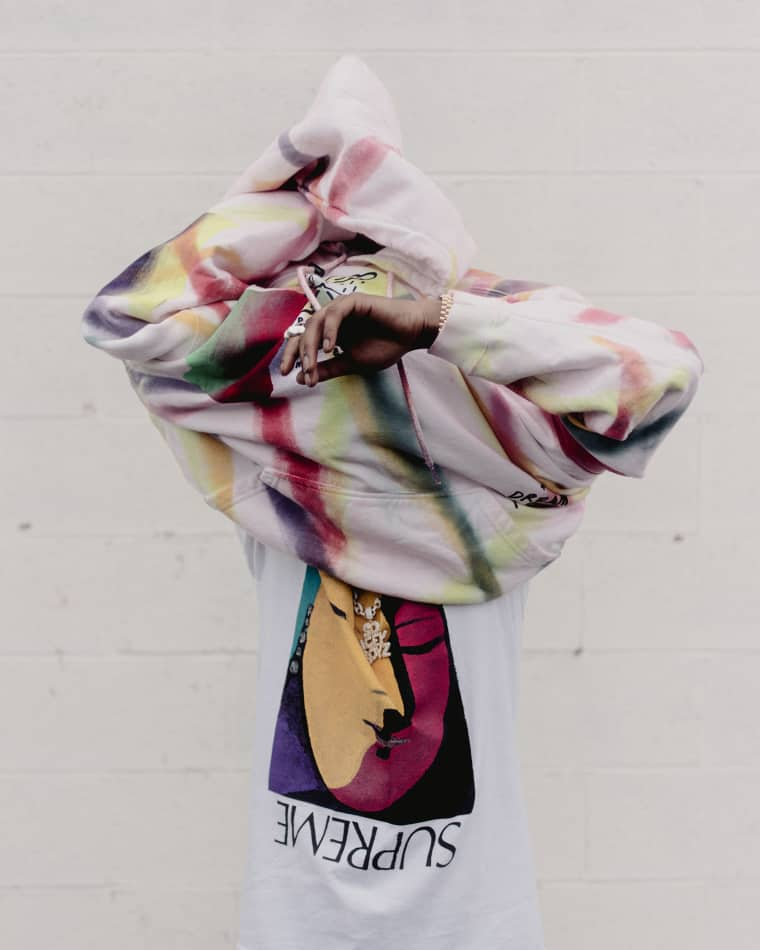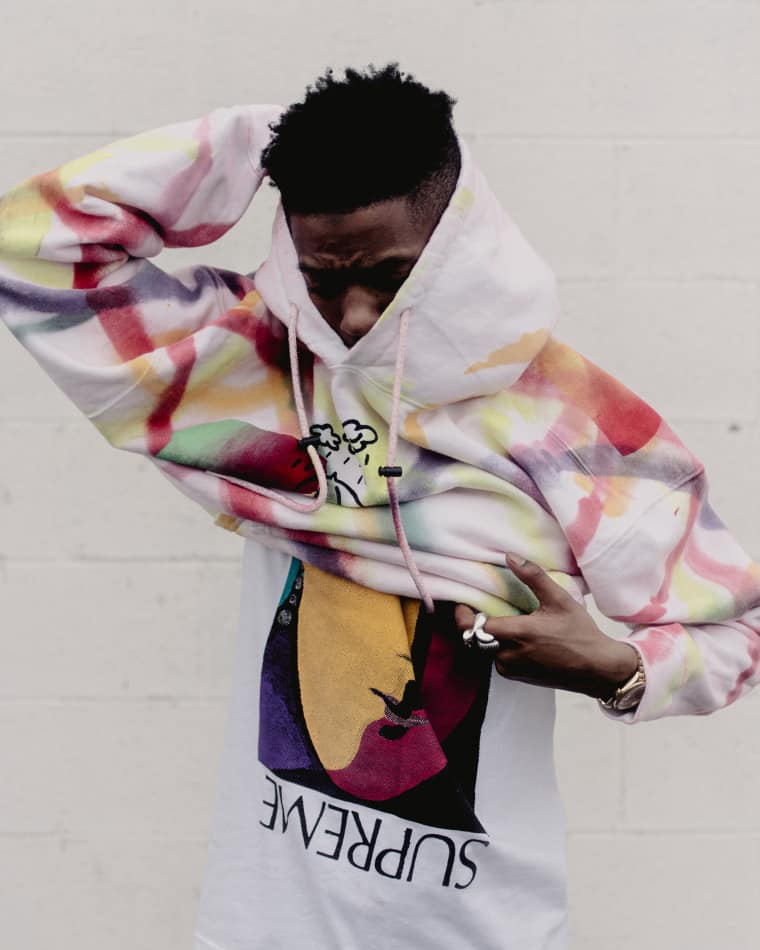 Pi'erre, whose given name is Jordan Jenks, grew up as an only child, moving around the Carolinas with his mom, a first-generation Belizean-American who was in the military. His father, who lives in South Carolina, runs a two-men-and-a-truck business. Though he spent his formative middle and high school years in Columbia, SC, he'd head north to his maternal grandmother's house in South Jamaica, Queens, almost every school break. In Queens, when Pi'erre was in elementary school, his uncle Dwight, who rapped and was a graphic designer, introduced him to FruityLoops. After he showed an early aptitude for the production program, Uncle Dwight encouraged him to take the whole computer down south and keep tinkering.
Back home, he spent his time making beats and exploring his writing skills. "I was writing rap songs so much, my mom was like, 'Be a fucking journalist!' Seeing me with my notebook all the time, she didn't even get that I wanted to rap." His stage name went through some evolution early on, but he landed on Pi'erre Bourne in middle school, inspired by Kenan Thompson's classic All That sketch "Everyday French with Pierre Escargot" and the early aughts thriller The Bourne Identity. Once, fueled by a rap beef with an 8th grade classmate, he uploaded a 15-minute diss track to the now-defunct music-sharing platform imeem. It was his first time posting a song of his own online. "They played it in the school. Everybody left class like, 'Ohhh shit!!!!' It was funny. He was shocked!" He remembers, chuckling. "We cool now though!"
A true child of the rap blog internet, Pi'erre's musical inspirations ranged from his New York-grown love of Dipset and G-Unit to the more atmospheric Wiz Khalifa and Kid Cudi. Inspired by a teacher's insistence that Google could help you find anything, he searched "T-Pain effect" and, from that moment on, Auto-Tune and vocoder effects became an essential part of his artistic identity, something you can hear on older cuts like "cash bro" and newer songs, like this year's "Planet Namek." "Zapp & Roger, K-Ci & JoJo. I used to like their music before I even liked T-Pain shit," Pi'erre says. "'Computer Love,' I just loved how it sounded and wanted to know how to do it."
"I'm gonna just sit back and let them keep copying. And I'm gonna keep setting the example." —Pi'erre Bourne
He began to take music more seriously in high school, forming a rap group with his friends called The Bourne Ones. He'd throw parties and shows and make the fliers too. When it was time for Pi'erre to graduate from high school, he wanted to continue pursuing music, but his mother had other plans. So he went to Winthrop University, a small liberal arts college in Rock Hill, South Carolina, to study graphic design. Pi'erre dropped out of Winthrop after about a year, passing time in Queens and then working at Walmart and Target in South Carolina, until Uncle Dwight suggested he go to school for music engineering.
Pi'erre signed up for a nine-month engineering course at the SAE Institute in Atlanta. After driving south alone, he realized there were no dorms. To make it work, he took classes and lived out of his car for a short period, recording and mixing sessions out of the SUV for extra cash until he found roommates to move in with. One of them was friends with L.A. Reid's son, who eventually helped him secure that full-time engineering gig with Epic. After completing the course, it's there he spent the nights honing what became his signature sound, on his own and working as a producer and engineer for Young Nudy. But after about a year there, working day in and day out, he felt burnt out. He trusted his gut and left. That same day, he got a call to produce with Metro Boomin.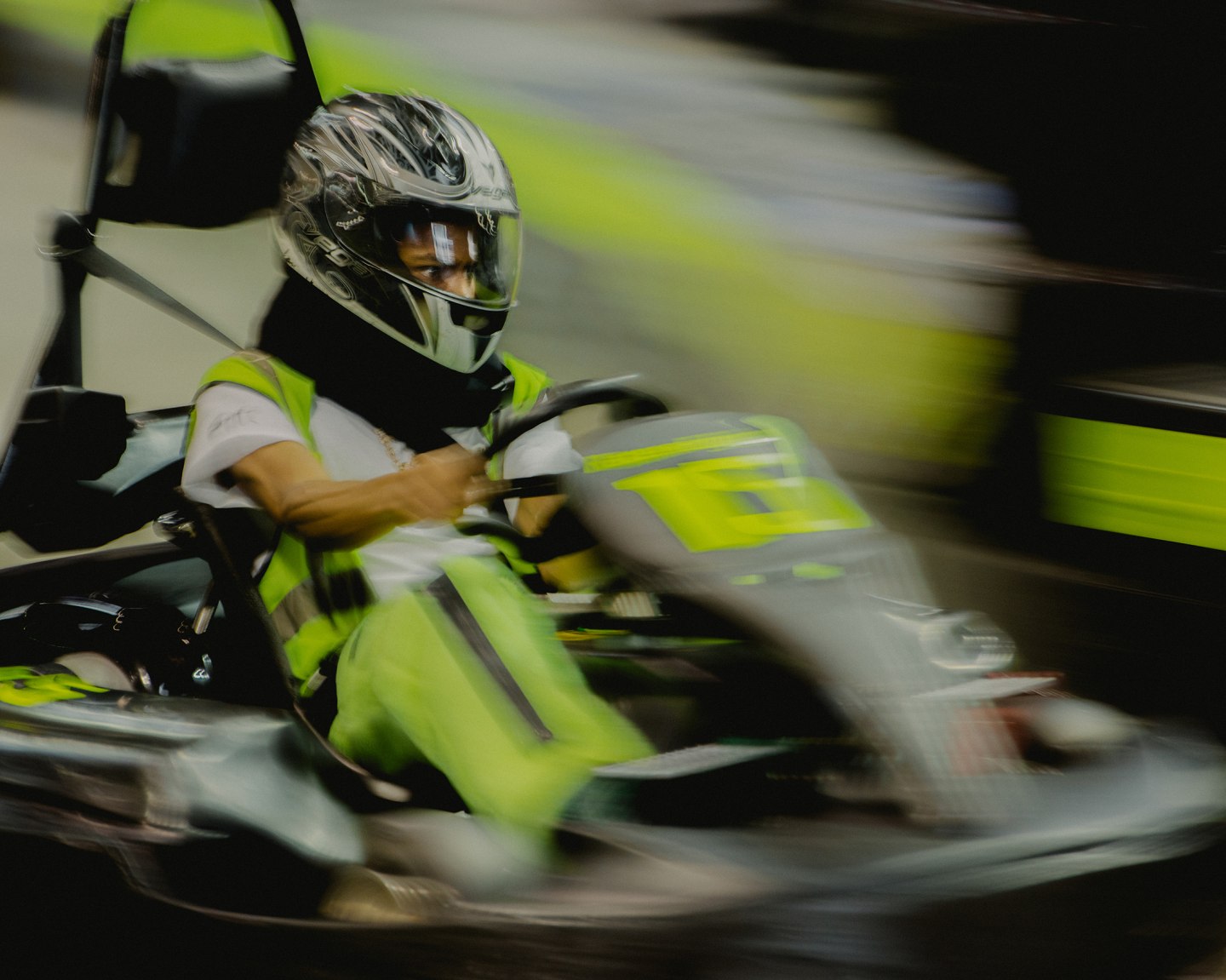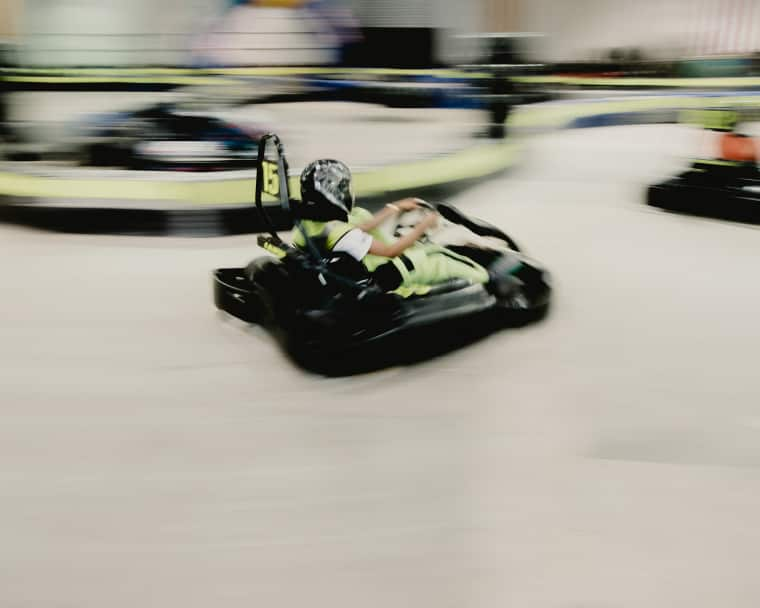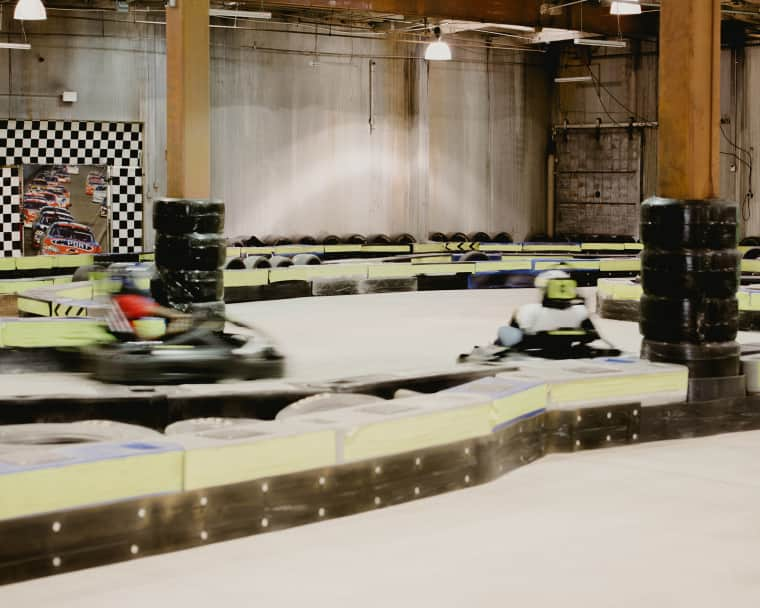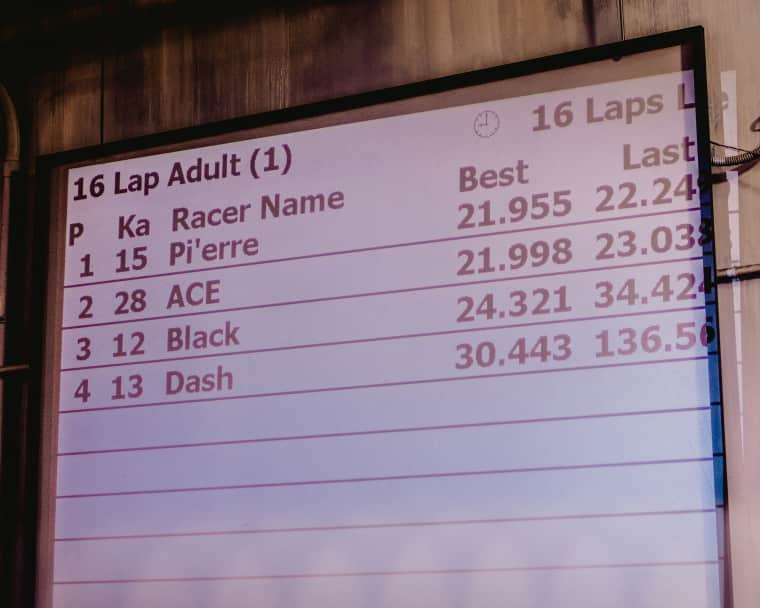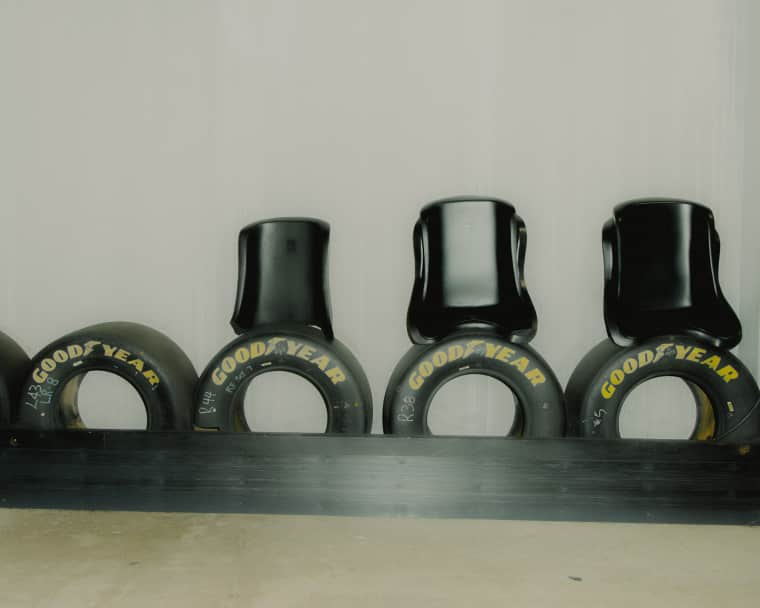 After lunch, the sun peeks out, and Pi'erre and AJ hop back in the SUV to get some slides at H. Lorenzo, a boutique off Sunset Boulevard specializing in super modern European and East Asian designer brands. They're for his friend and engineer, Pi'erre says. "He's been walking around my house and his socks are lookin' crazy. I'm trying to get everybody hip, like, you never know who's gonna pull up in my house." When his driver, G, pulls up to the wrong store location, Pi'erre laughs, shaking his head at himself. "The other one, my fault. Damn, I'm tweakin'." He asks from the backseat, "You know they say, 'My fault, my G' but your name is G?" All three of them crack up and, smiling, reroute.
As Pi'erre's profile grew radically over the past year, he's become an in-demand collaborator, which has brought both opportunities and new challenges. After touring with Nudy and Carti last summer, he joined the Australia and New Zealand leg of Drake's 2017 Boy Meets World tour. "Drake cool as hell. He treat his people right. I fucked with that shit, that's family. OVO, everybody's straight." The two worked together on music, though his songs didn't make Drake's most recent album. When I ask about the rumored guest verse for his own project, he says it's likely "a dub" — for now.
"I want to be bigger than Kanye. I wanna be a better example for the kids than Kanye." —Pi'erre Bourne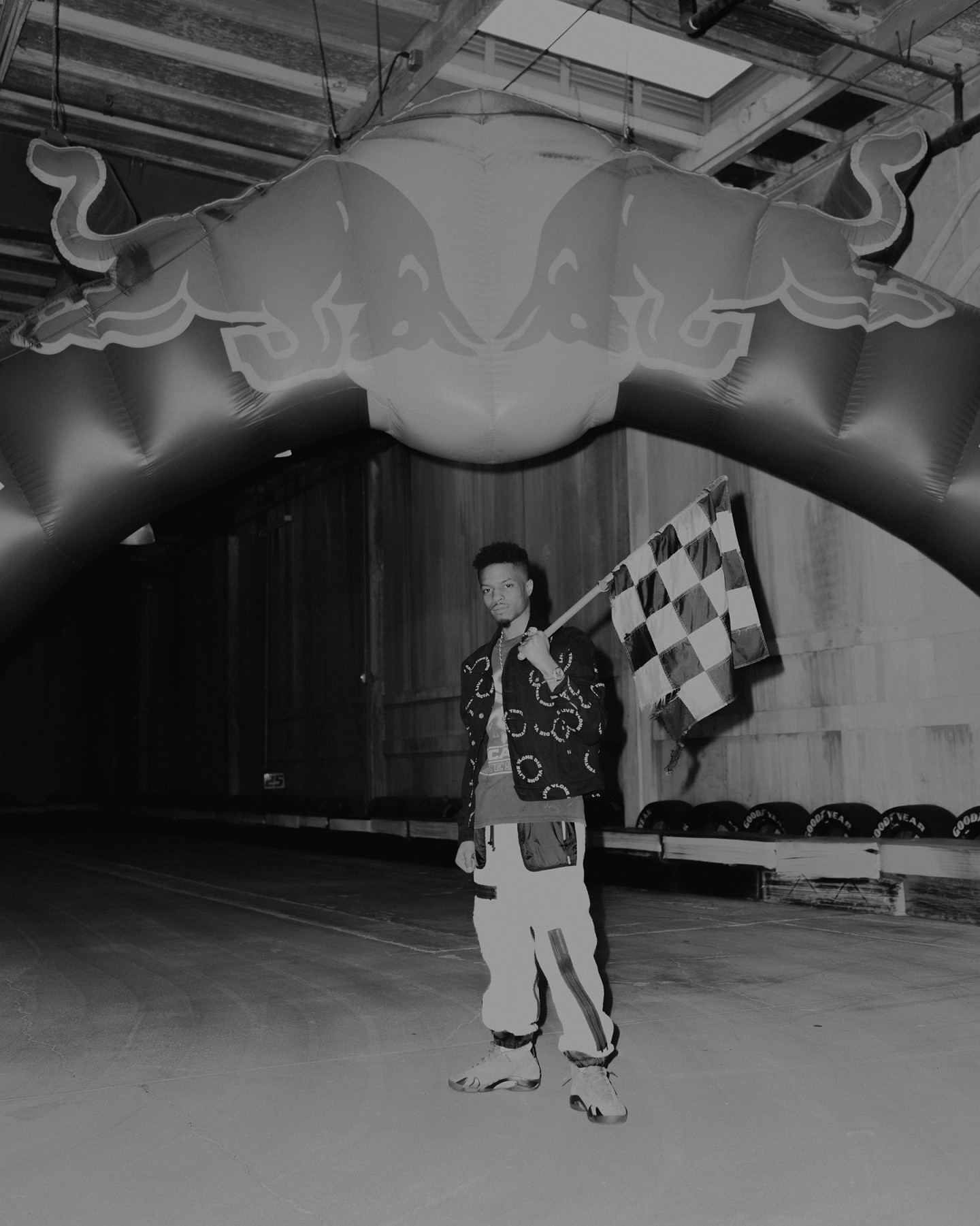 During this time abroad, 6ix9ine, the controversial New York rapper who pled guilty in 2015 to using a child in a sexual performance, released "Gummo." The song, his breakout, uses one of Pi'erre's beats. 6ix9ine reportedly received the instrumental without Pi'erre's knowledge via a previous collaborator, Trippie Redd, and Pi'erre publicly denounced the song from the jump. "There's just some shit I don't fuck with," he says now. "[6ix9ine] know what I'm talking about. All them know what I'm talking about. It was some weird shit, and I don't have time for that 'cause I'm big on communication. Everybody wanted me to be happy about that shit and I don't wanna. I pray a lot. I don't wanna be unappreciative and ungrateful about what happened after the fact, the success that people call it, but it was some bullshit." He ended up accepting compensation for the track, but, shaken by the situation and its online backlash, he limited his social media presence and doubled down on his intention to keep only his closest friends around.
Then in the spring of 2018, he headed to Wyoming to work with Kanye West, a fellow artist-producer he's long admired. The two worked on music for what would become Kanye's Ye project. "A lot of stuff that came out, they used my drums and shit, so it's like I'm on it but I ain't," he said, referring to the fact that he didn't actually get any production credits. Around that time, Pi'erre appeared in a video shot in Wyoming, in which T.I. and Kanye have an open conversation and record a song, "Ye vs. the People," about the latter artist's decision to wear a MAGA hat. Soon after, Kanye would make an appearance on TMZ, saying that slavery "sounds like a choice."
"My whole family was calling me about that damn hat. All I wanna do is make music," Pi'erre says. "I feel like when artists become stars, they have a big voice and sometimes your voice should just be said through music. It shouldn't be Instagram posts. It shouldn't be Twitter rants." He adds: "I want to be bigger than Kanye. I wanna be a better example for the kids than Kanye. Musically, growing up, I wanted to do things like Kanye, but after meeting him and my experience, I feel like I did what I needed to do as far as trying to aspire to be someone else. Now it's just Pi'erre's time."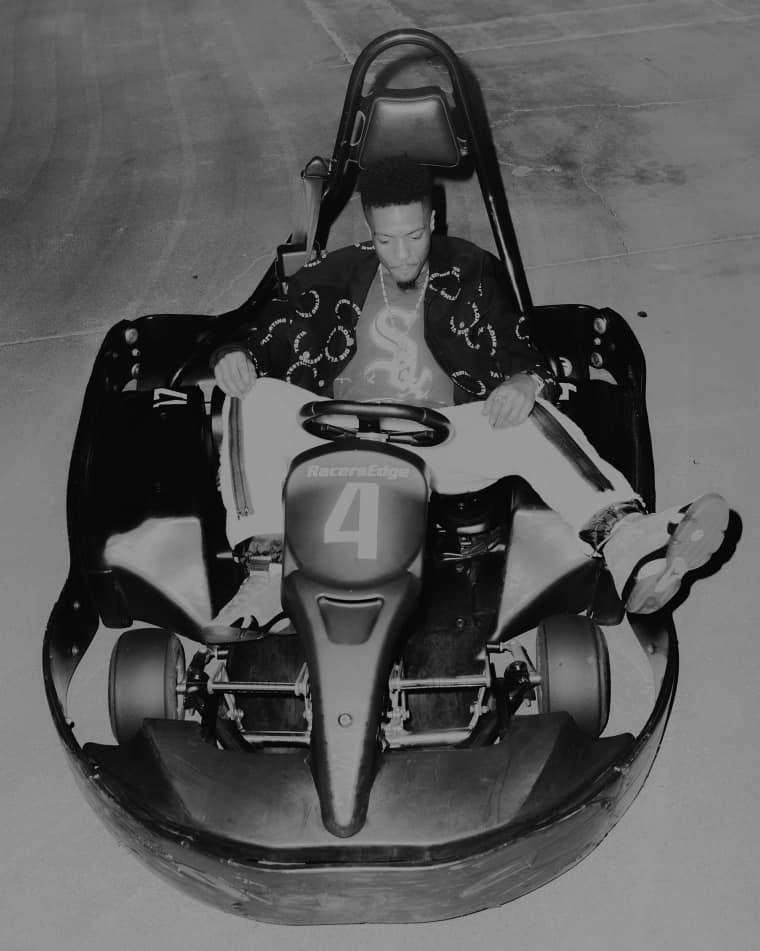 Throughout all of this, TLOP 4 has been on Pi'erre's mind, and after working on it for roughly two years, he's just about done. The songs he's recorded for the project, like the anguished "Forever" and the slower, more solemn and introspective "Daily," show his growth both as a writer and producer. His voice is clear and confident, the catchy hooks he's known for soaked dramatically in his go-to effects. A chunk of the album was recorded on a recent trip back to Atlanta, at his old room in the Epic studio in Atlanta where he felt he "got to be my old self again."
Pi'erre has thoughtfully documented his come-up and aspirations from day one ("Who knew I would end up like this / Who knew I would get buzz like this / I'm just checking off my bucket list," he sings on 2016's "bucketlist"). It's in part the connection he makes with aspiring producers around the world that has thrust him into this position, with droves of fans thanking him in his comments for the motivation he's given them. Now, by using his own voice, he can bring his music to an even wider audience.
"My mom's 49," he says. "Her family came from Belize in the '60s and had her in Brooklyn. She was the first one they had in America. I'm my mom's only child. Everybody just been lookin' at me like I was supposed to do shit because of that." The circumstances that have brought him this far are also not lost on him. On the intro to TLOP 3, Pi'erre's maternal grandmother can be heard encouraging him. "She be like, 'Don't fail me.' I used to be like, 'What the hell? Does she know I wanna rap?' I keep forgetting when I was starting to make all the music, she was on the phone next door the whole time. Every beat, every song I would write, every summer up there."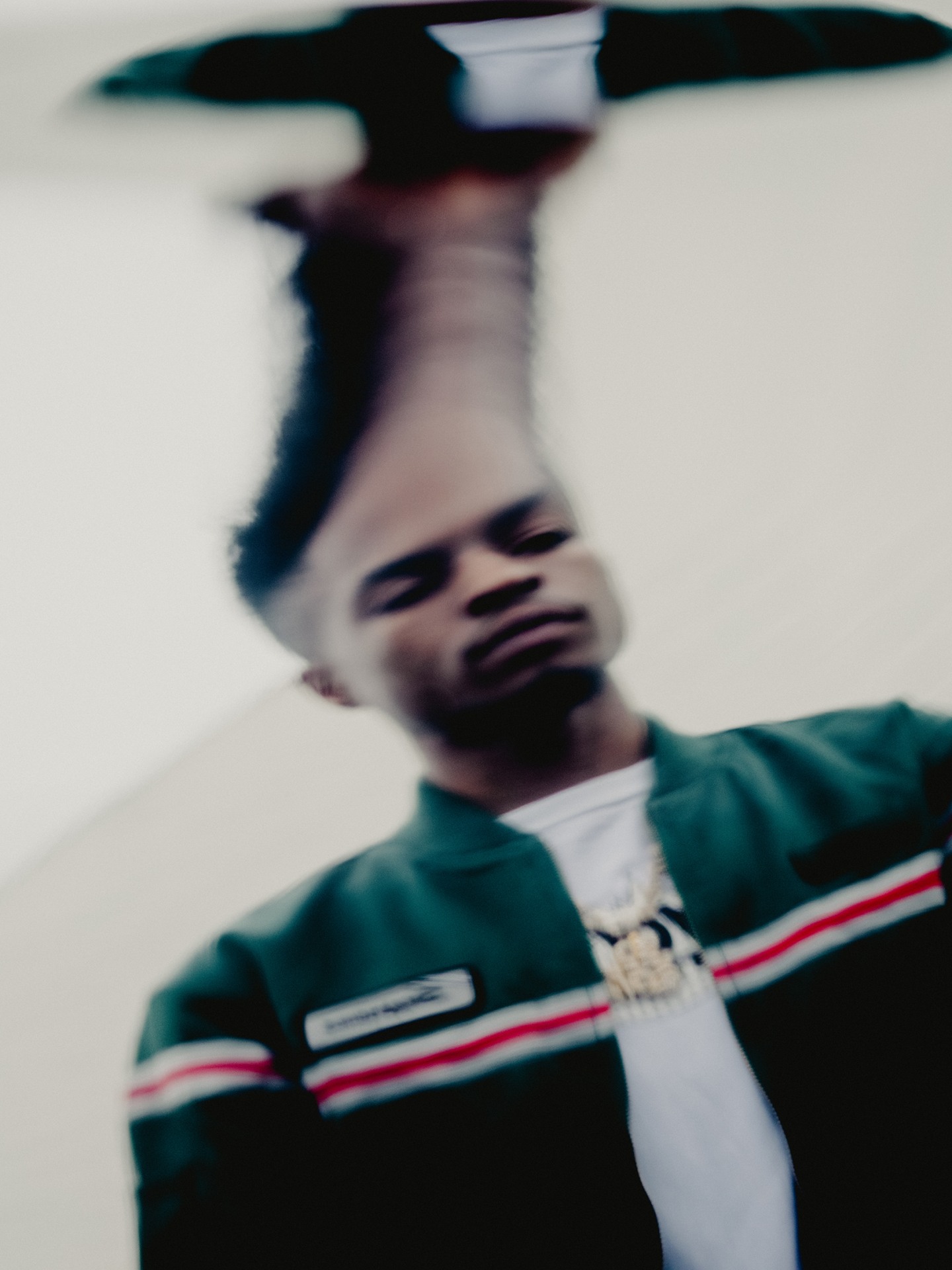 After driving around West Hollywood, we pull up outside a nondescript gray studio. Pi'erre hops out of the car, a football-sized Pikachu dangling off his purple Supreme backpack. Inside, he cues up an early version of TLOP 4 while cartoons play in the background, as is his preference in the studio — first My Life as a Teenage Robot followed by The Land Before Time V. The bass is so loud that an entire roll of paper towels unravels onto the floor. He takes some time to produce a new track with melancholy, looped strings, then, with a few chocolate chip cookies and a cup of honey lemon tea as fuel, he jumps in the booth to rap about being with friends and flexing on an ex. After a few extra takes for ad-libs, he returns to the studio chair to make a polite correction of the engineer sitting in on his session. When the track is done, he dozes off on an armchair until the music's backed up to his drive.
Later, as the guys pack up their things and get ready to call it a night, the conversation turns to tomorrow's photoshoot at an indoor karting spot in Burbank. Racing has been an oft-occurring motif in Pi'erre's album art and branding. "I think I always wanted to do that, race. I didn't like NASCAR, but I liked street racing, Mario Kart. I liked Corvettes and the checkered flag shit, and Hot Wheels." He turns to AJ, "Did you have the shit where you had to hold the gun, the car got metal clips and prongs, and you place it on top of it and shit go whoooooosh, and it just stay on the track?" He thinks about this for a little, then presses play again.