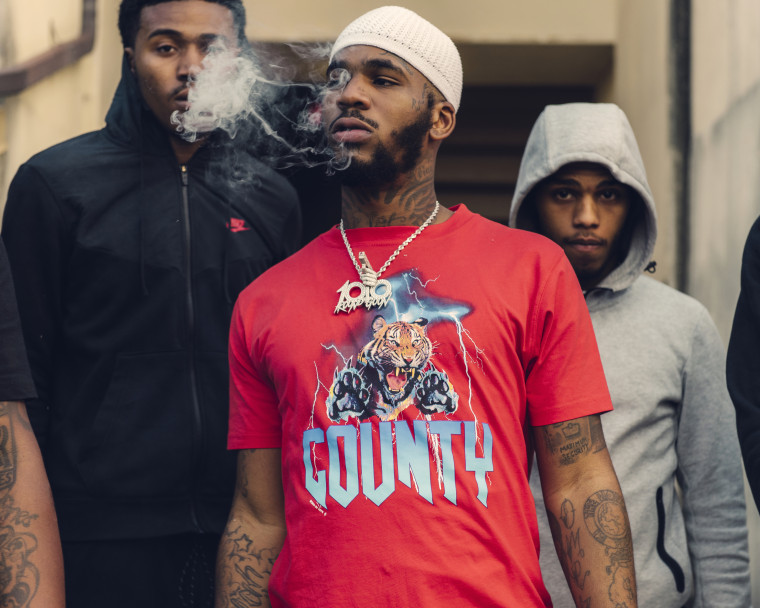 As the DMV's rap scene continues to spread out to national audiences, Largo, Maryland's Q Da Fool and his toolbox of deliveries continue to be some of the region's most enjoyable exports. During his feverish mixtape run between 2015-2017, Q told stories — through sharp raps and heartfelt harmonies — mostly over production that favored the area's love for dark, piano-driven beats. But, in 2018, Q has made it a priority to showcase that he's more versatile than some may have realized.
In July, he released "Heavy Metal," which has the chaos that his fellow Marylander Rico Nasty prefers. Then, later that month, he dropped "Thoroughbred," a track that features production you'd expect to hear a Detroit street artist go over. In August, he tried his hand at traditional trap when he joined forces with pioneering producer Zaytoven for their 100 Keys mixtape.
Today, The FADER is premiering another track that features a new sound for Q titled "Win." The song is produced by 2018's hardest working beatmaker, Kenny Beats, and it's just as enjoyable as a fan of either would expect it to be. Over Kenny's pounding bass and soothing flute sounds, Q Da Fool goes into detail about how he succeeds at everything he tries, while his enemies continue to fall short. Listen to the track below.