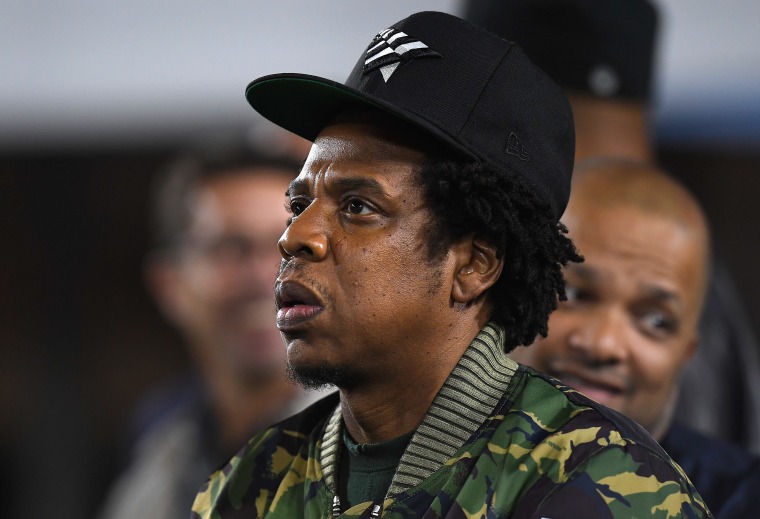 As the end of the year lists come pouring in before 2018 comes to an end, JAY-Z has also thrown out a year-end list of sorts. On Monday, the hip-hop mogul dropped a TIDAL playlist of his favorite rap songs in 2018.
The 20-track set ranges from rap's 2018 up-and-comers (Gunna, Sheck Wes), to the genre's established power players (Drake, Migos). JAY also made sure to include Kanye West on the list, adding his Kid Cudi-collab track "Freeee (Ghost Town Pt. 2), as well as Nas's Kanye West-produced "Cops Shot The Kid."
In recent months, Kanye has alluded to the possibility of a Watch The Throne sequel on numerous occasions — JAY has yet to say anything publicly on the matter. Hov did however address one of his recent lyrics naming Kanye on Meek Mill's "What's Free" via Twitter. "The line clearly meant don't pit me against my brothers no matter what our differences are (red hat)," JAY said.
Check the playlist down below via TIDAL.