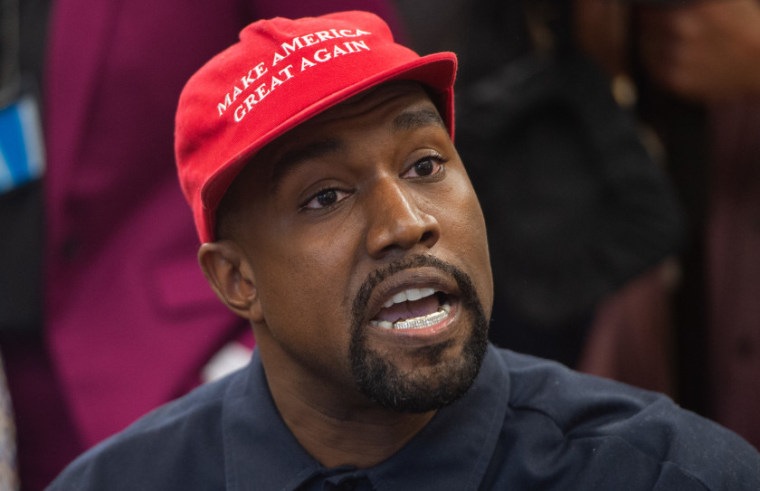 Meek Mill dropped his new album Championships on Friday and the tracklist is stacked with big name guests. Drake is on the album, representing the end of their infamous feud, while Cardi B and 21 Savage also appear. However, it looks like JAY-Z's appearance on "What's Free" might be the one to steal the headlines.
On the track, which also features Rick Ross, Jay raps about red hats, namechecks "Ye" directly, and goes on to state that his house, spouse, and route are the best out there.
His verse reads: "No red hat, don't Michael and Prince me and Ye / They separate you when you got Michael and Prince's DNA / I ain't one of these house n*ggas you bought / My house like a resort, my house bigger than yours / My spo—c'mon, man—my route better of course…"
On Friday afternoon, after the lyrics had taken the internet by storm, JAY-Z addressed the controversy in a rare tweet, and denied that they were an attack on Kanye. "The line clearly meant don't pit me against my brothers no matter what our differences are (red hat)," JAY wrote.
In October, Kanye appeared at the White House alongside Trump in a red MAGA hat. It followed months of endorsements for the president as well as his endorsement of BLEXIT, a right-wing group encouraging African-American to leave the Democratic Party.
He has subsequently walked back his affiliations, however, stating later in the same month that he felt "used."
Listen to Meek Mill's "What's Free" below.