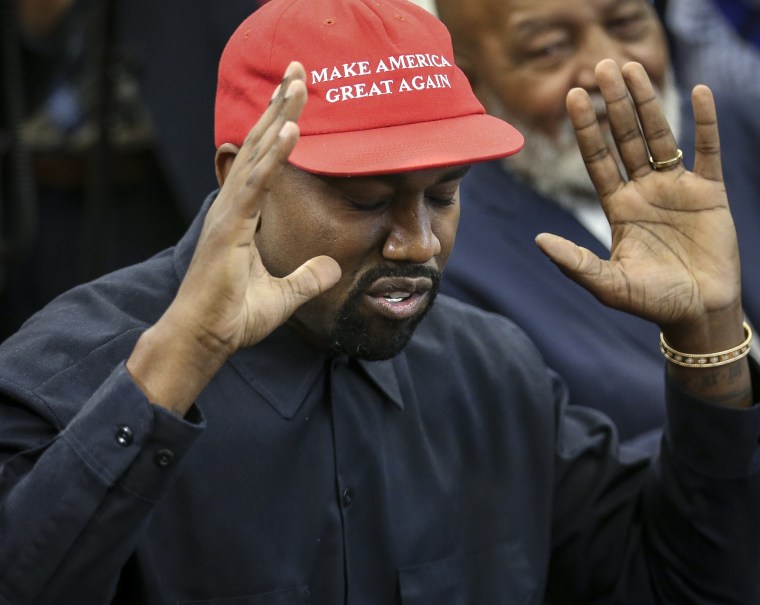 Kanye West has renounced his recent political overtures and vowed to "completely [focus] on being creative" in a series of tweets. "My eyes are now wide open and now realize I've been used to spread messages I don't believe in," he wrote.
West's also tweeted a disavowal of BLEXIT, a right-wing group encouraging African-American to leave the Democratic Party founded by Candace Owens. Owens initially named West as the designer behind merchandise for BLEXIT, but later clarified that West had provided "advice on design" and introduced her to another designer. Kanye writes that the unnamed designer "didn't want their name on it so [Owens] used mine. I never wanted any association with Blexit. I have nothing to do with it."
Read both of Kanye's tweets below.
The FADER has reached out to Kanye West's representative for comment.