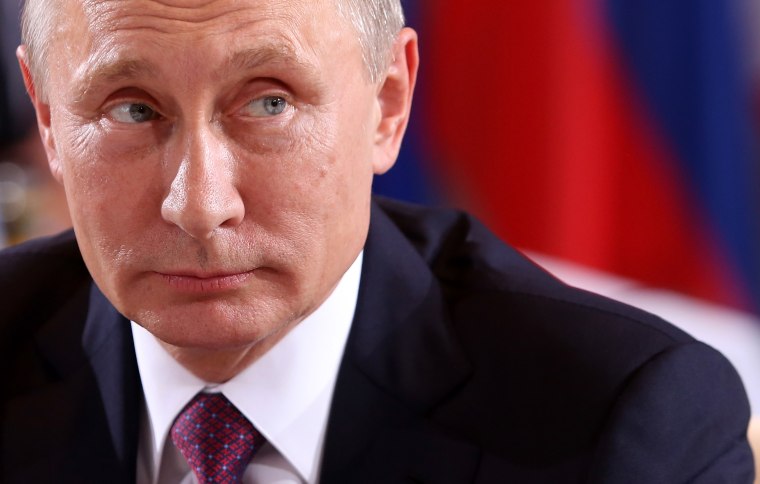 Russian President Vladimir Putin is signalling that his government will move to more closely control rap music in the country, the BBC reports. While Putin admitted that a total ban on rap was "impossible," he argued "it should be taken over and navigated in a particular way."
Putin called on the Russian government to "take charge" in controlling the music during a meeting of the presidential Council for Culture and Art in St. Petersburg. "Rap and other modern [forms of art] are rested upon three pillars - sex, drugs and protest," Putin said. "I am most worried about drugs. This is the way towards the degradation of a nation."
He also claimed rap's reliance on explicit language was excessive, saying "[W[]e have all sorts of body parts, and it's not like we put them on display all the time."
Last weekend, a Russian rapper named Husky (real name Dmitry Kuznetsov) had a concert in Krasnodar cancelled by police due to "extremism" concerns. Husky was arrested and sent to jail for 12 days after performing for fans at the venue on top of a car.
Watch a video from the BBC on Russia's rap crackdown below:
Putin's new oversight comes the same year that authorities in London put a tighter grip on the expression of rappers. Police banned a drill group called 1011 from making music without their permission – they claimed the rappers were issuing and acting on violent threats against rival gangs in their songs.
1011's music was removed from YouTube at the order of U.K. authorities, but was soon uploaded to PornHub by 1011 fans.