Cardi B reportedly won't perform at the Super Bowl in support of Colin Kaepernick
"There [were] talks about it, but she was not particularly interested in participating because of how she feels about Colin Kaepernick and the whole movement."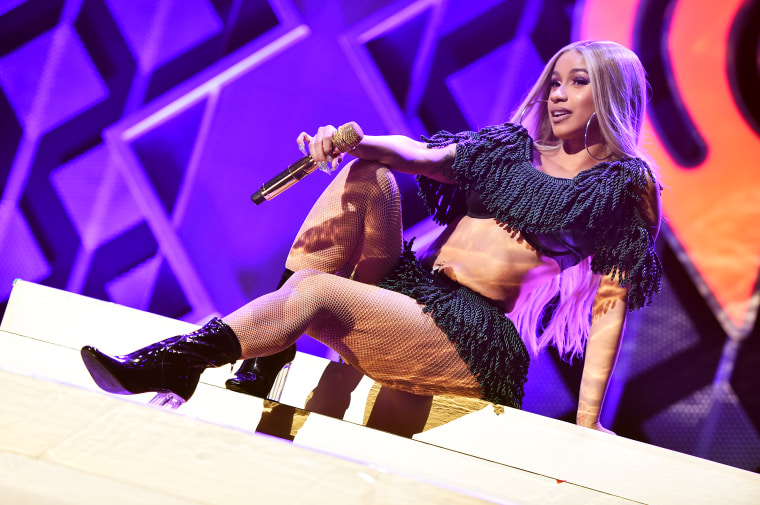 Cardi B has reportedly decided not to perform at the Super Bowl alongside Maroon 5 "in support of Colin Kaepernick." Her rep released a statement to Page Six following rumors that Cardi wanted a million to perform at the big game. According to new reports, Travis Scott will perform alongside halftime performers Maroon 5.
"The rumor circulating that she wants a million dollars and she wants her own set is false. There was never a firm offer to begin with for a performance," the statement read. "There [were] talks about it, but she was not particularly interested in participating because of how she feels about Colin Kaepernick and the whole movement," the rep told Page Six. "But again, there was never a solid offer for her to say yes or no to regarding the Super Bowl. She is already confirmed to do a set with Bruno Mars that weekend."
Cardi isn't the only entertainer to turn down performing at the Super Bowl in support of Kaepernick. Pink and Rihanna also reportedly turned down the chance to perform for the same reason.