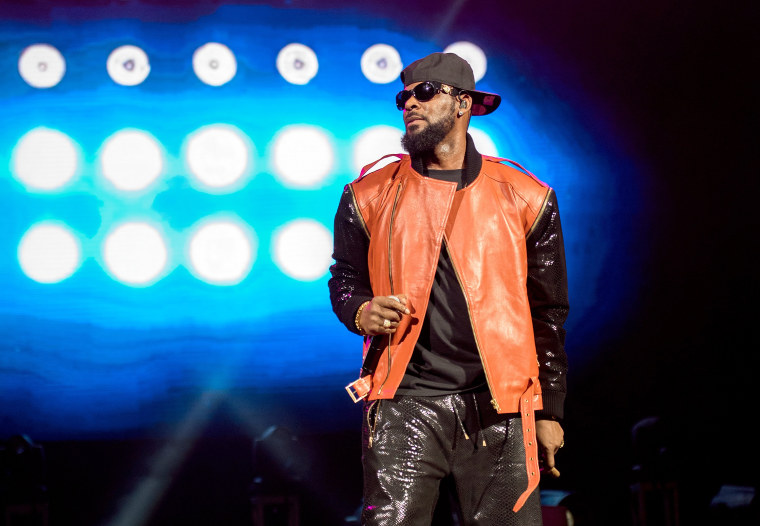 dream hampton, executive producer of Lifetime's upcoming documentary series Surviving R. Kelly, has spoken about the show's creation in interviews with The Detroit Free Press and Shadow & Act. The program contains detailed allegations of sexual and psychological abuse by Kelly, and hampton spoke on the difficulties she faced getting celebrities who had been critical of Kelly to come forward for interviews.
"We asked Lady Gaga. We asked Erykah Badu. We asked Celine Dion. We asked JAY-Z. We asked Dave Chappelle," hampton told the Press, while also telling Shadow & Act that Mary J. Blige, Questlove, and Lil Kim were also approached but declined to participate. "I remember [Questlove] was like, 'I would do anything for you but I can't do this,'" hampton claimed. "It's not because they support him, it's because it's so messy and muddy. It's that turning away that has allowed this to go on."
Questlove responded Thursday evening on Twitter: "My reason for declining the RKelly docu that I support 10000000 percent is I didn't wanna be in the "good times" portion of the doc, like stanning for his 'genius.'"
hampton says at least two celebrities agreed to be interviewed: R&B singer Sparkle, who testified against Kelly in 2008, and John Legend. "That makes John Legend even more of a hero for me," hampton said.
Surviving R. Kelly premieres on Thursday January 3. It will include interviews with Kelly's ex-wife Andrea Kelly, ex-girlfriend Kitti Jones, and more. The singer has reportedly threatened Lifetime with a lawsuit if the program airs.