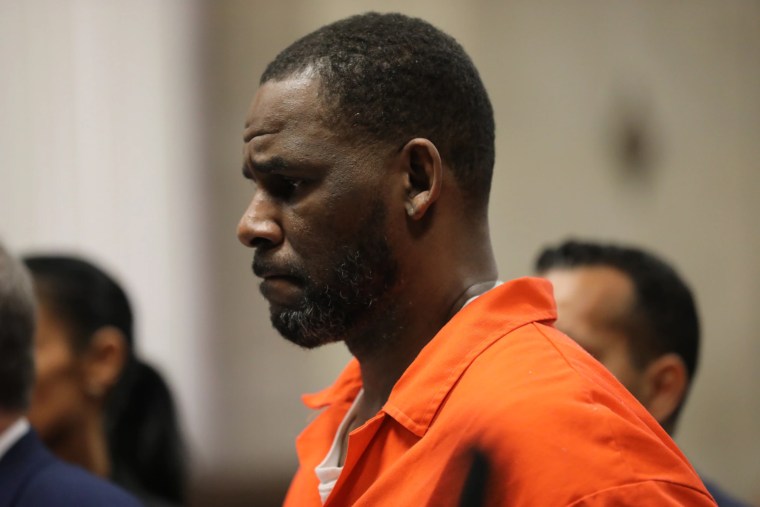 R Kelly has been sentenced to 20 years in prison by a federal judge in Chicago months after his conviction on child sex crime charges. He was found guilty in 6 of the 13 counts against him, including three counts of coercing minors into sexual activity and three of producing sex tapes involving a minor, his then 14-year-old goddaughter.
According to a report in the New York Times, Kelly will serve 19 of his 20 years concurrently with another separate sentence he is serving, a 30-year bid for racketeering and sex trafficking handed down in Brooklyn.
The prosecution asked the judge to add a 25-year sentence to his previous 30 years, citing a "lack of remorse" for his actions. However, Kelly's attorney Jennifer Bonjean was successfully able to convince the judge of the more favorable sentencing arrangement, saying that her client was "likely to die in prison either way."
Kelly was acquitted in 2008 of producing child pornography of his goddaughter. While she did not take the stand in 2008, the woman testified at Kelly's most recent trial and confirmed that she was the person with Kelly in the video. Christopher Brown, a lawyer for the woman, read a statement from his client on Thursday, asking for the maximum penalty for Kelly.