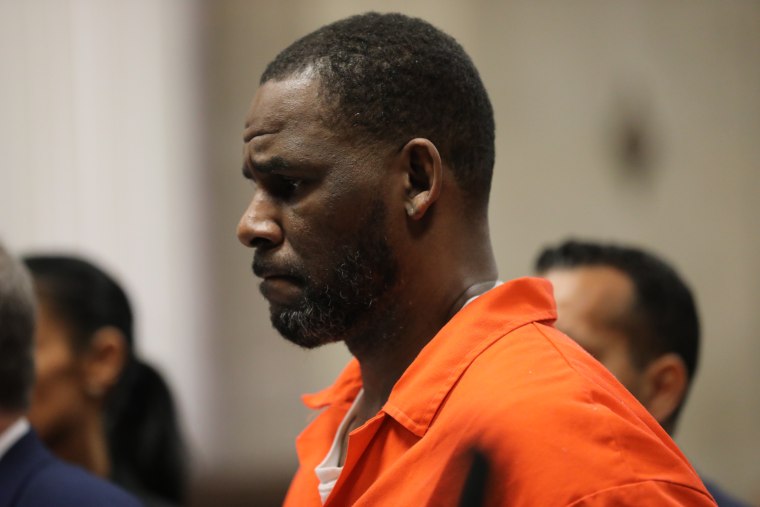 R Kelly has been sentenced to 30 years in prison by a Brooklyn judge, The New York Times reports. The R&B singer was found guilty of nine counts of sex trafficking and racketeering in September.
Prior to sentencing, the court heard impact statements from Kelly's victims. "With every addition of a new victim, you grew in wickedness," one woman said. "You used your fame and power to groom and coach underage boys and girls for your own sexual gratification."
In their sentencing letter, prosecutors accused Kelly of a "callous disregard" for his victims. His behaviour, they wrote, was "fueled by narcissism and a belief that his musical talent absolved him of any need to conform his conduct." Kelly's lawyer, Jennifer Bonjean, asked the state for lenience, citing her client's alleged history of being sexually abused as a child.
Judge Ann M. Donnelly agreed with the prosecution. "These crimes were calculated and carefully planned and regularly executed for almost 25 years," she told Kelly during sentencing. "You taught them that love is enslavement and violence."
Kelly still faces additional trials. The state of Illinois has charged him with sexual misconduct and child pornography and Minnesota will also host a trial on a separate sexual misconduct charge.